The Founders Trophy is the premier award of the Society. It is awarded for work considered by the Judging Committee to be the best subject of ORIGINAL or INTENSIVE research in any branch of British North American Philately.
Unlike all the other Society trophies, the Founder's Trophy award is determined by a Judging Committee which comprises the President, Immediate Past President and Fellows of the Society.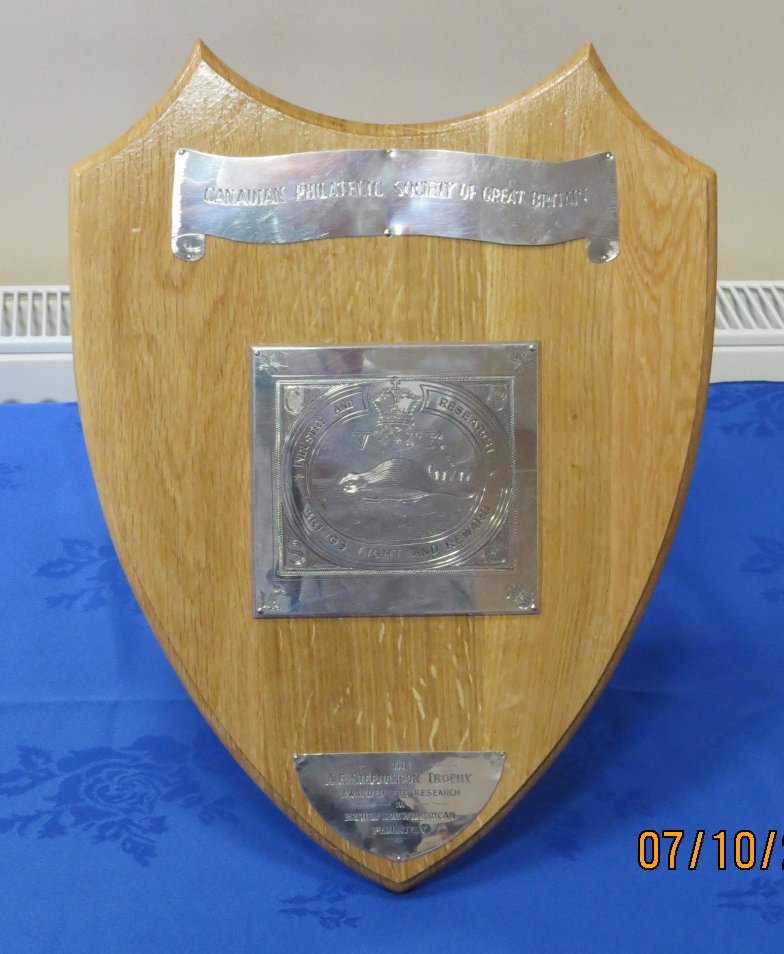 Past winners of the Founders Trophy can be found here.