The 2019 Convention was held in Bakewell, Derbyshire. Greg Spring was the President.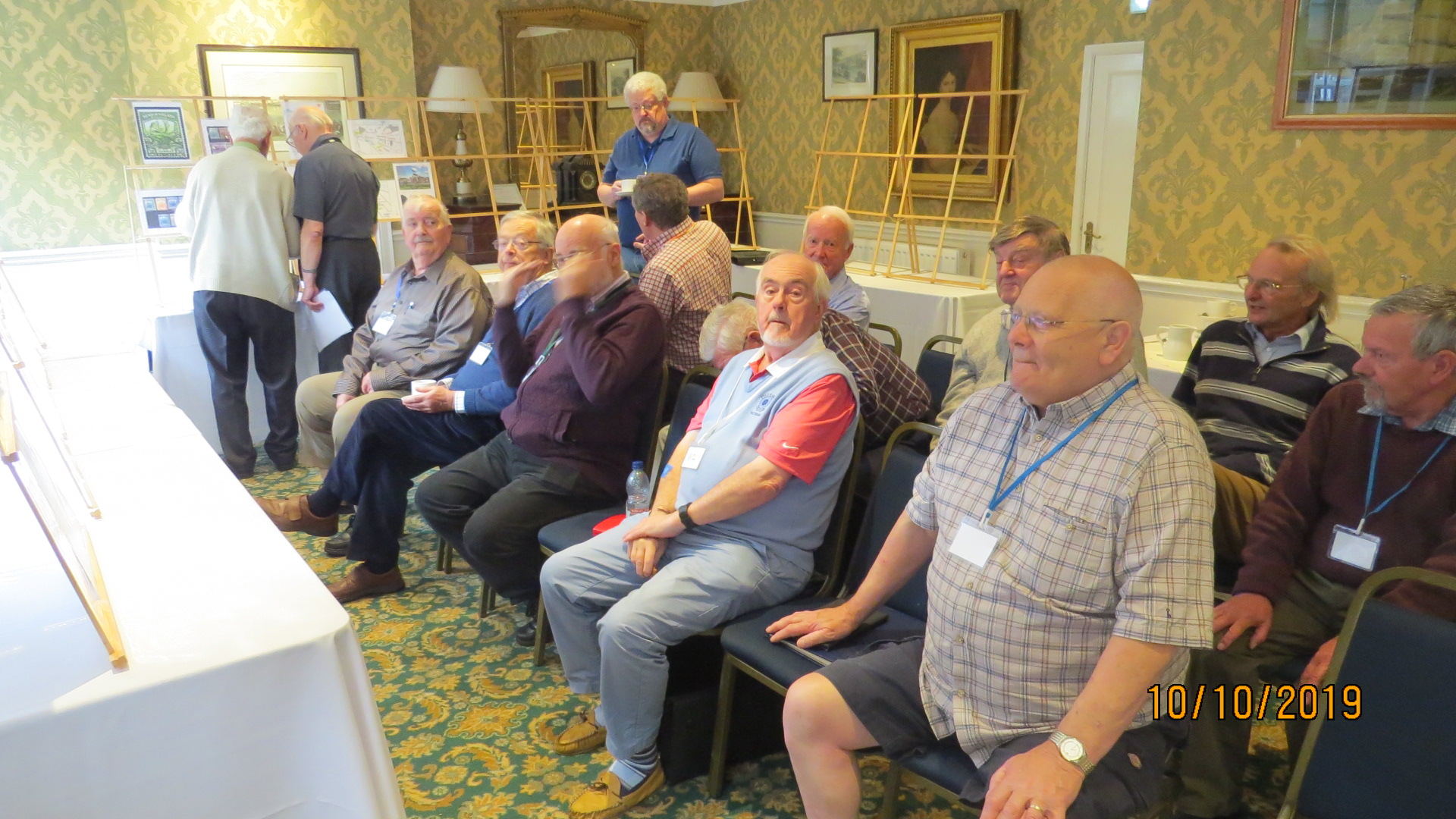 An expectant audience waiting for the next display. Front row from left to right; John Cooper, Brian Hargreaves, John Cranmer, Neil Prior, Peter Edwards. Back row, left to right; David Hobden (looking away), Malcolm Newton, Derrick Scoot, Ken Flint and John Watson.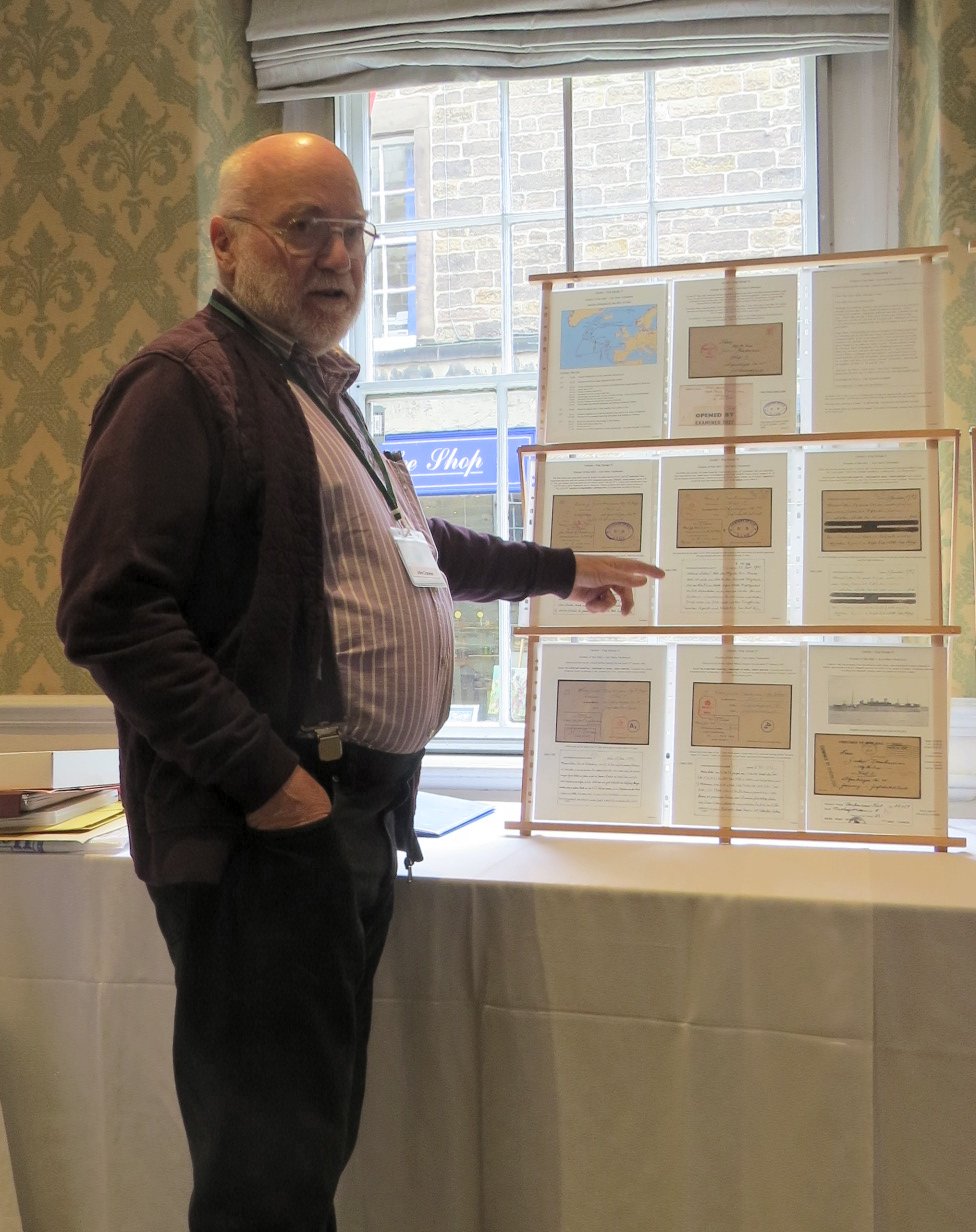 John Cranmer tells the tale of a survivor from the Bismark and his POW experiences.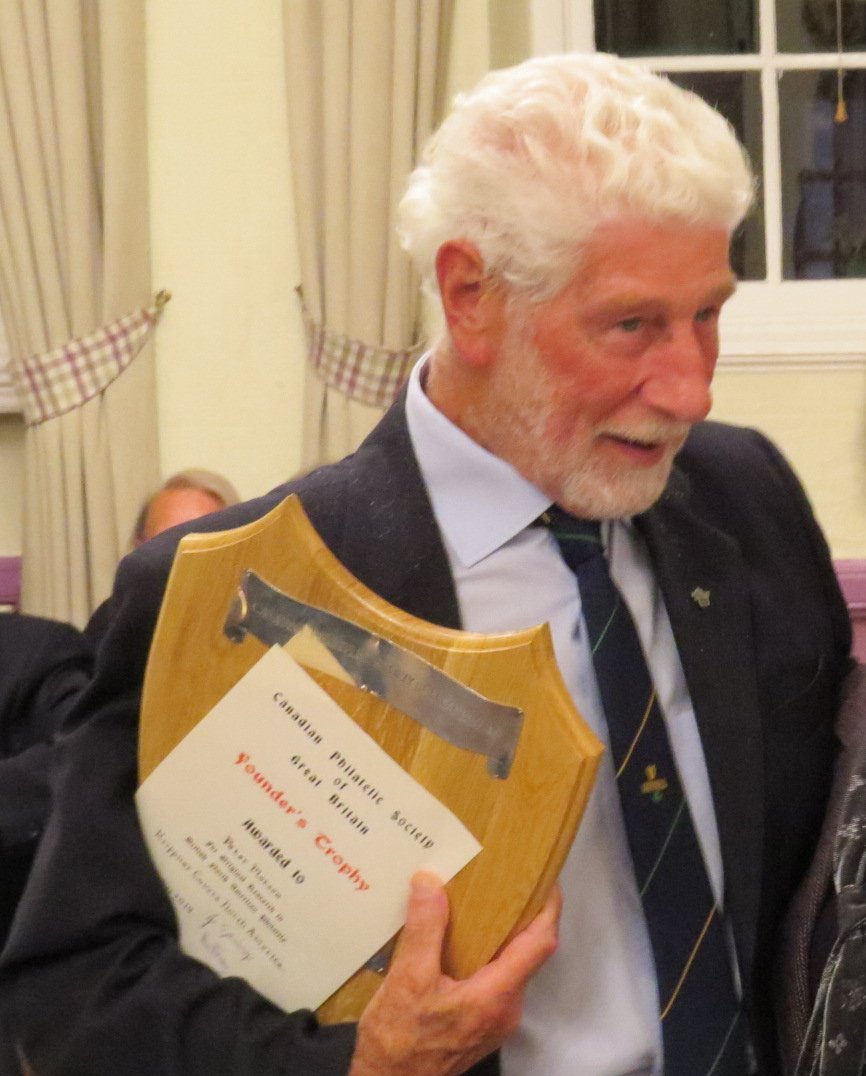 The late Peter Motson was a very popular winner of the Founders Trophy for his book on the Krippner Covers.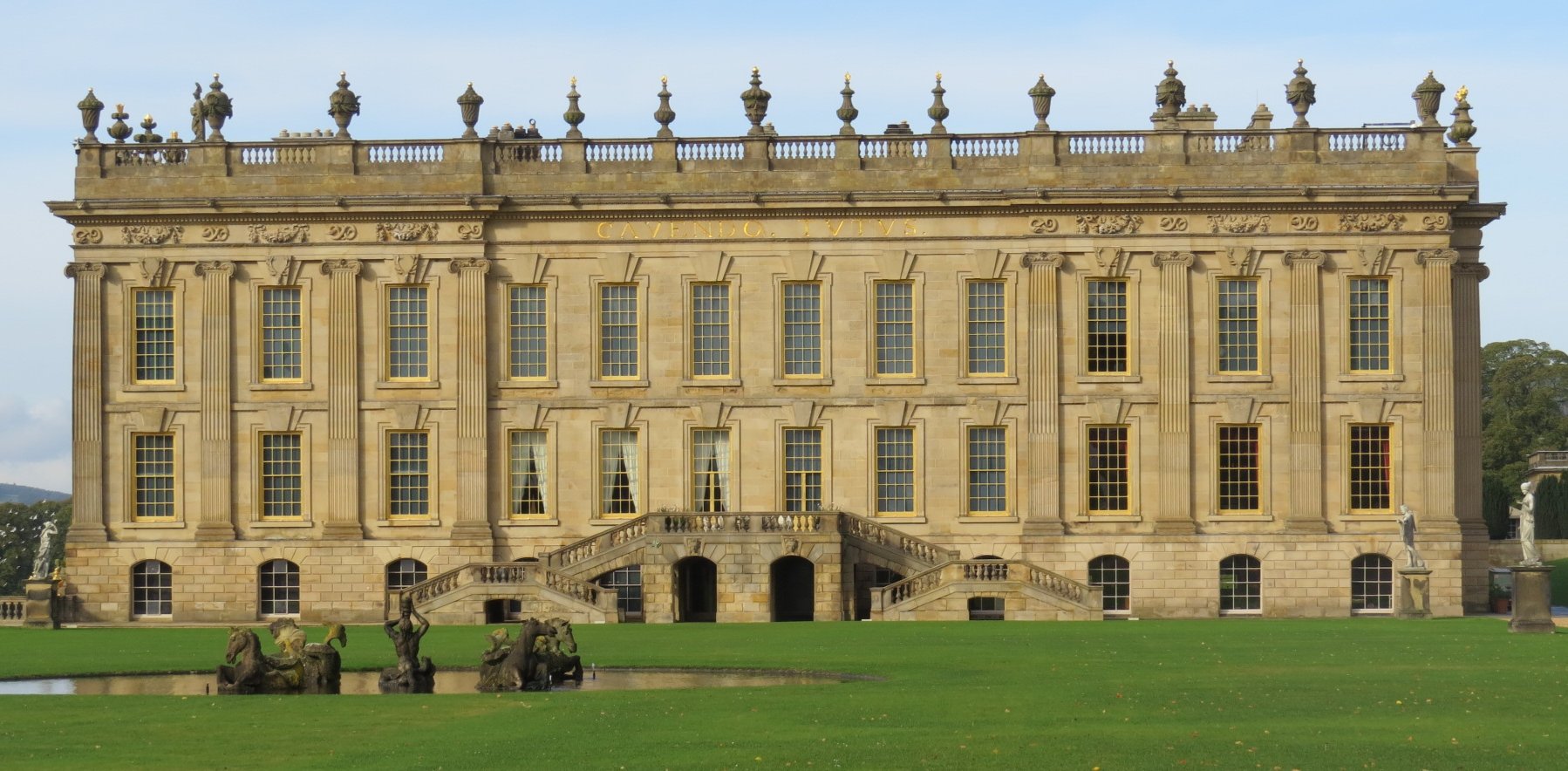 The very impressive Chatsworth House - venue for one of our afternoon trips.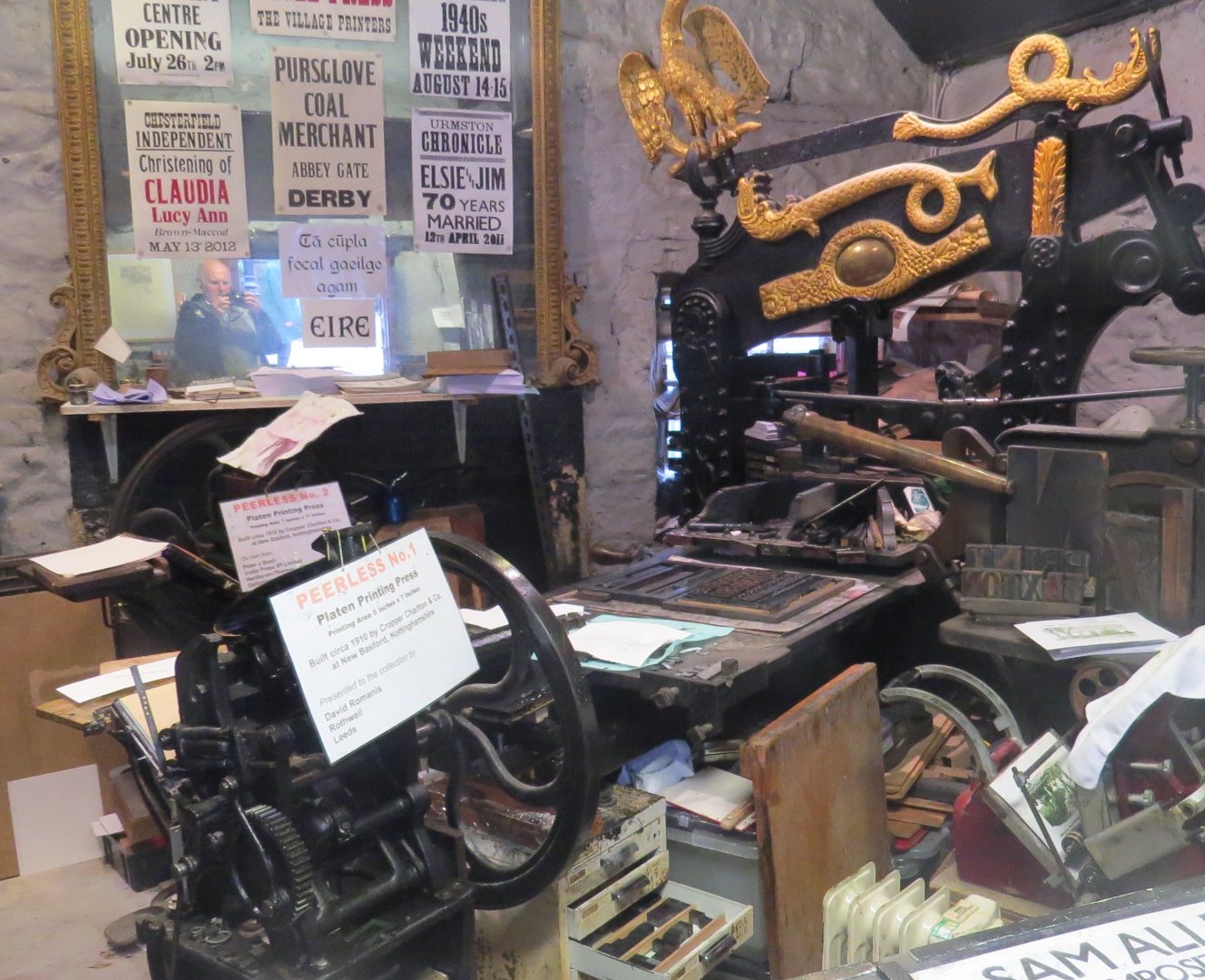 Our visit to the Crich tramway museum provided a rare opportunity to view the Maple Leaves print room.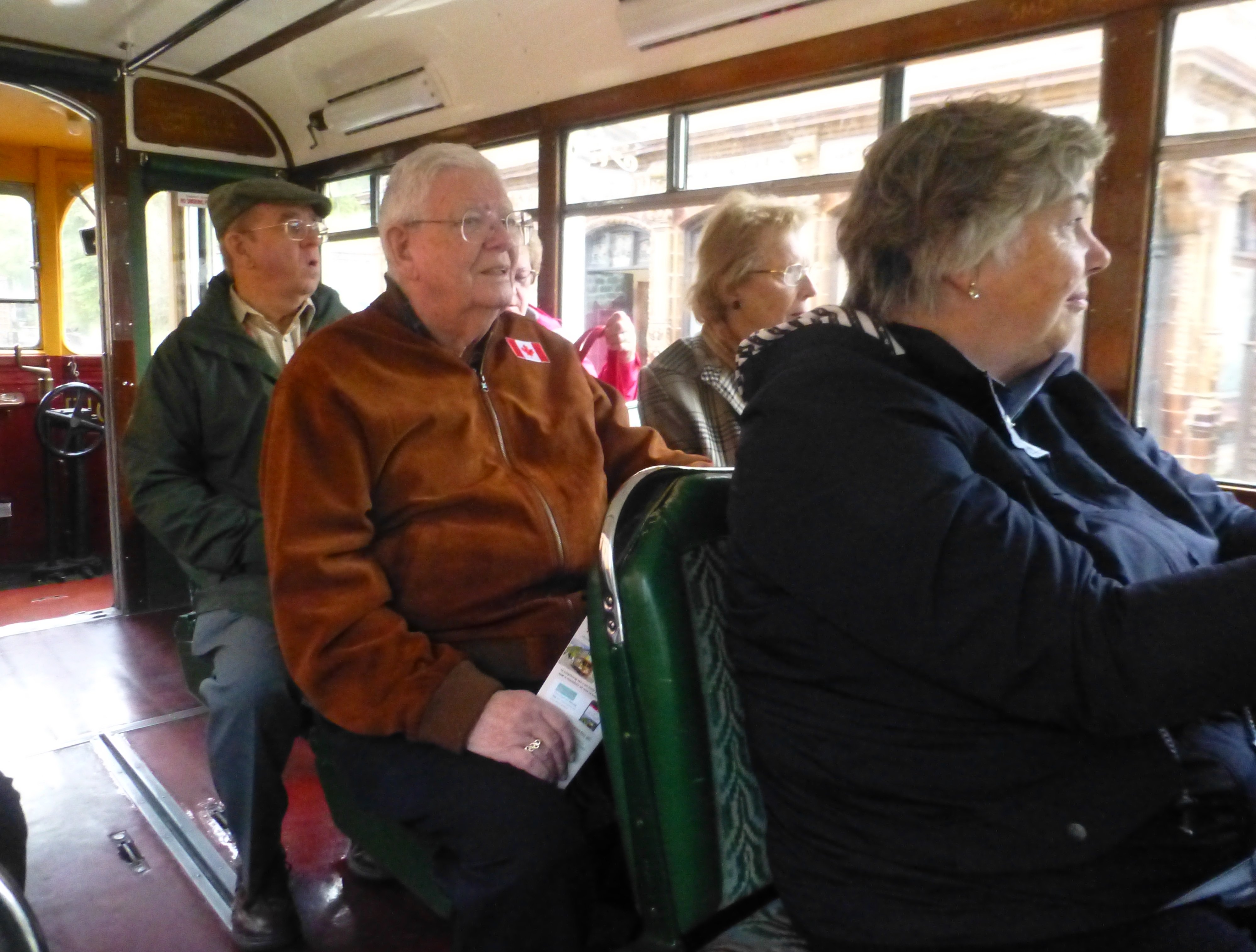 Enjoying a tram ride are Brian and Freda Stalker, Eldon and Carlie Jean Godfrey and Ann Newton.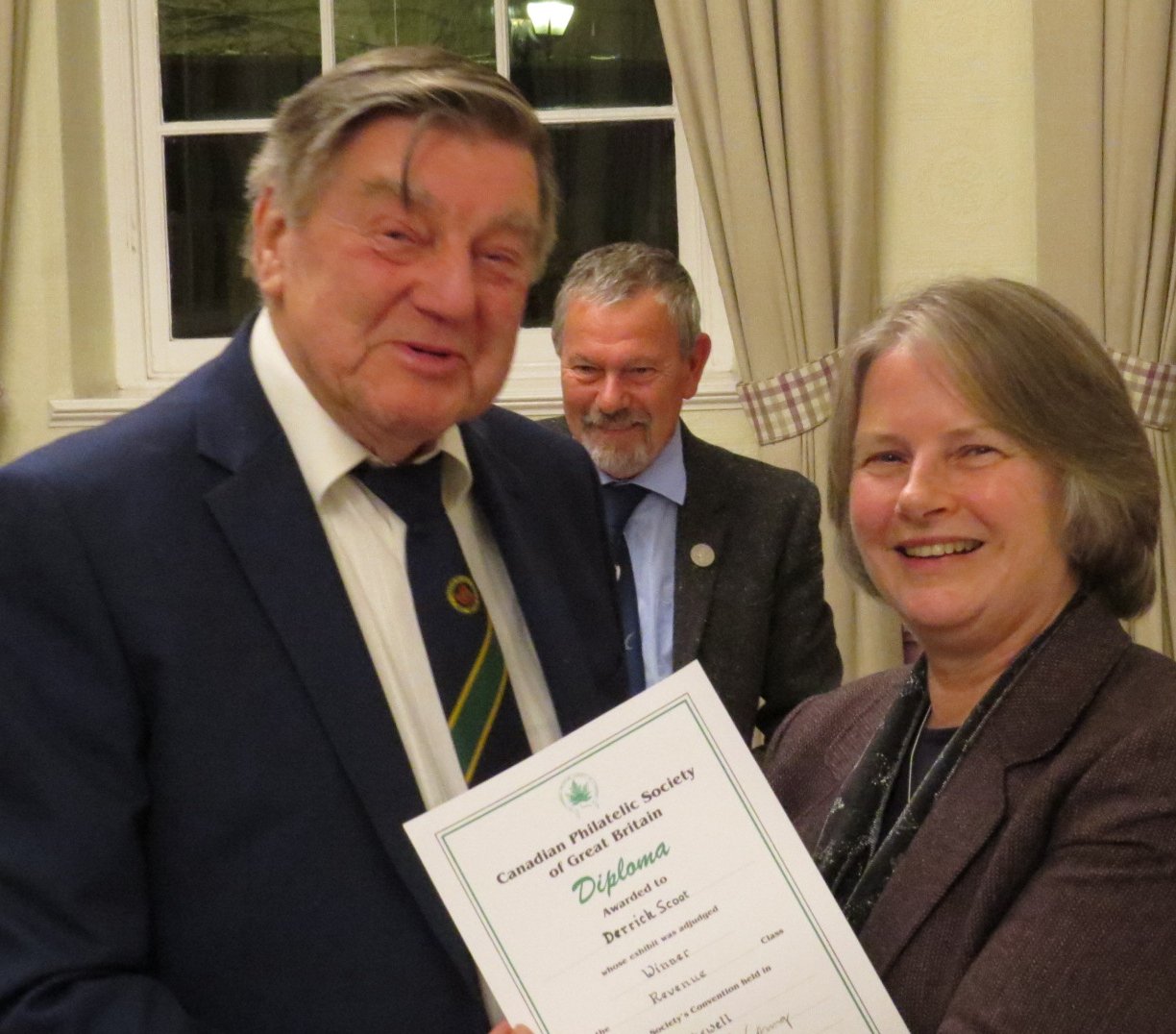 Derrick Scoot receives the Revenue Trophy from Sue Spring.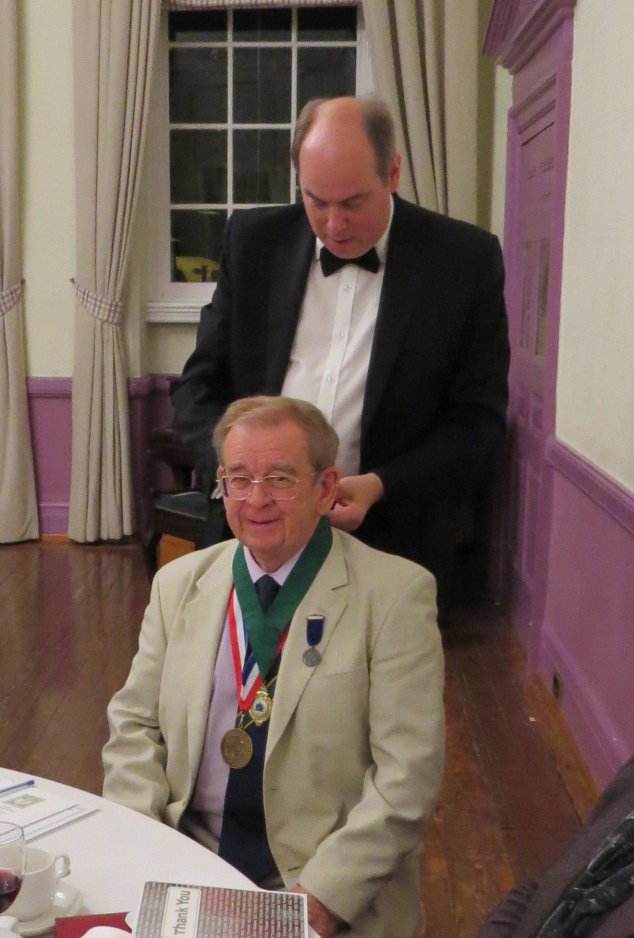 President, Greg Spring breathes a sigh of relief as he hands over the badge of office to our 2020 President, Brian Stalker.
RETURN TO THE CONVENTION ARCHIVE PAGE