The 2016 Convention was held in Kenilworth. Ken Flint was President.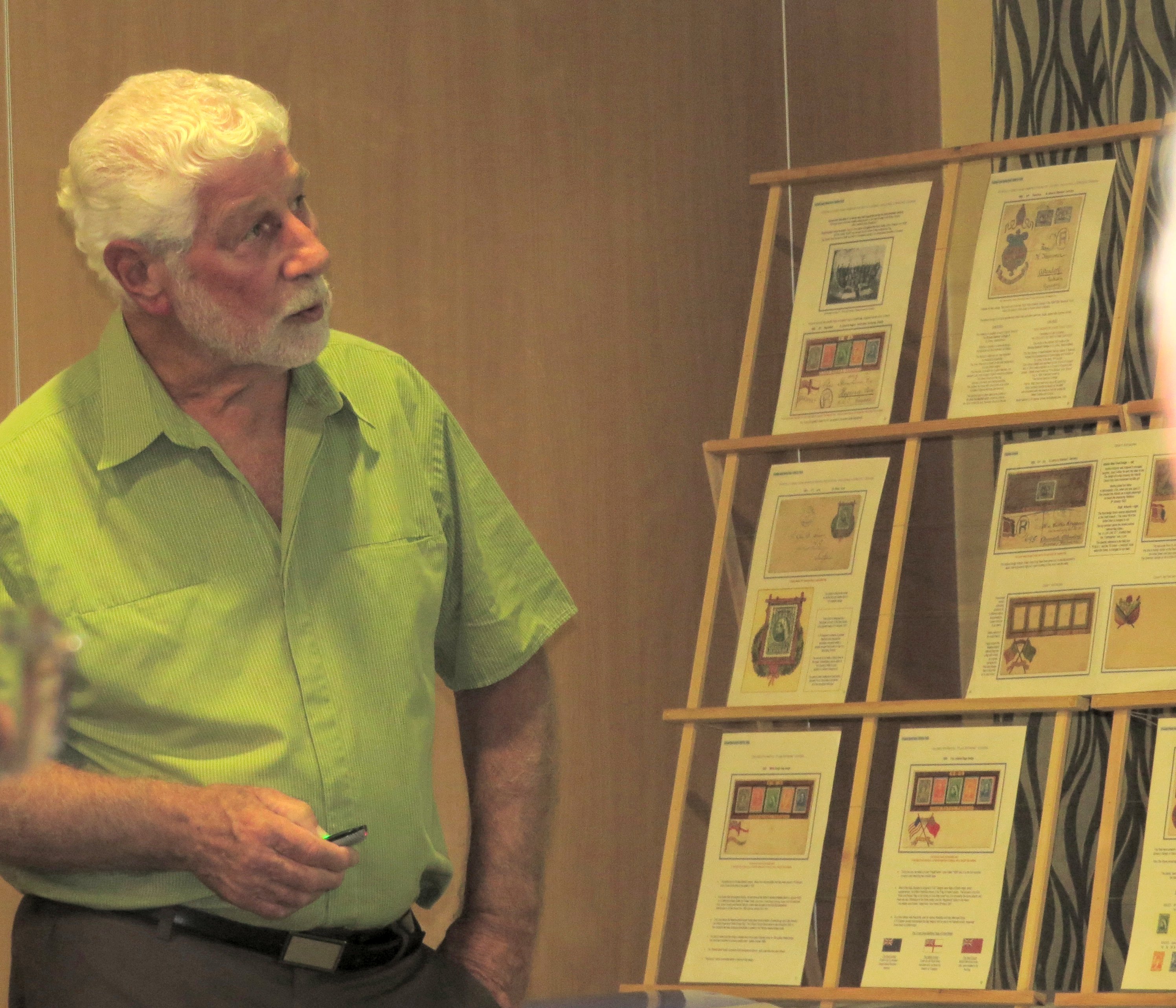 Peter Motson displaying his E.R. Krippner covers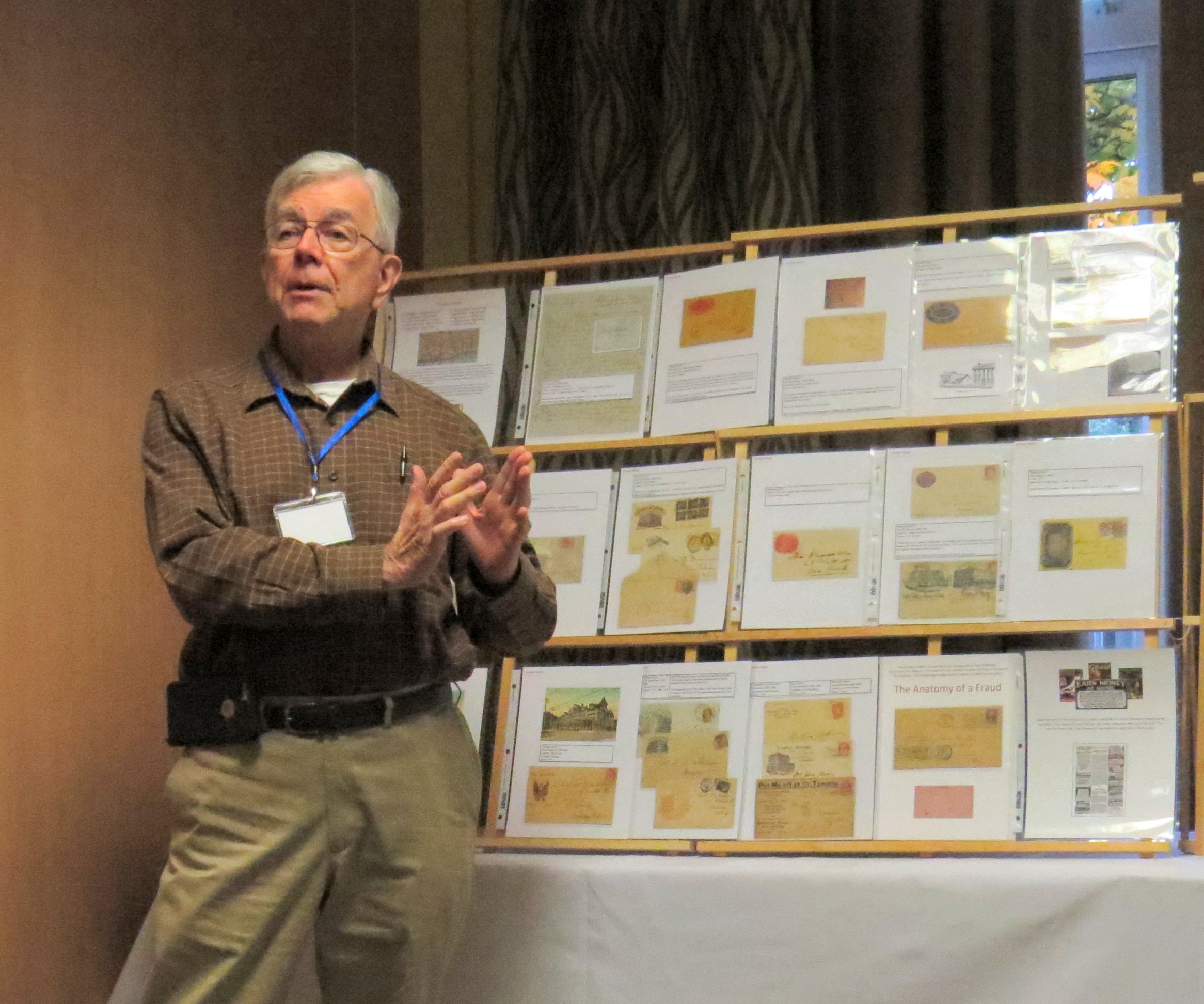 Charles Livermore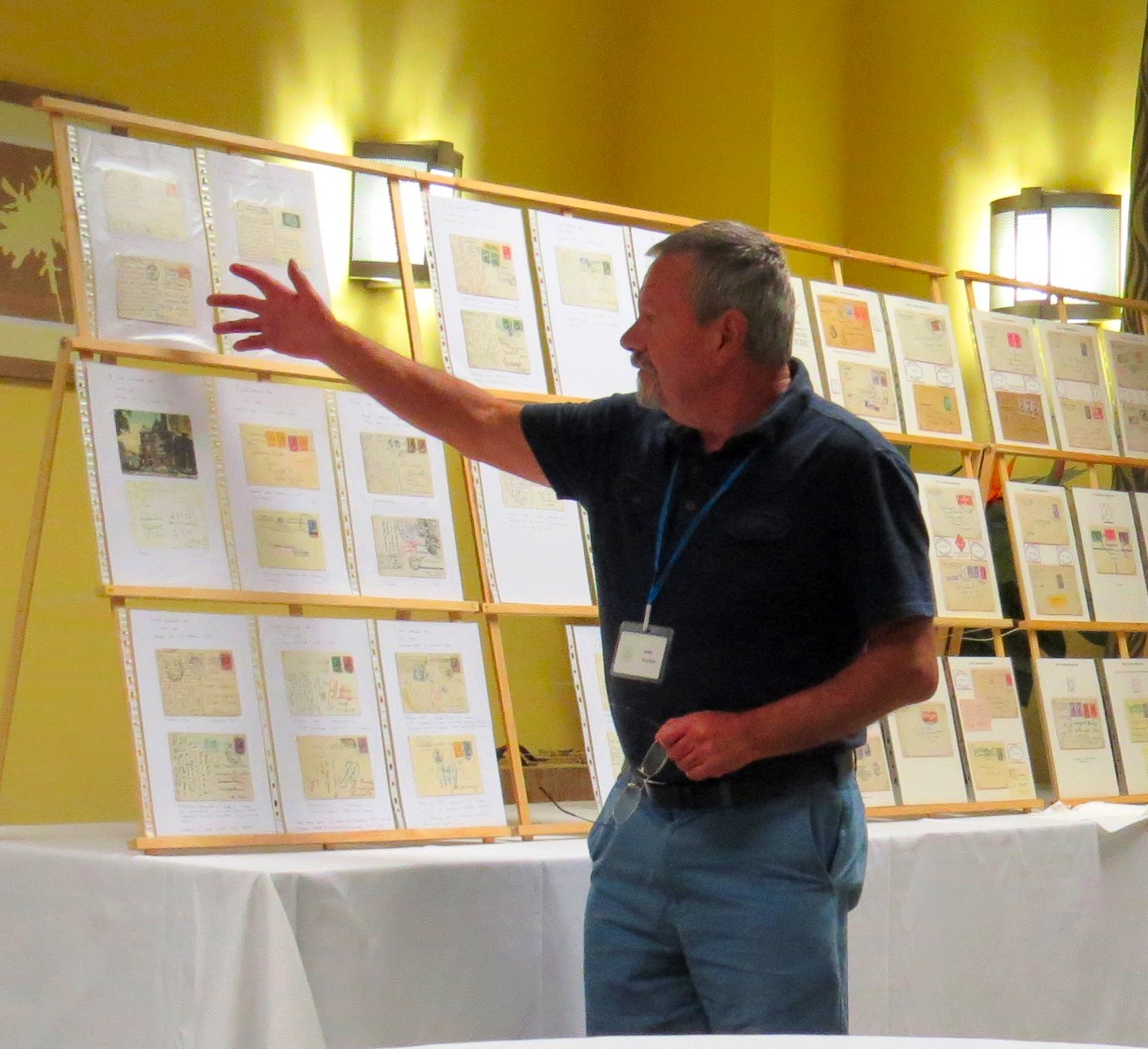 John Watson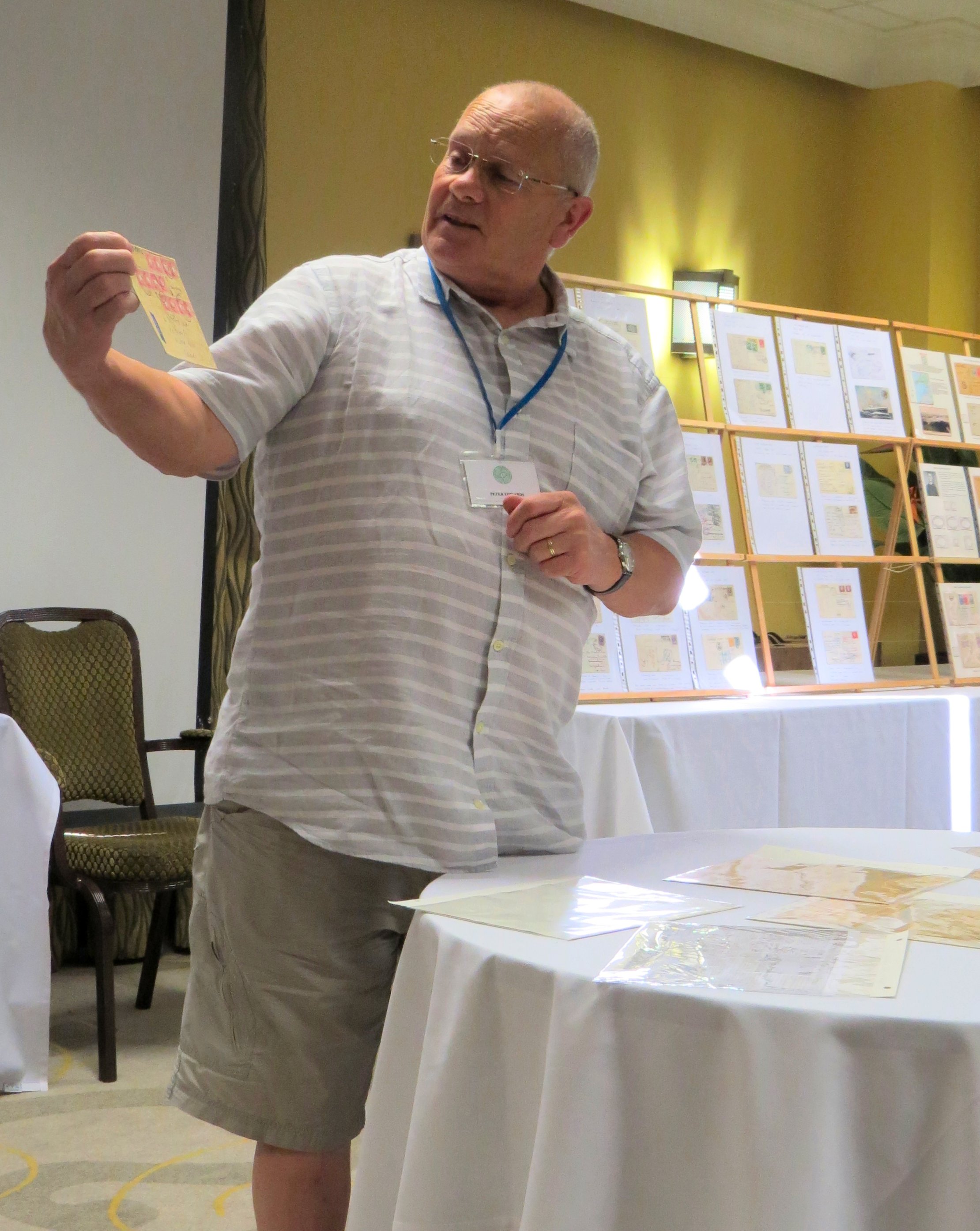 The ever sartorial Peter Edwards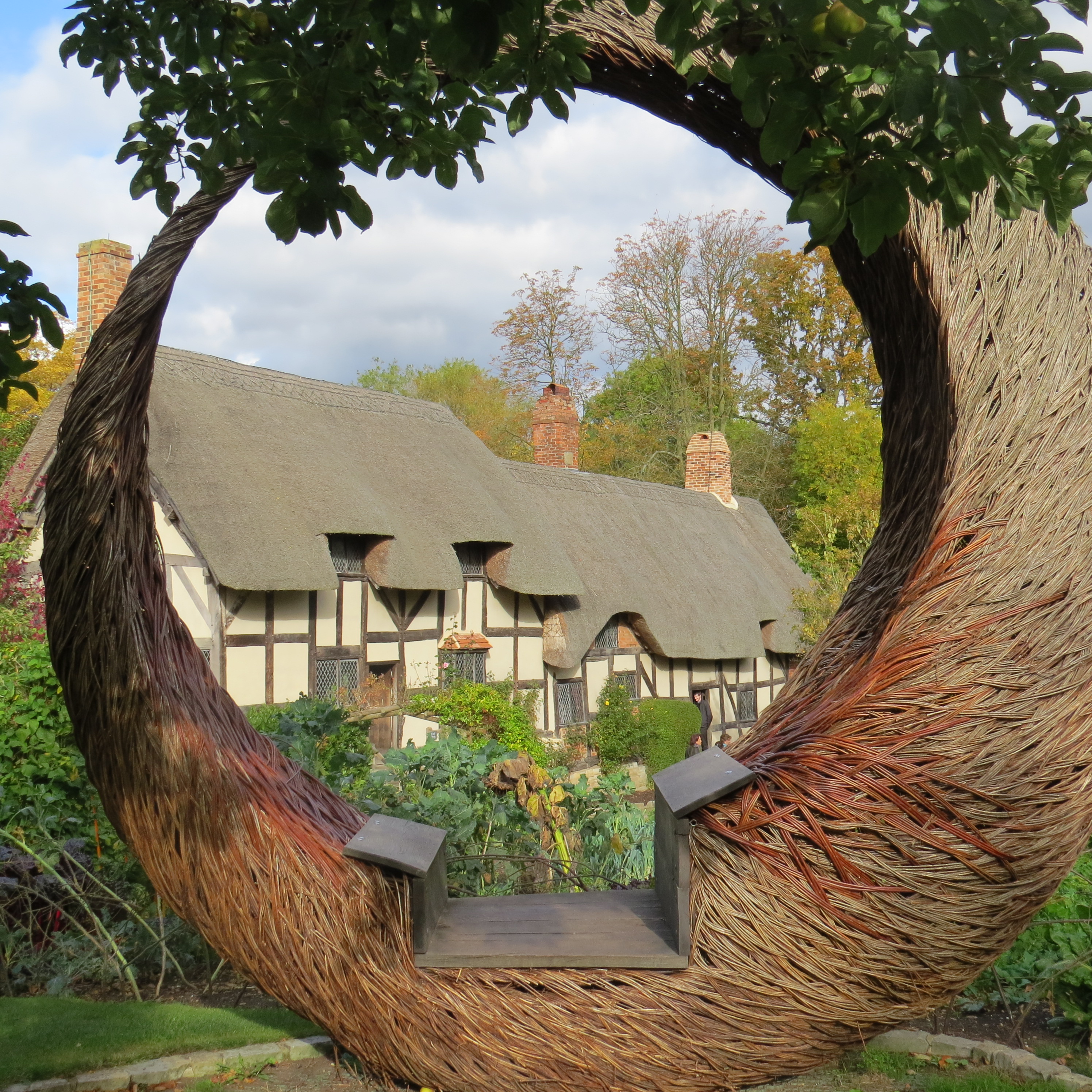 Anne Hathaway's Cottage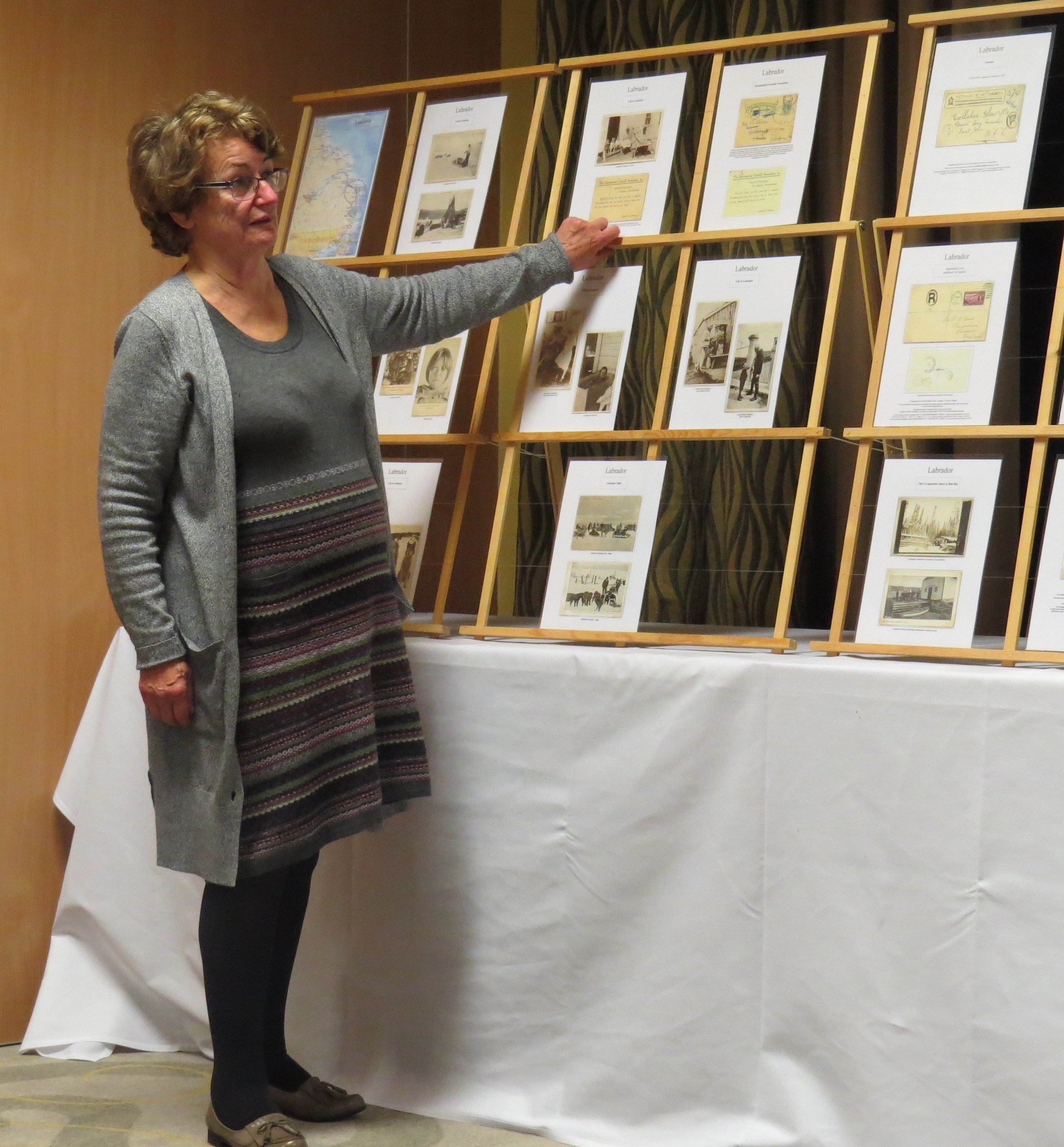 Judith Viney displayed Labrador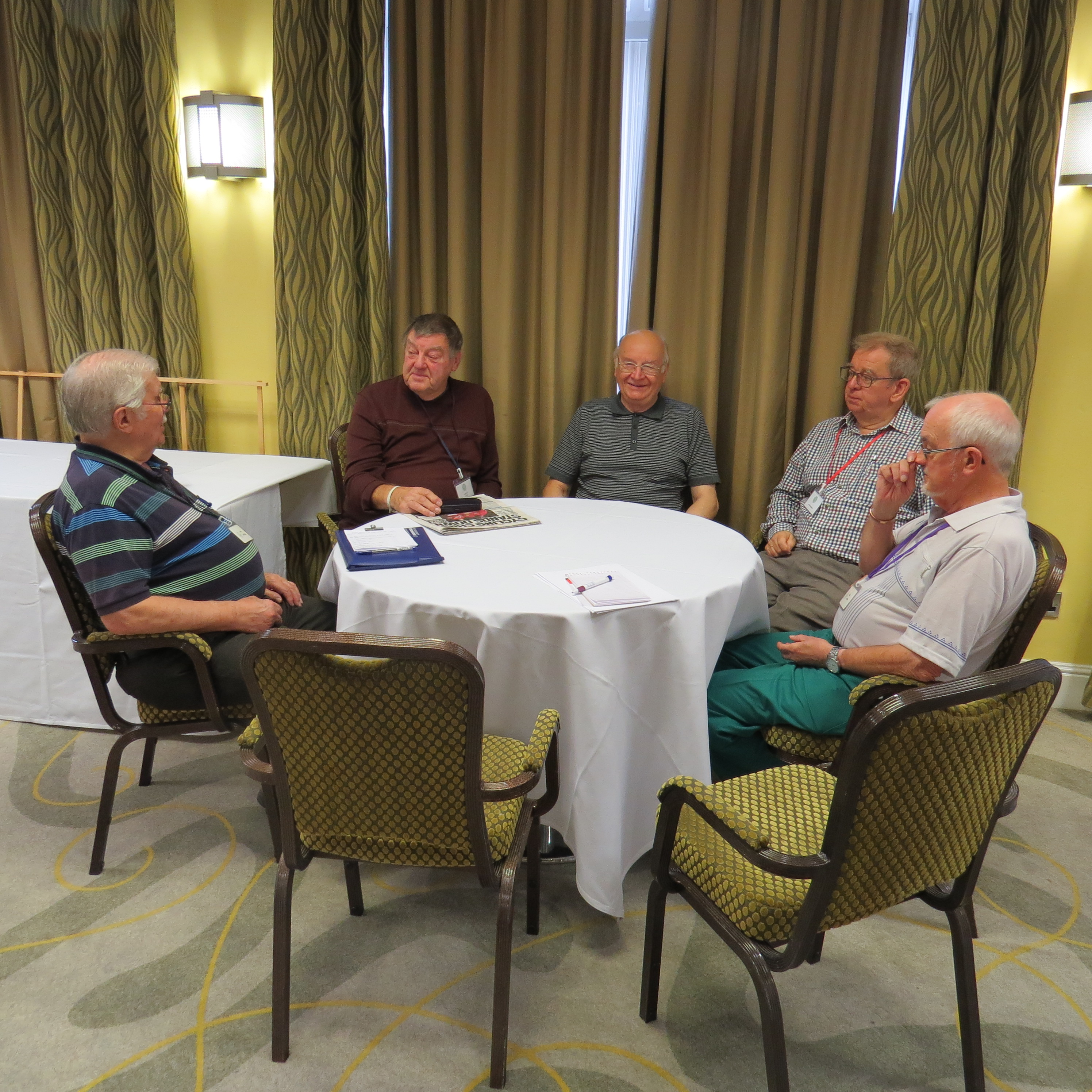 Fellows meeting: from left to right; Colin Banfield, Derrick Scoot, Colin Lewis, Brian Stalker and Neil Prior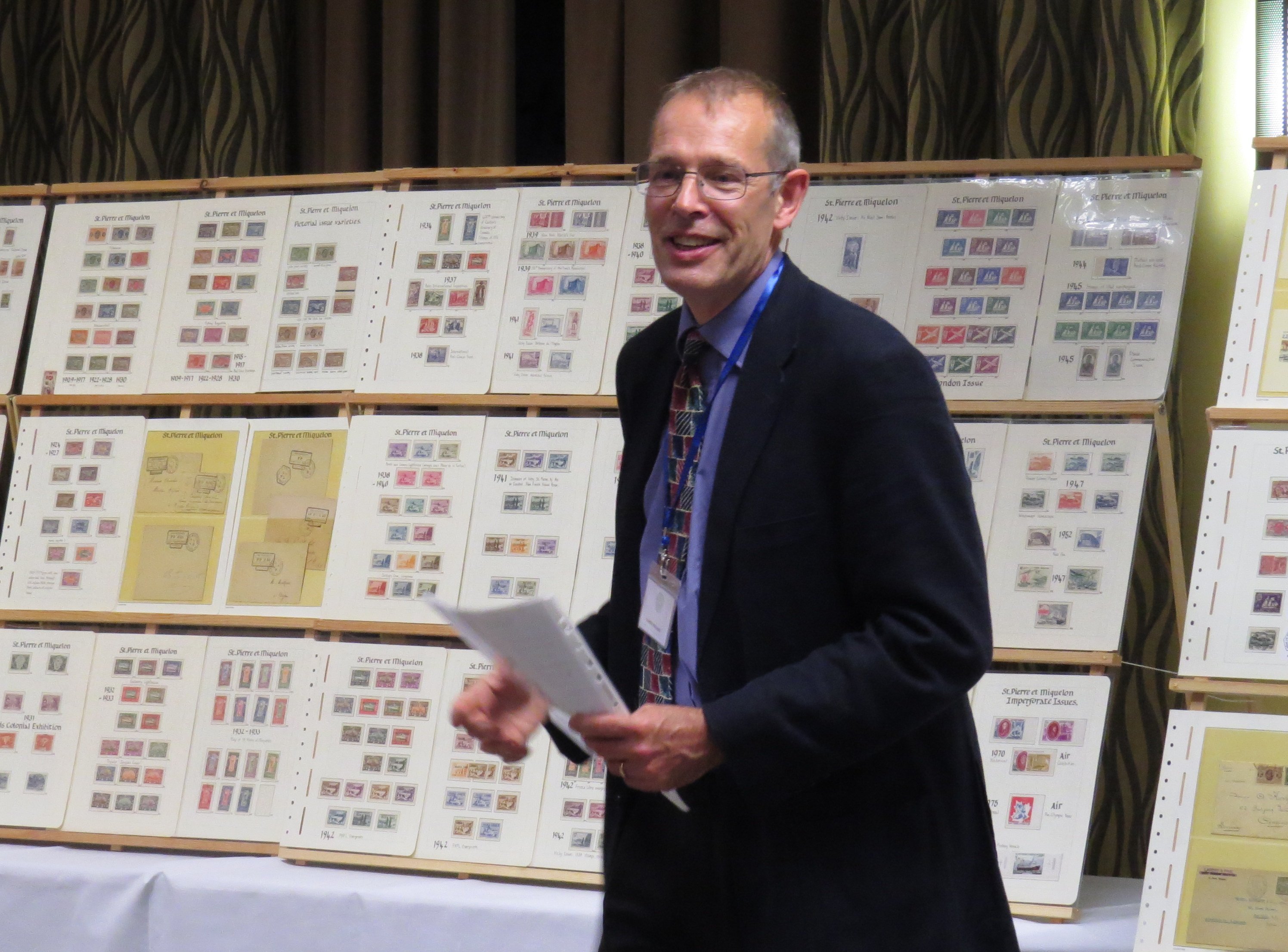 Gareth Williams presented St. Pierre & Miquelon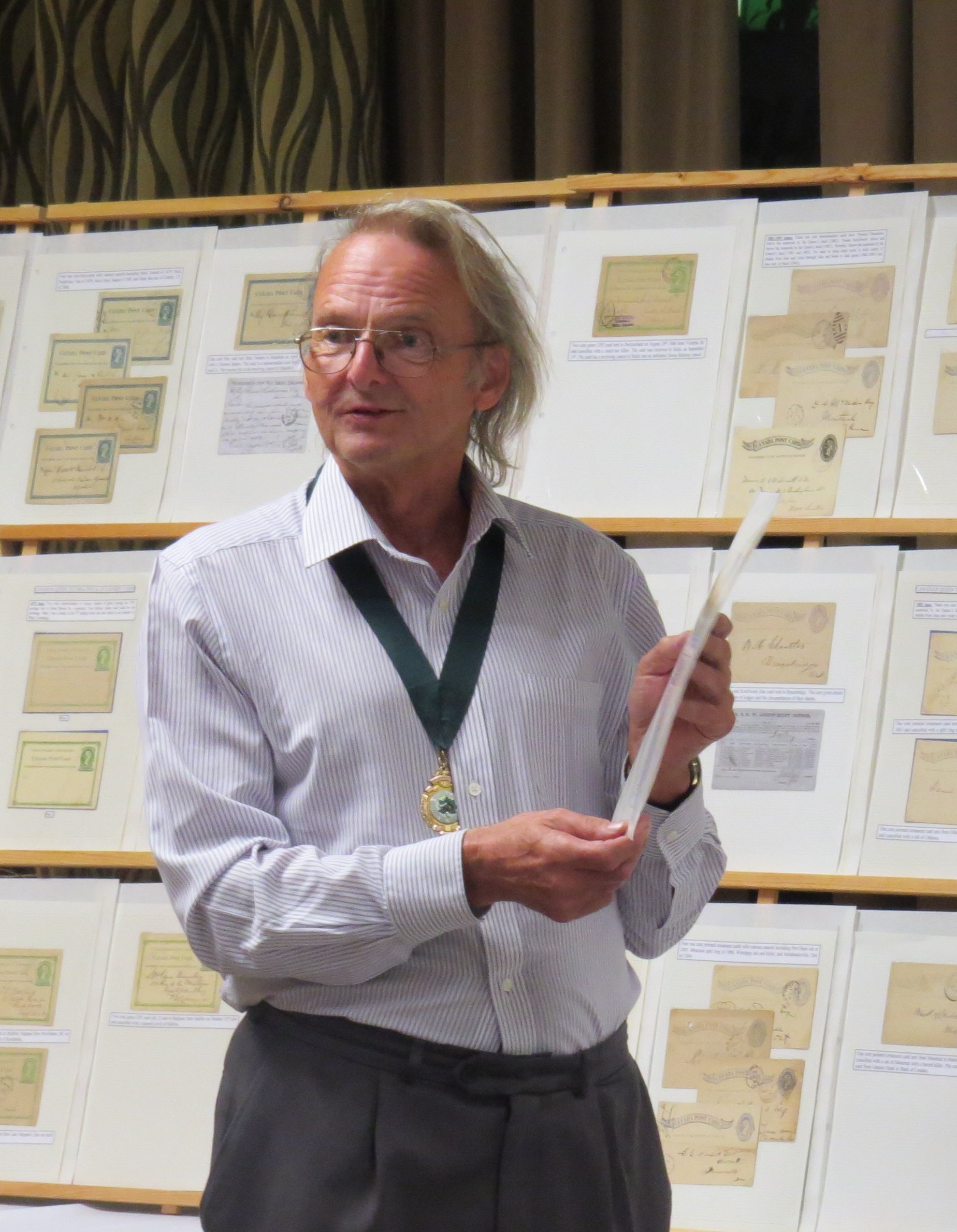 President, Ken Flint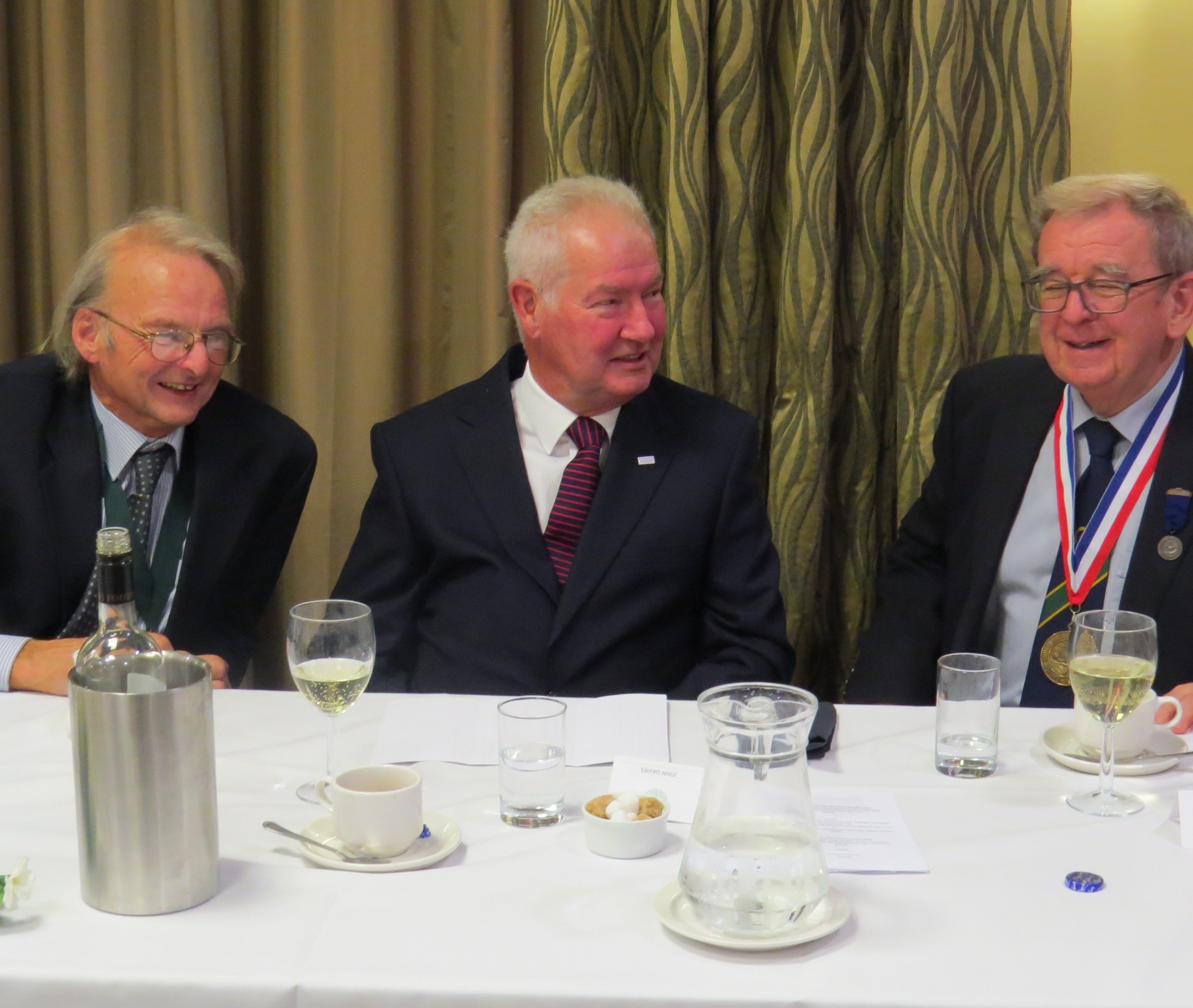 President, Ken Flint, Guest of Honour, John Davies and Brian Stalker share a top table joke.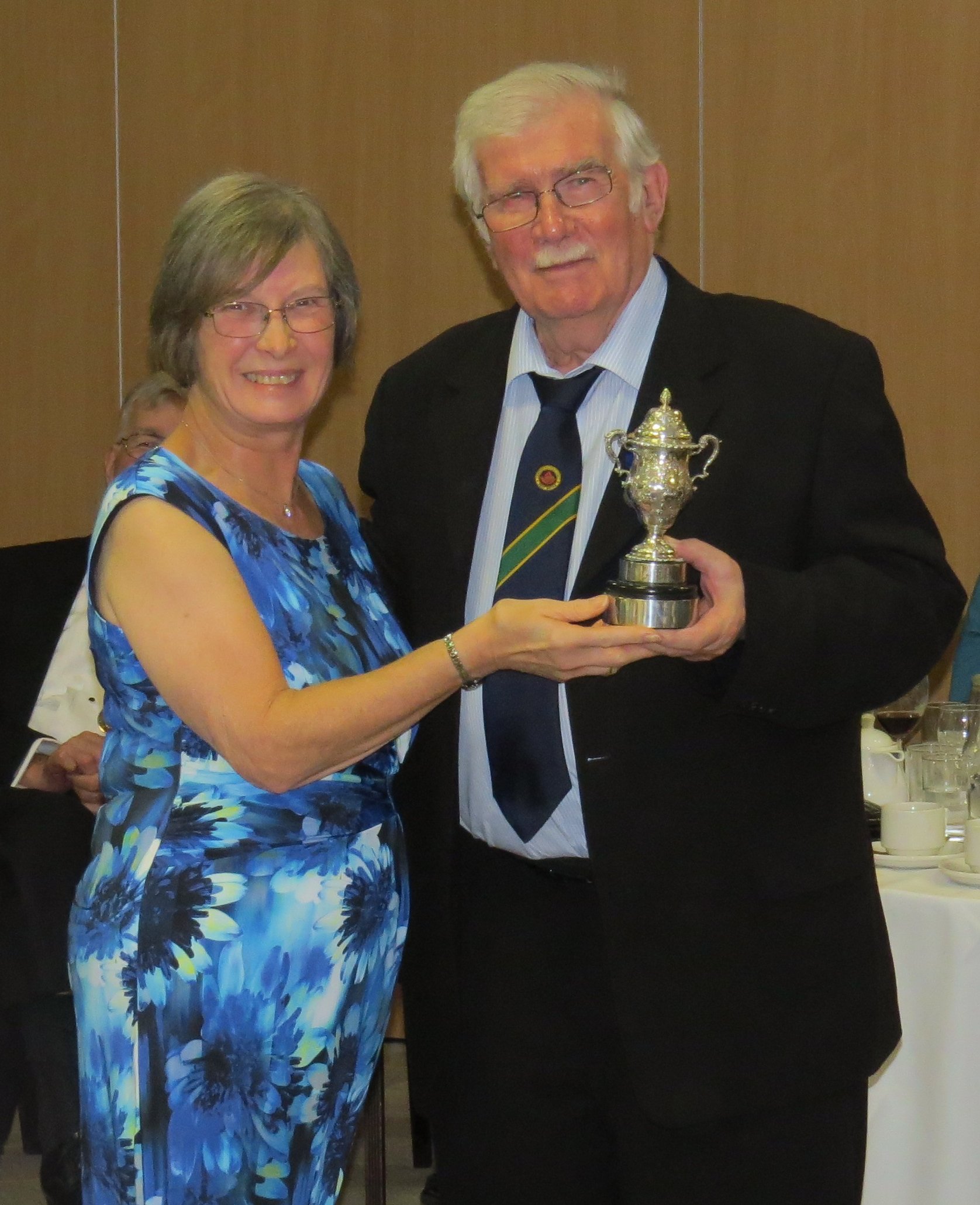 Jenny Flint presents the Bunny Cup to Colin Banfield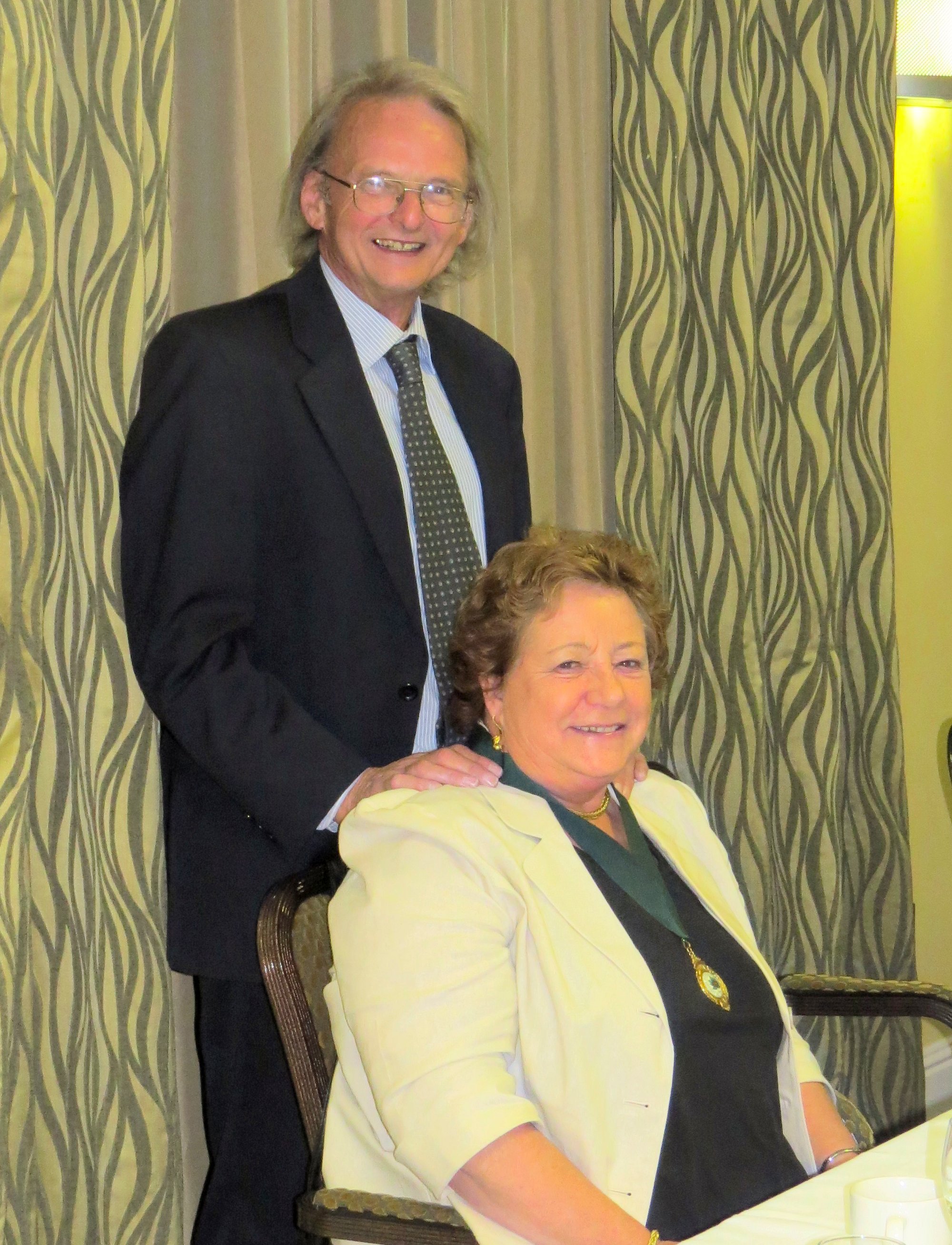 Ken Flint passes on the President's badge of office to the 2017 President, Karen Searle
RETURN TO THE CONVENTION ARCHIVE PAGE