The 2012 Convention was held in Bridge of Allan, near Stirling. In the absence of a President, the Convention was organised and run by the Committee under the stewardship of our Hon Treasurer, Karen Searle.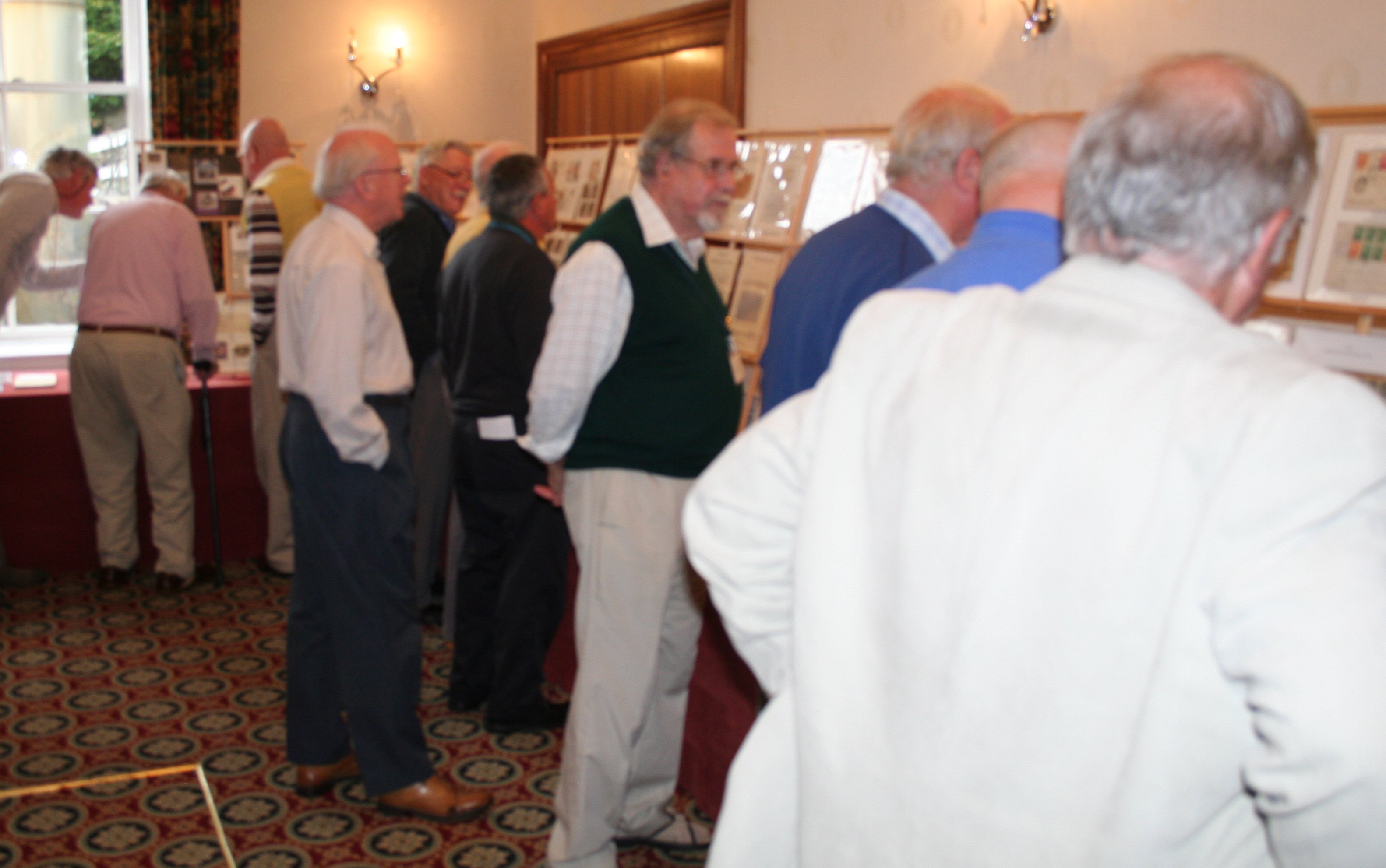 Members viewing the 16 sheet displays.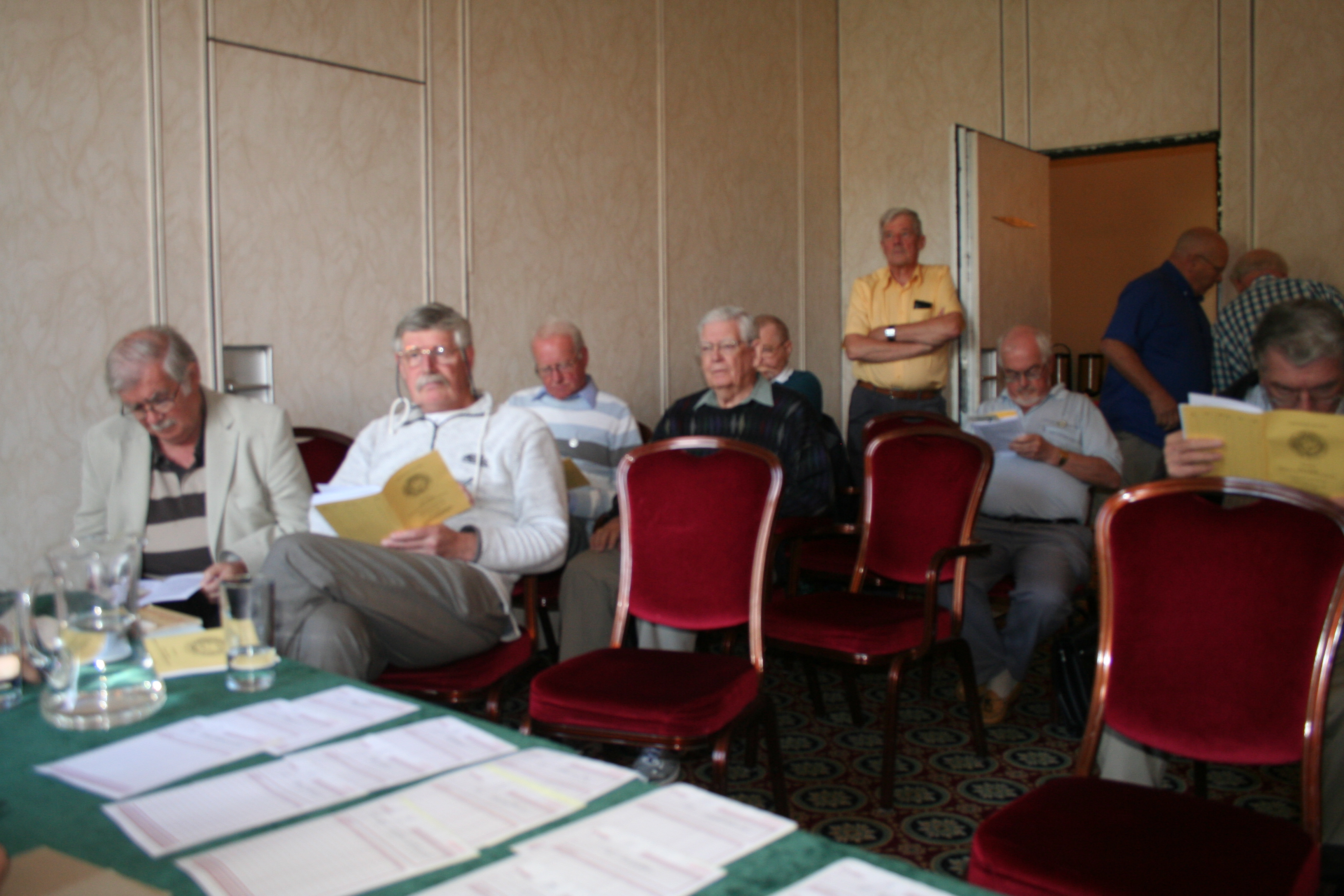 The bidders prepare for the gavel to come down as Colin Lewis is about to start his last auction.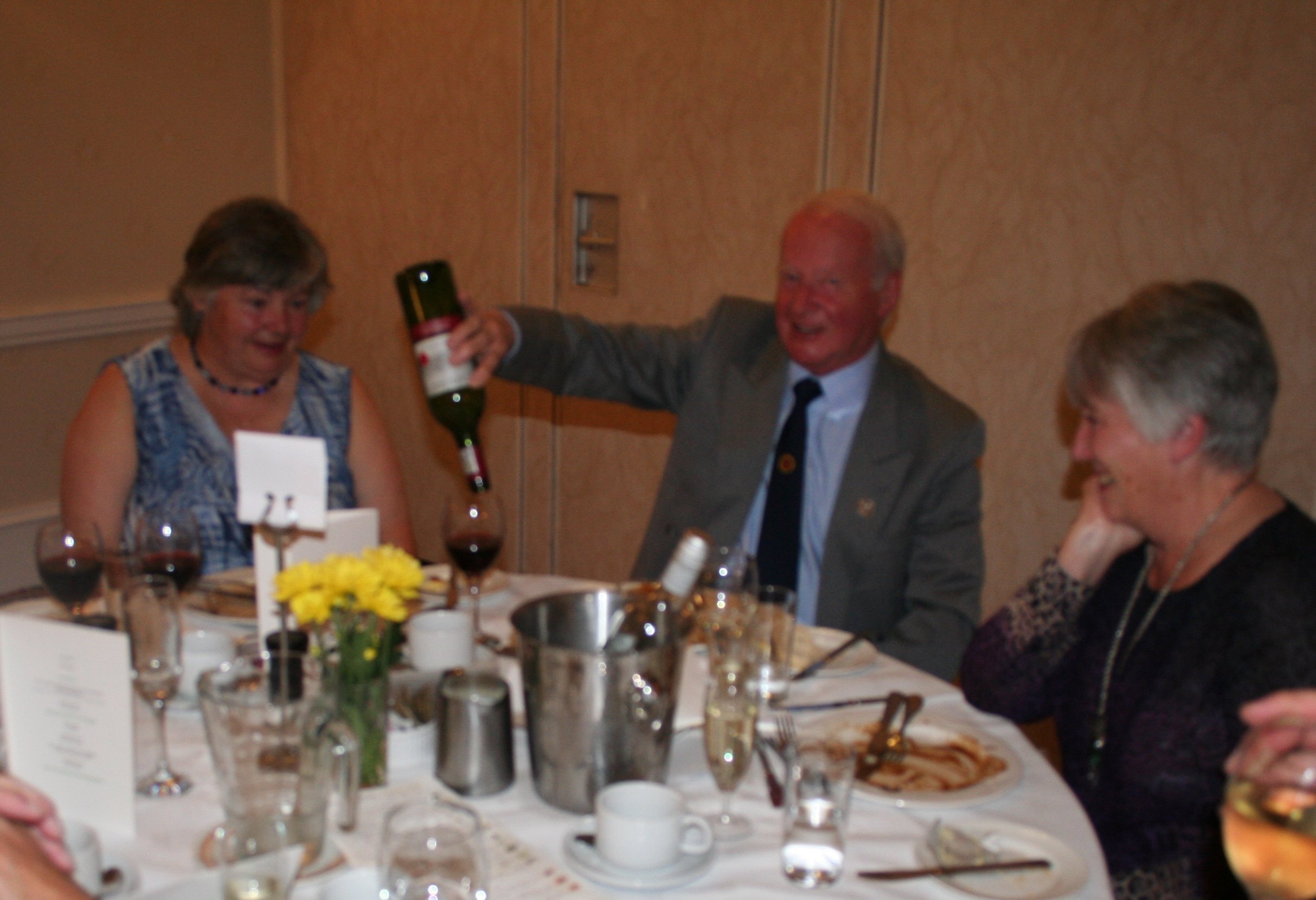 Malcolm Newton attempts to prove the old Jersey folk tale that there are always 17 drops left in the bottle. Wife Anne and Kathy Montgomery look on and keep count.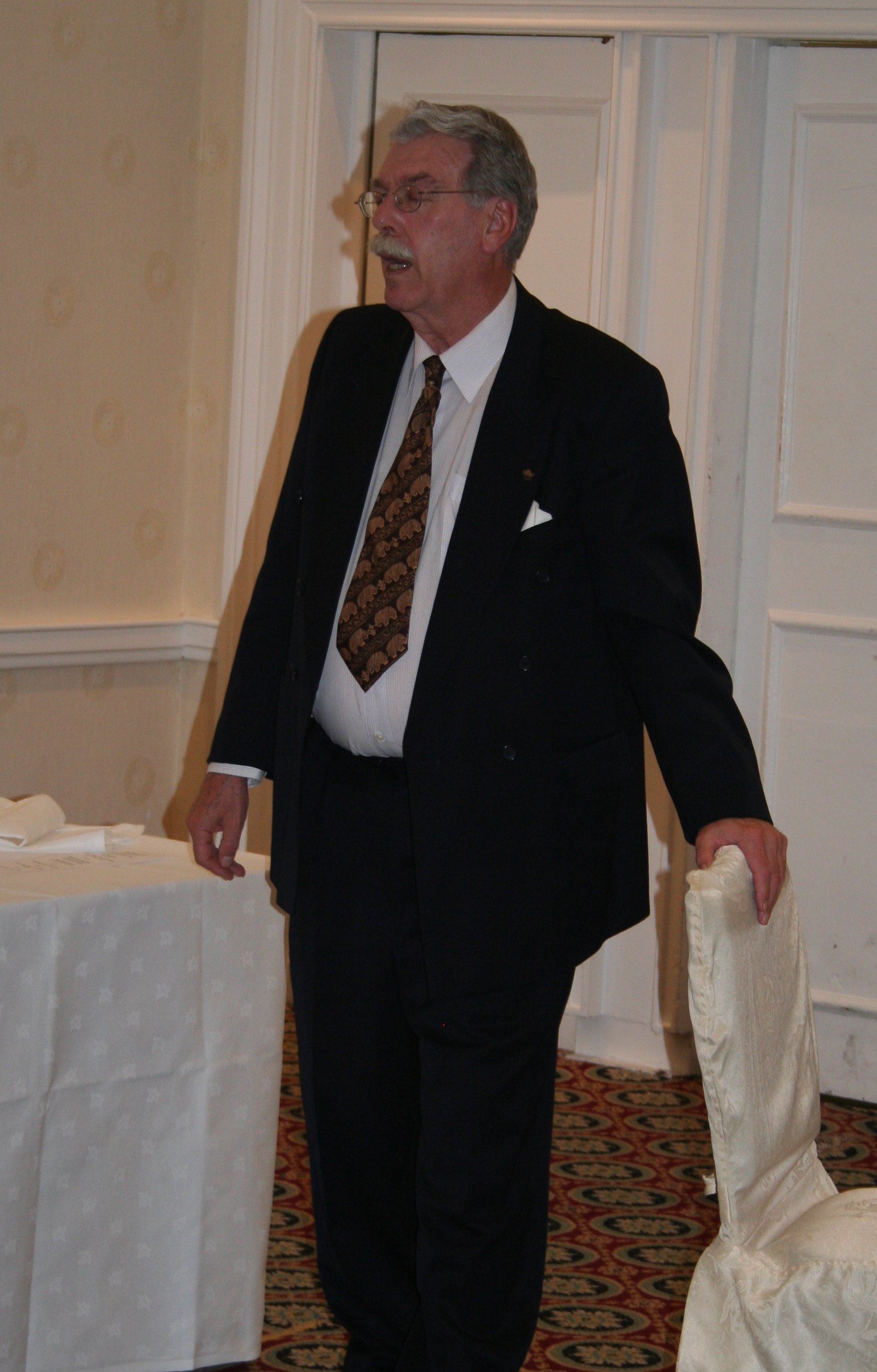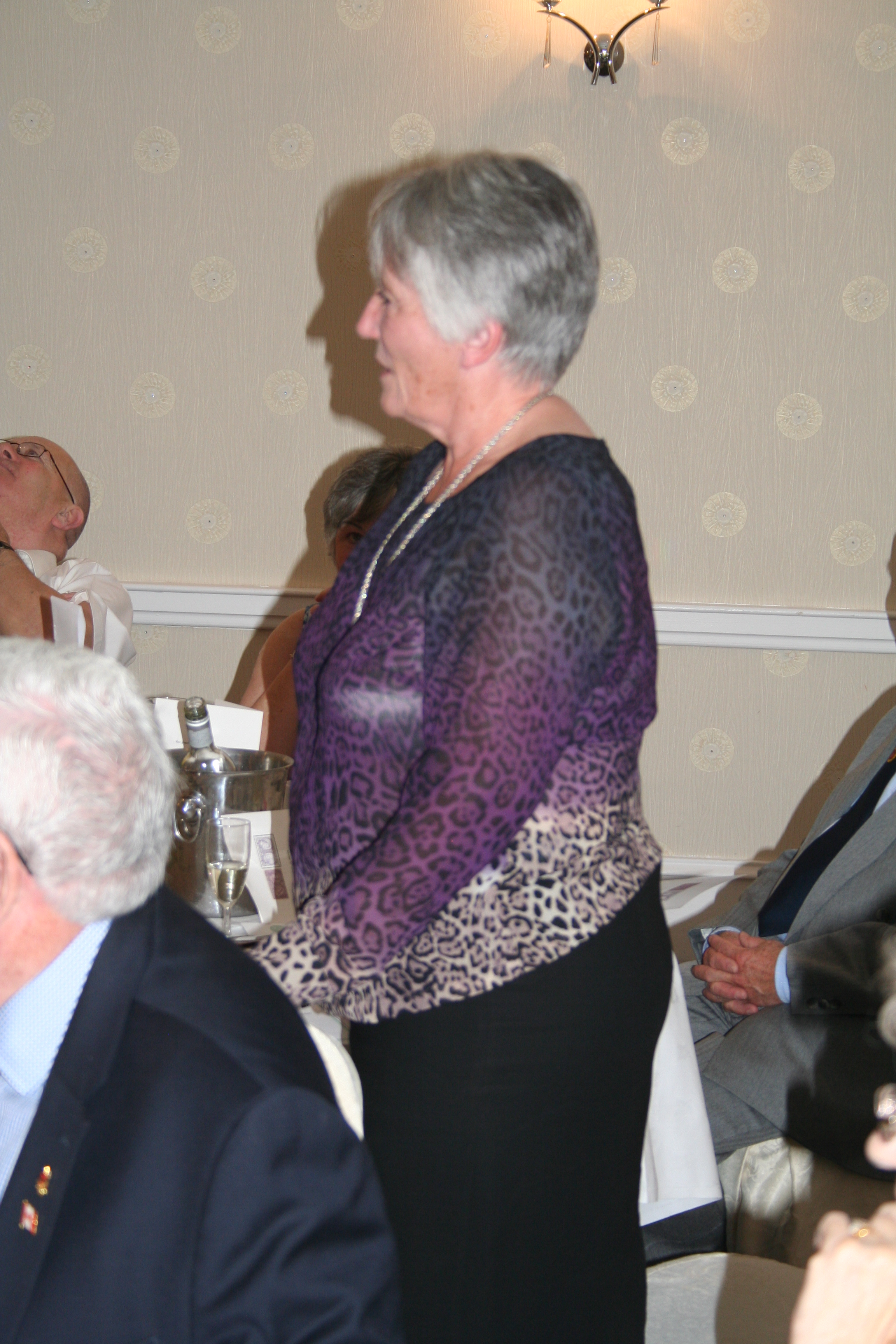 Joe Smith proposes a toast to the Ladies and Kathy Montgomery replies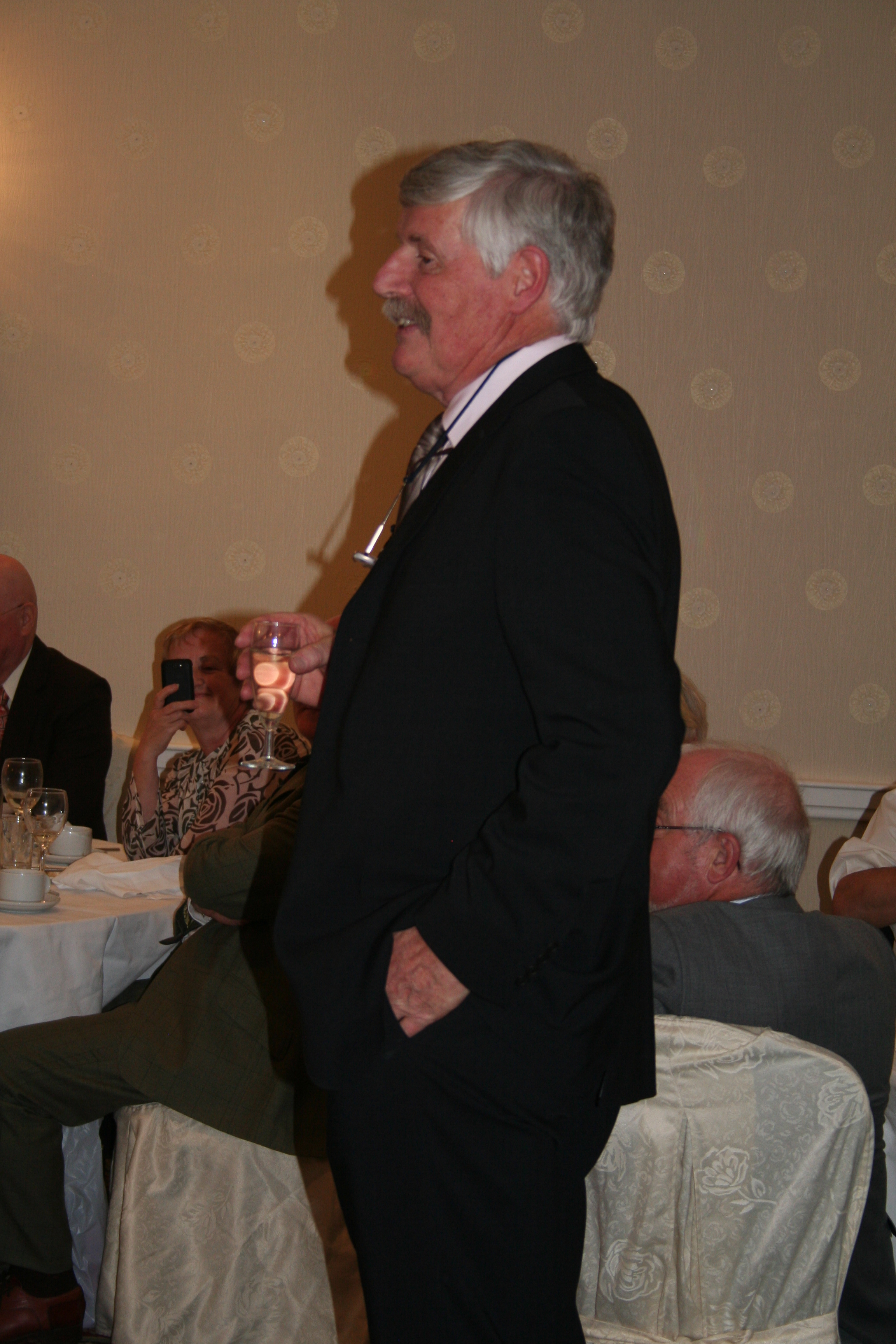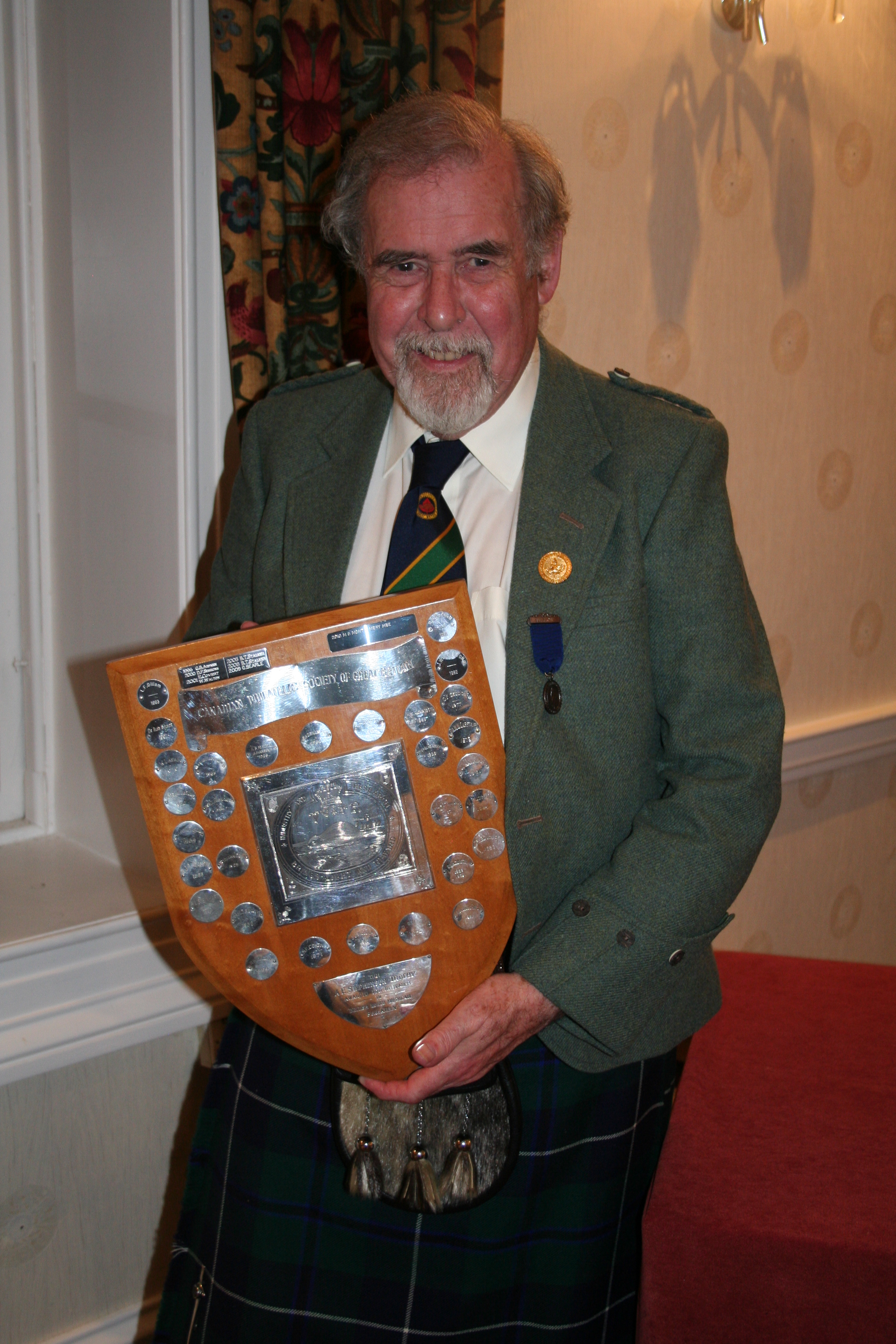 Malcolm Montgomery (left) and John Hillson (right) - latter accepting the Founders Trophy on behalf of himself and Ted Nixon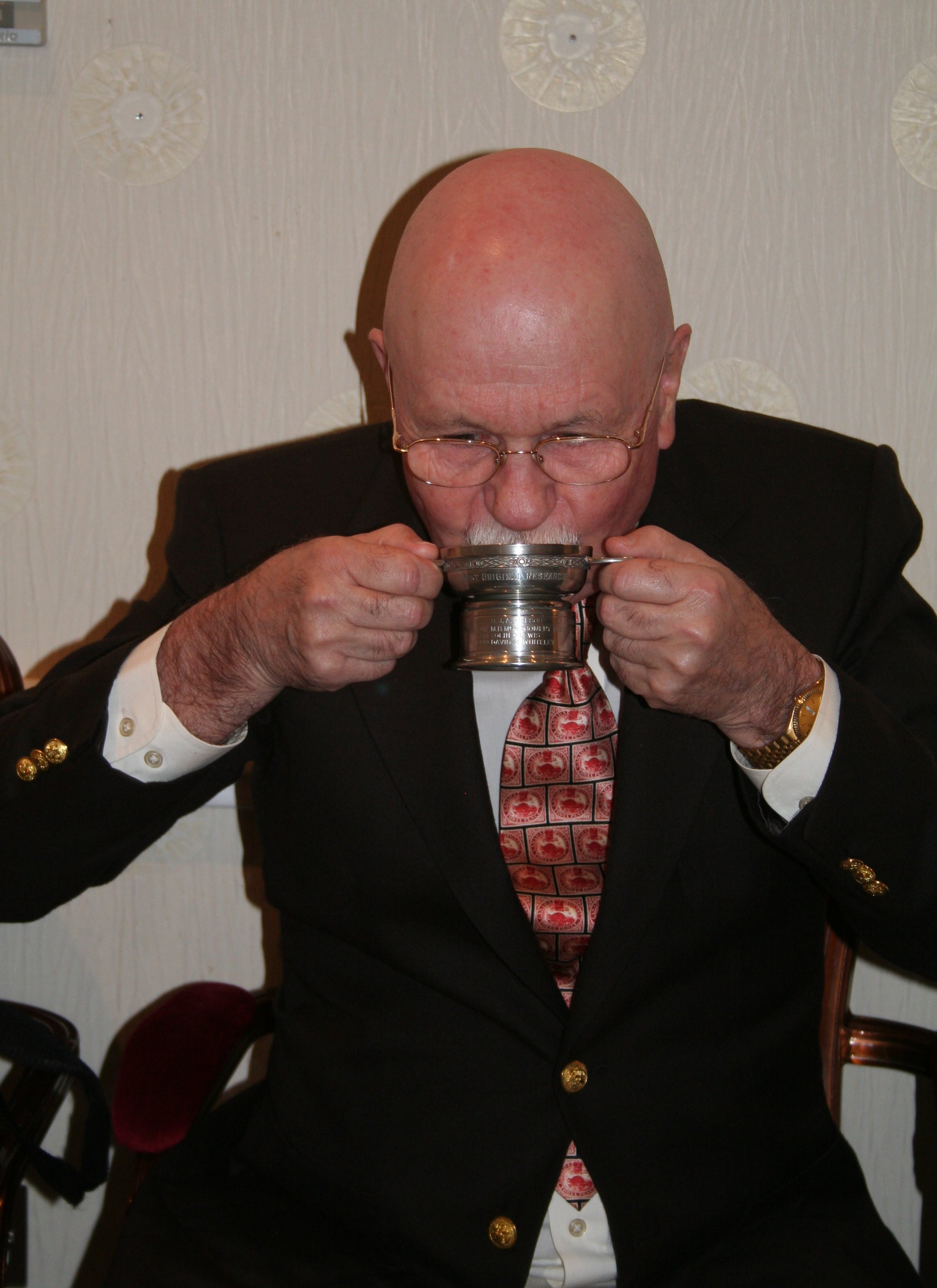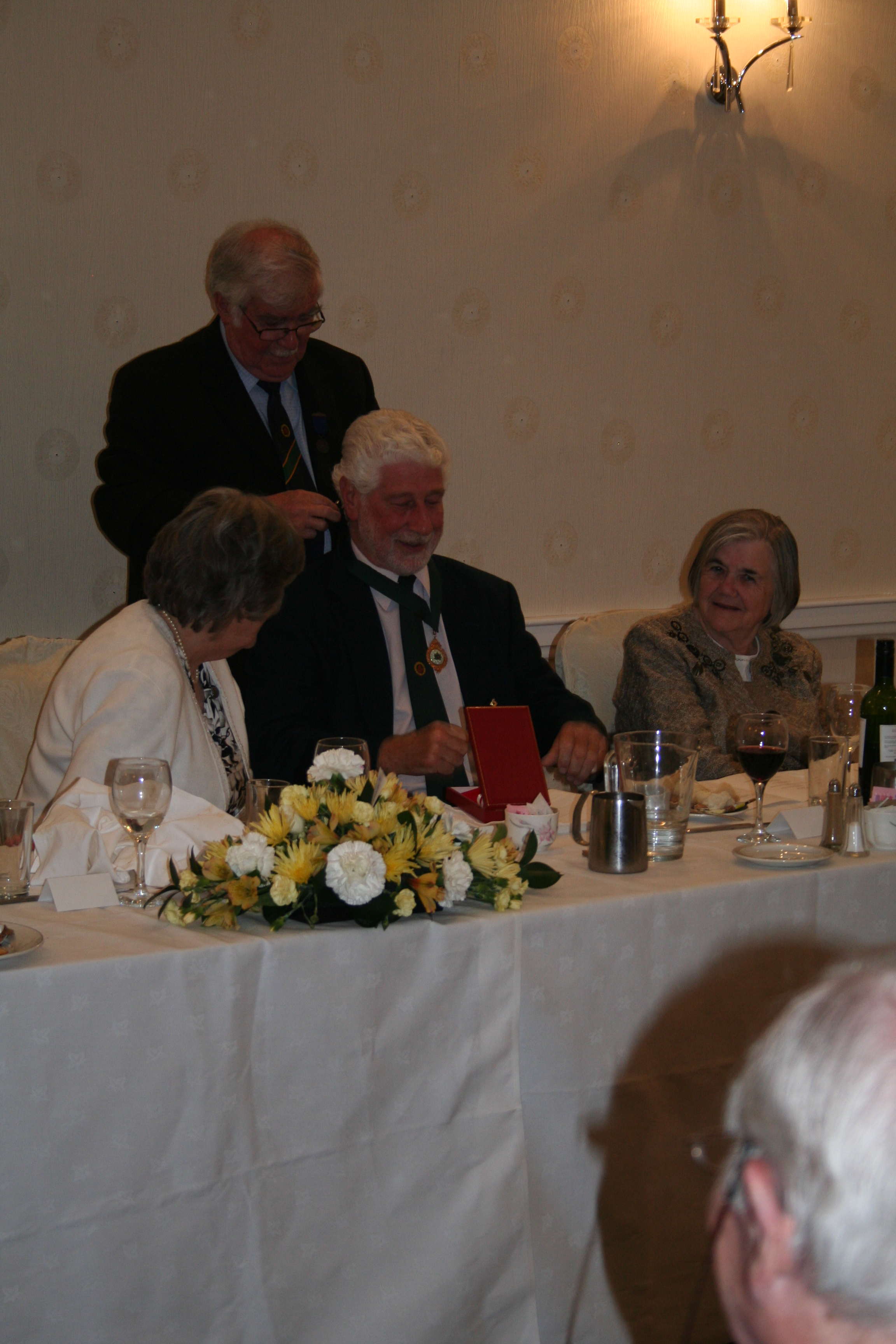 Richard Thompson wins the Henderson Quaich and Colin Banfield places the chain of office on our new President, Peter Motson.
The Falkirk Wheel - venue for one of our trips out, and proof that the sun does almost always shine in Scotland (even on a week when England was enjoying yet another flood!)
RETURN TO THE CONVENTION ARCHIVE PAGE