The 2002 Convention was held in Dumfries, the President was John Hillson.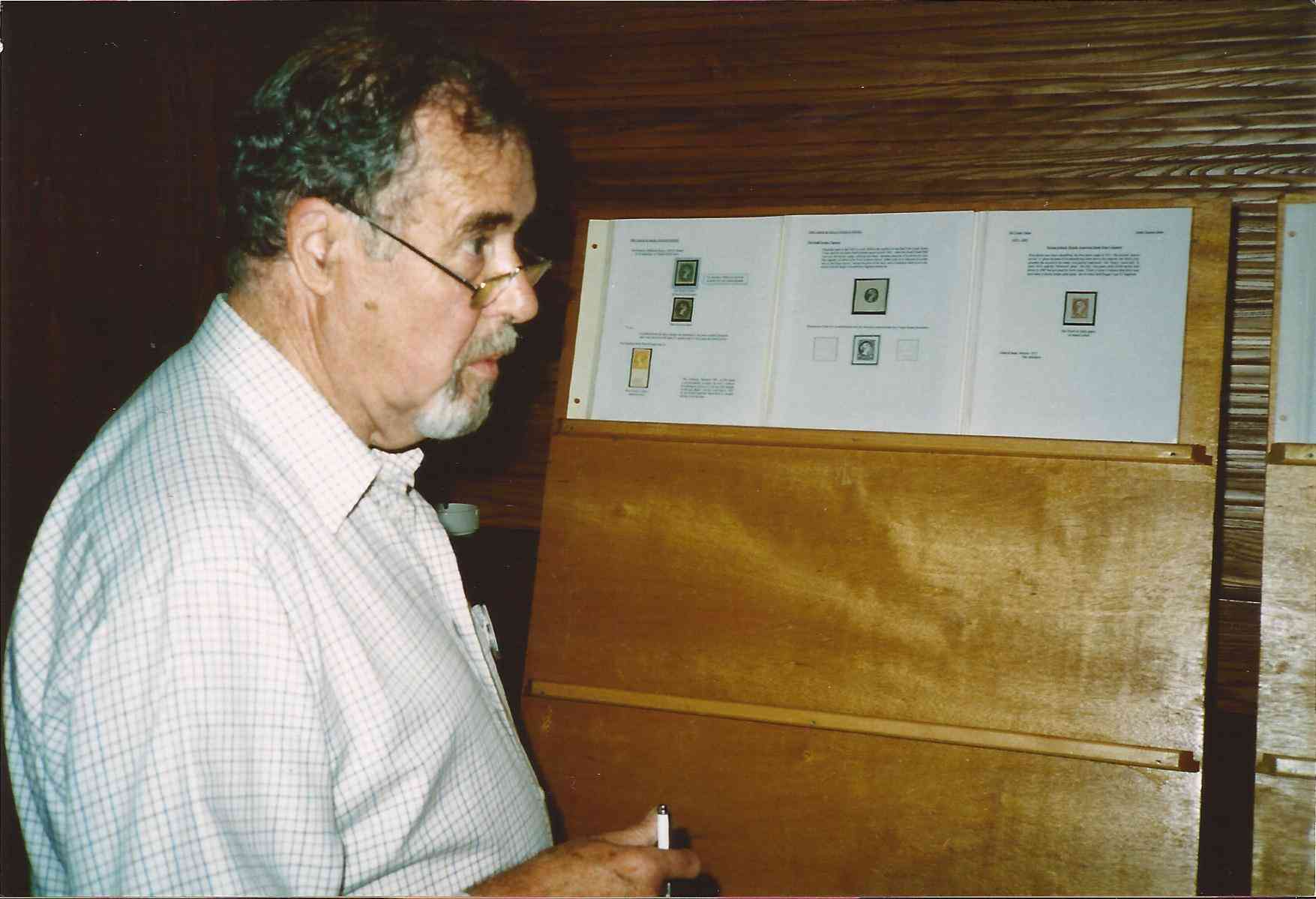 President, John Hillson with some apparently defective (missing perforations) Small Queens.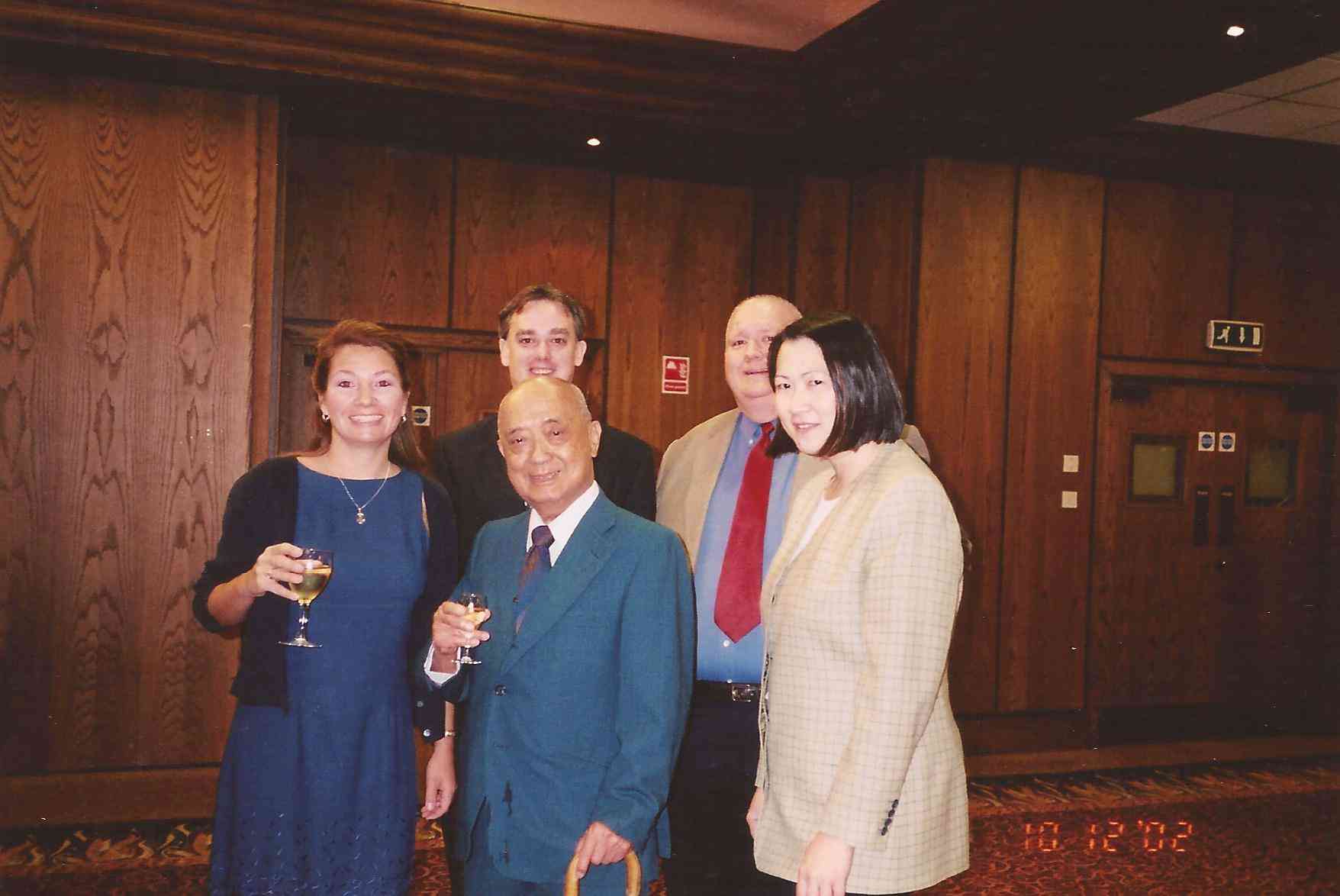 The Yellow Peril and his gang, from left to right: Julia Nielson, Rob Lunn, Stan Lum (front), Leigh Hogg and Susan So.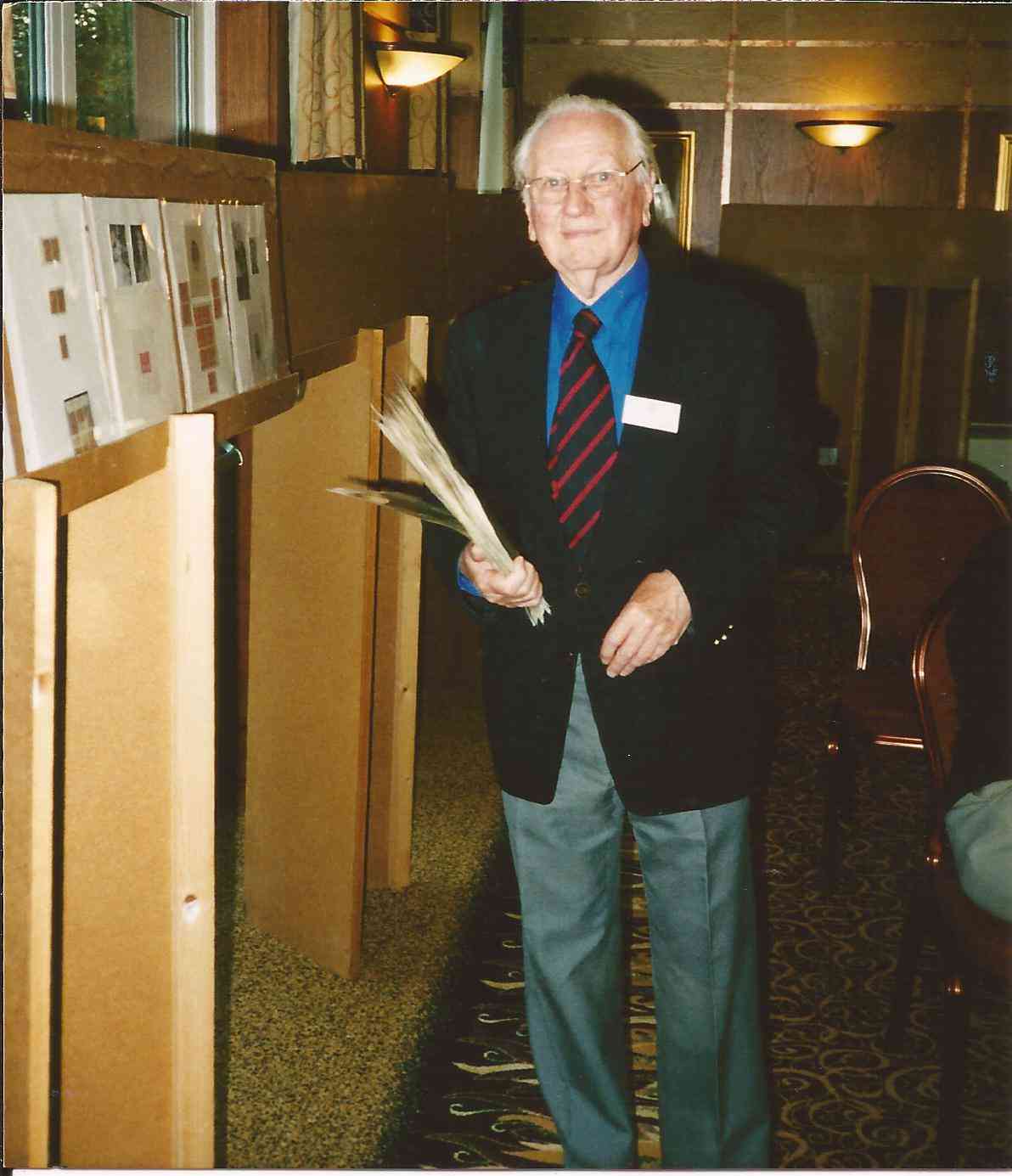 John Wilson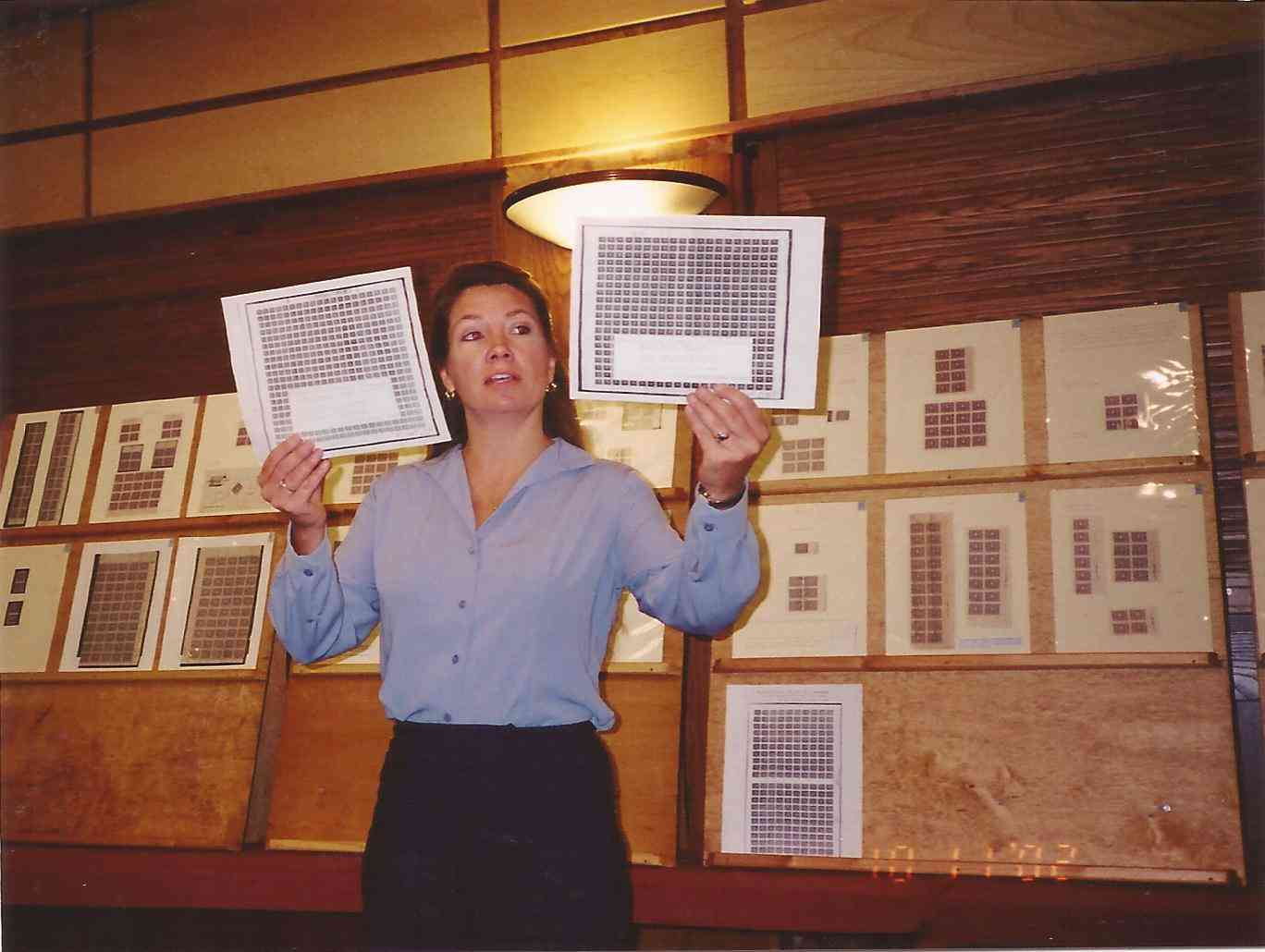 Julia Nielson shows where all those postage dues ended up.....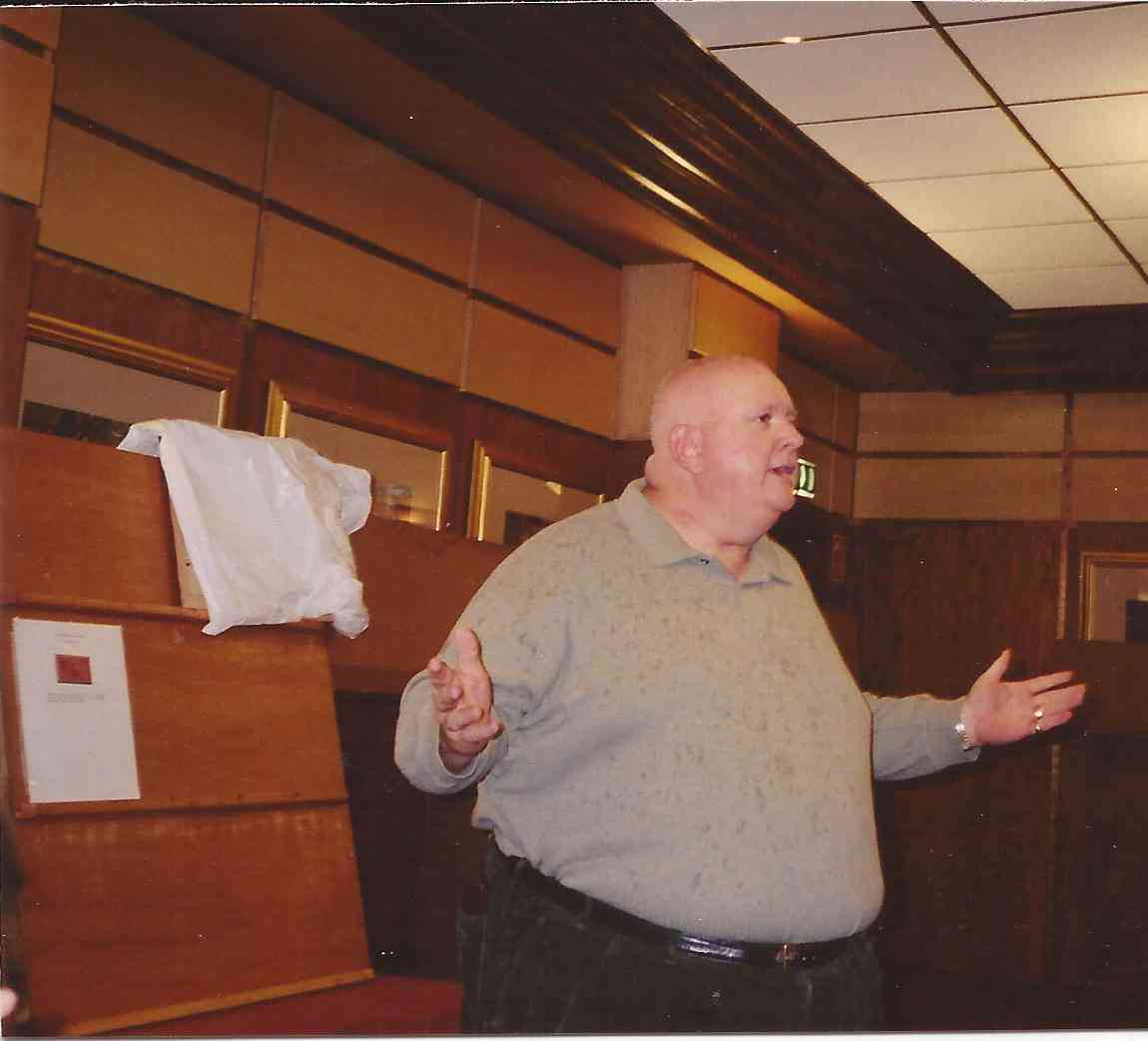 'OK so the one stamp on the page looks quite big' ...... but Leigh Hogg explains that 'the one that got away was simply enormous' ....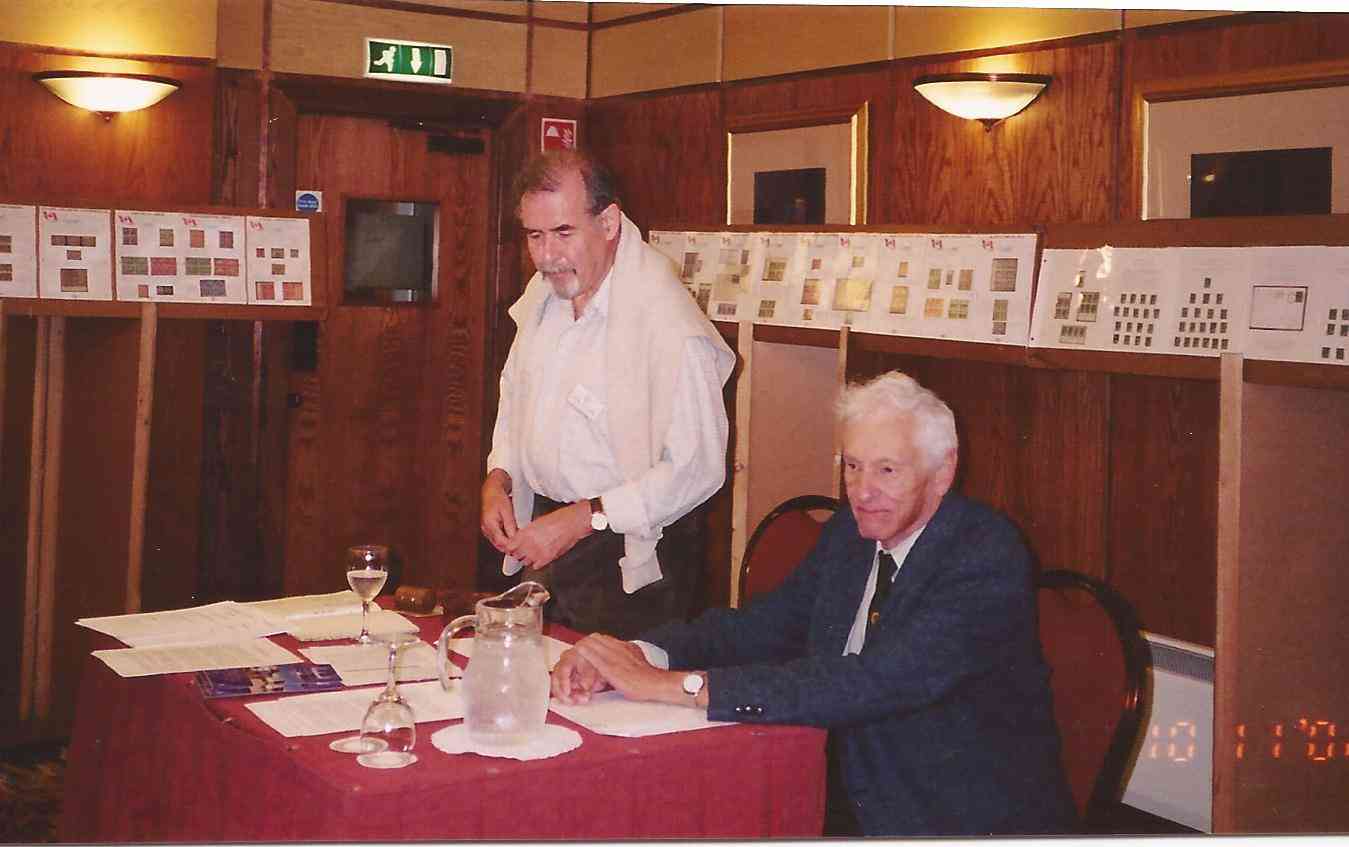 John Hillson and Bill Topping provide the judges critique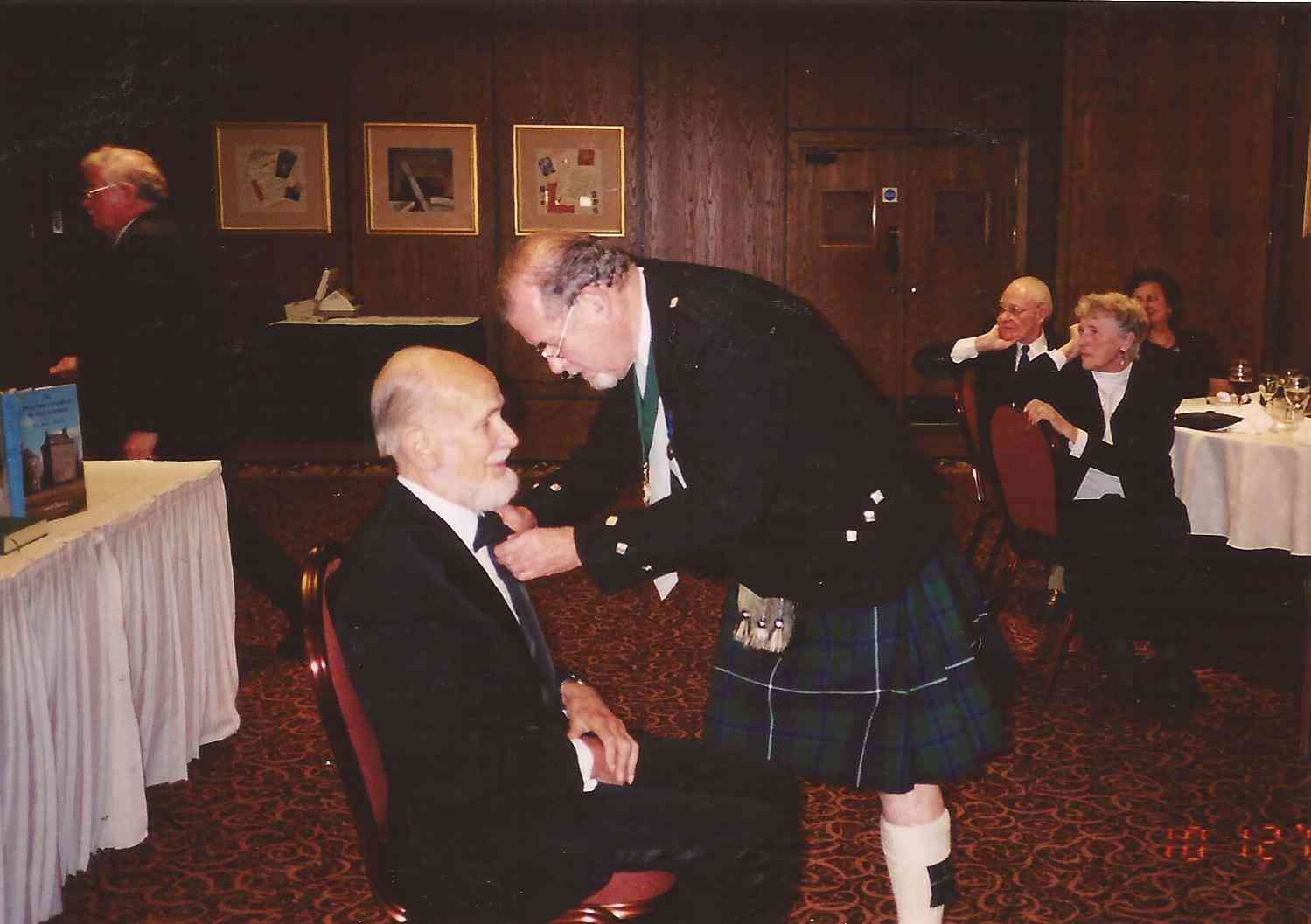 John Hillson welcomes new Fellow, Dr John Gatecliff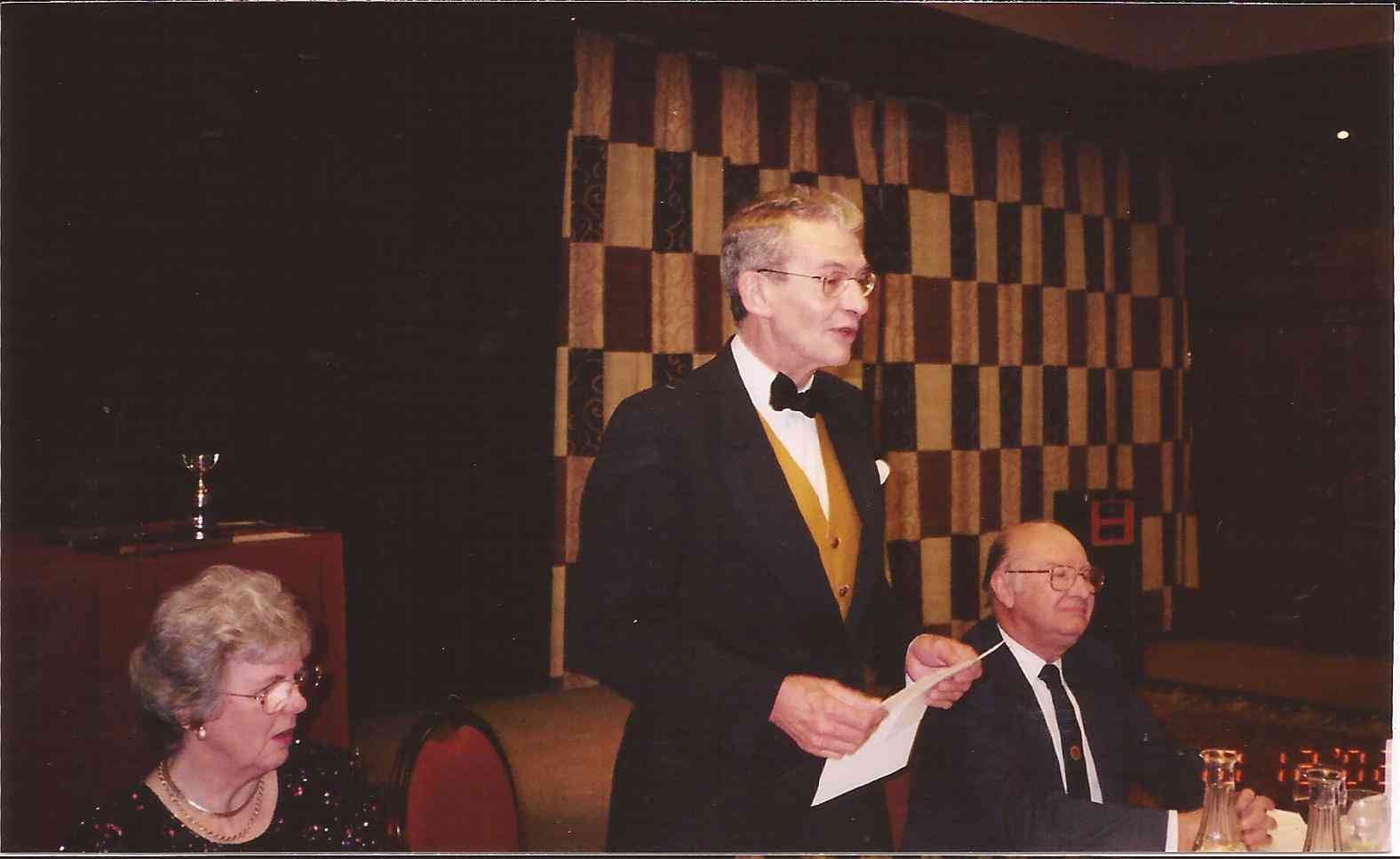 Guest of Honour Bruce Irvine proposes a toast to the Society........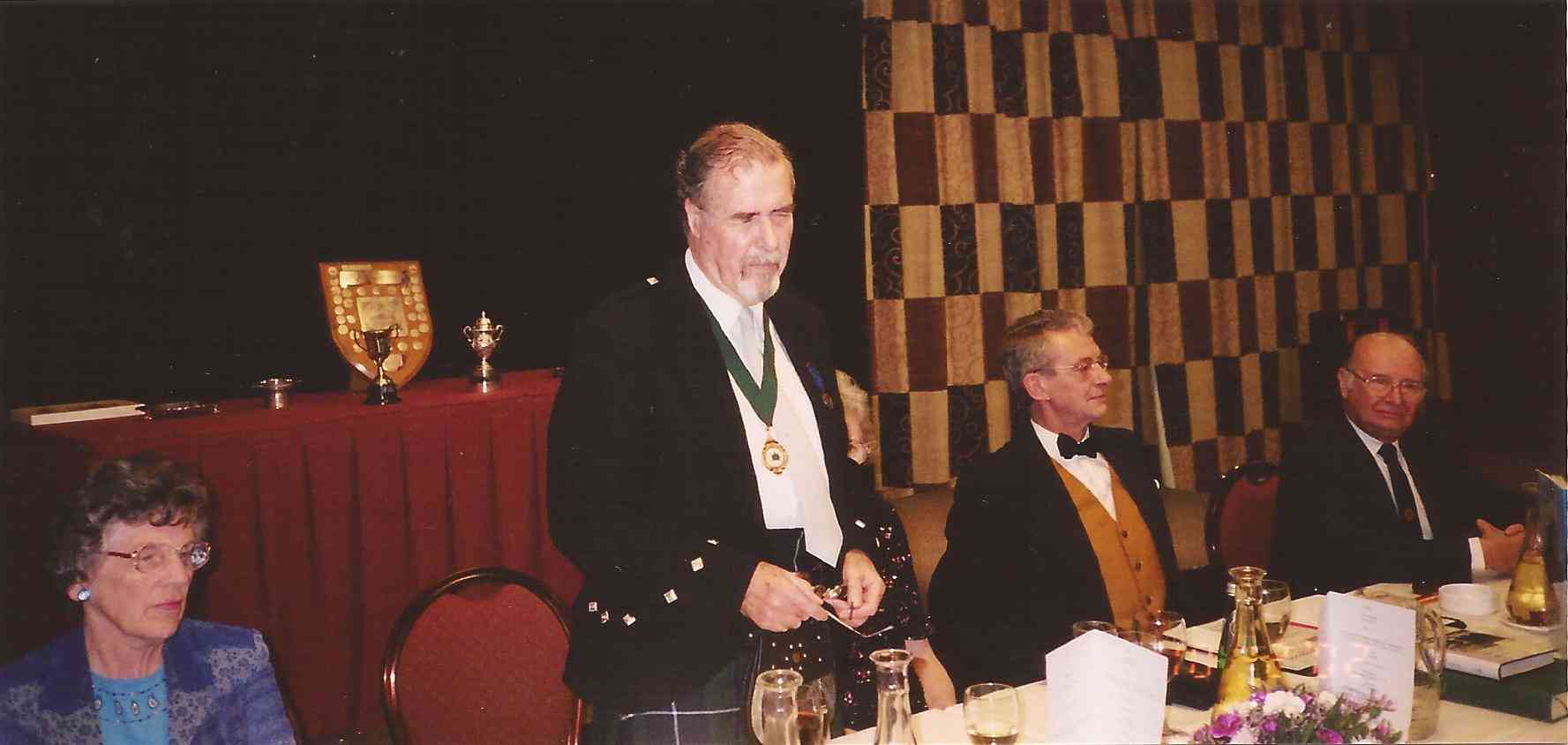 .... and President, John Hillson replies.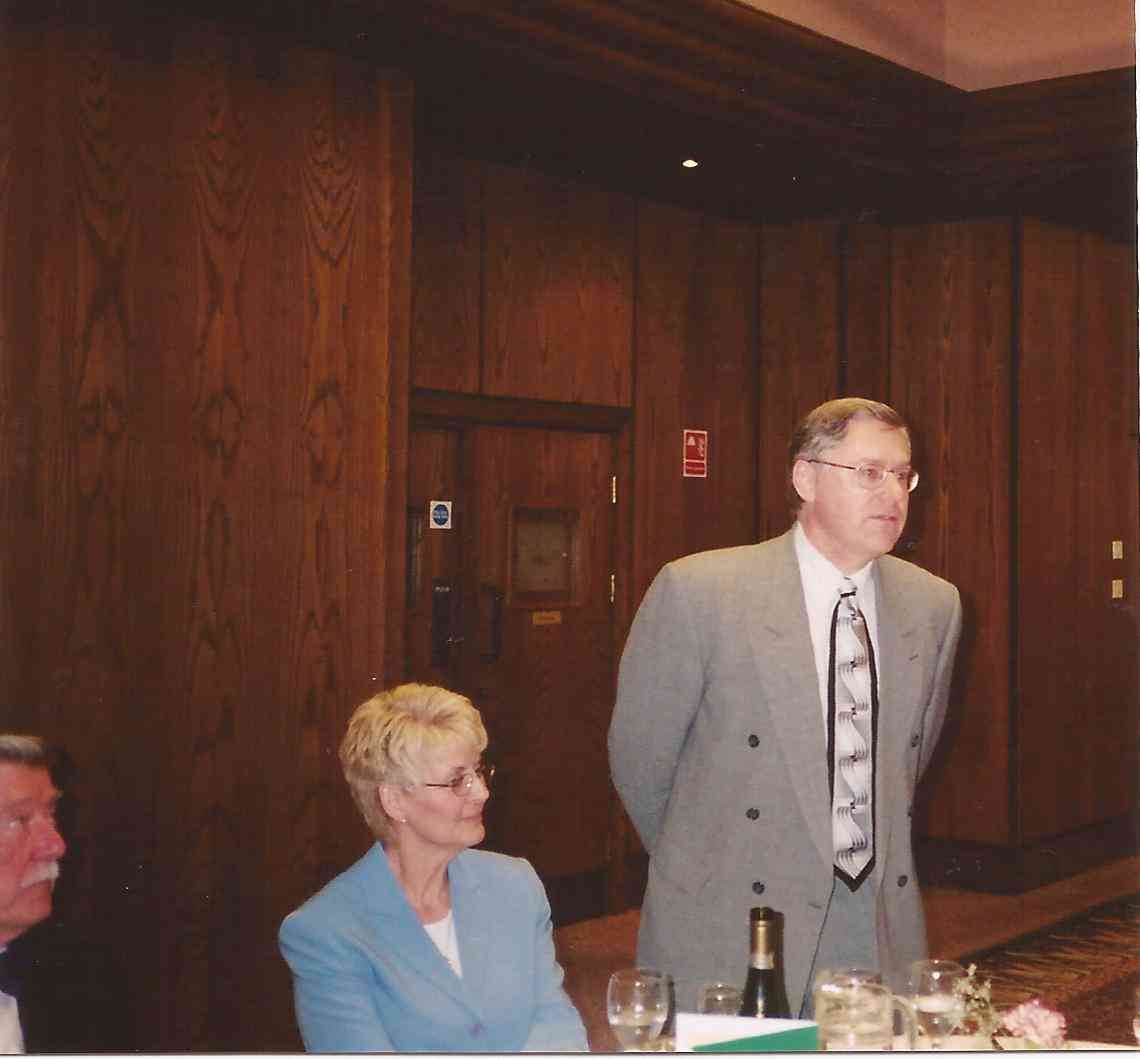 John Jamieson says a few words on behalf of the overseas members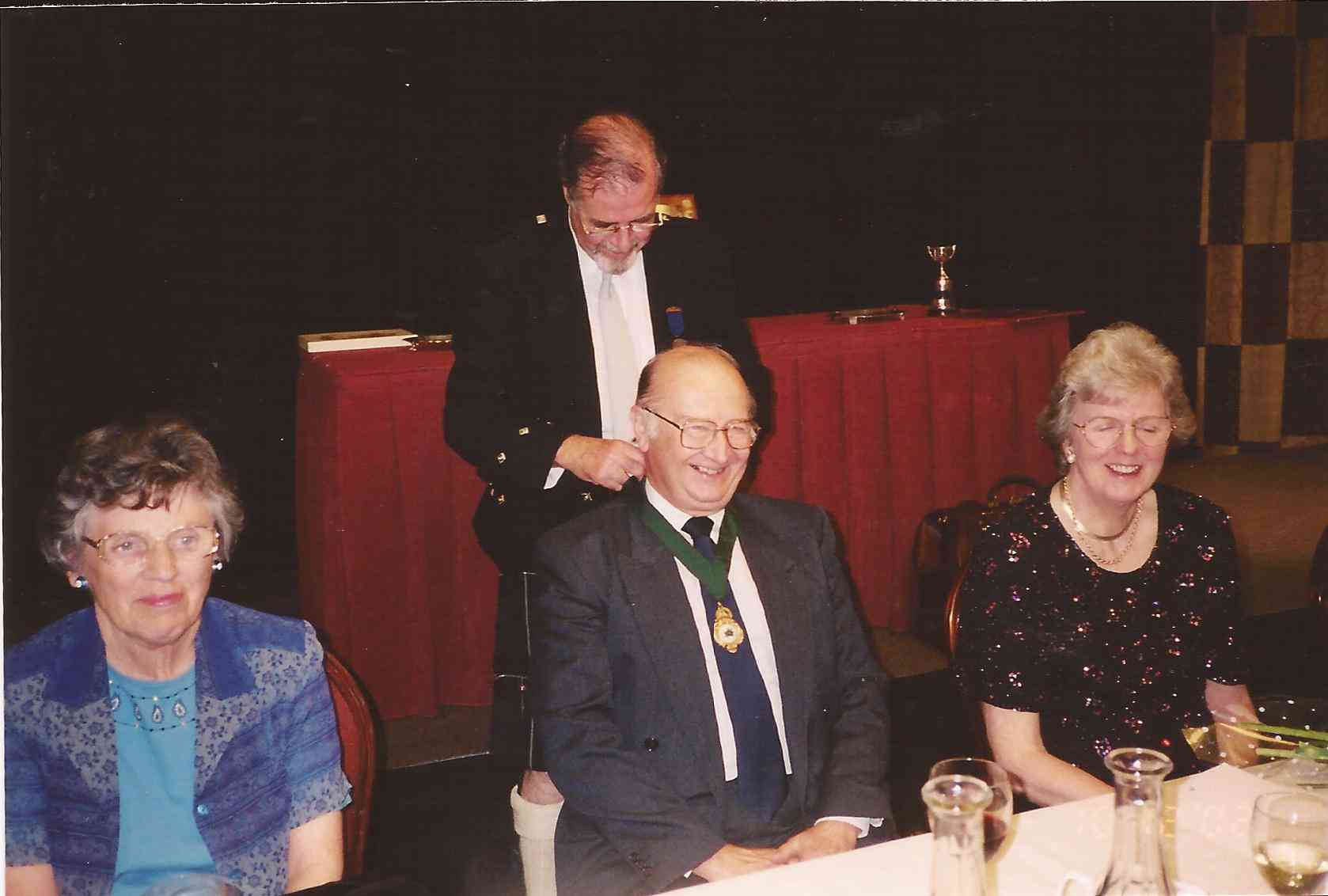 Colin Lewis receives for the Presidents badge for the coming year flanked by wife Wendy (left) and Christine Hillson.
RETURN TO THE CONVENTION ARCHIVE PAGE