The 1990 Convention was held at Chesterfield with Geoff Manton as President.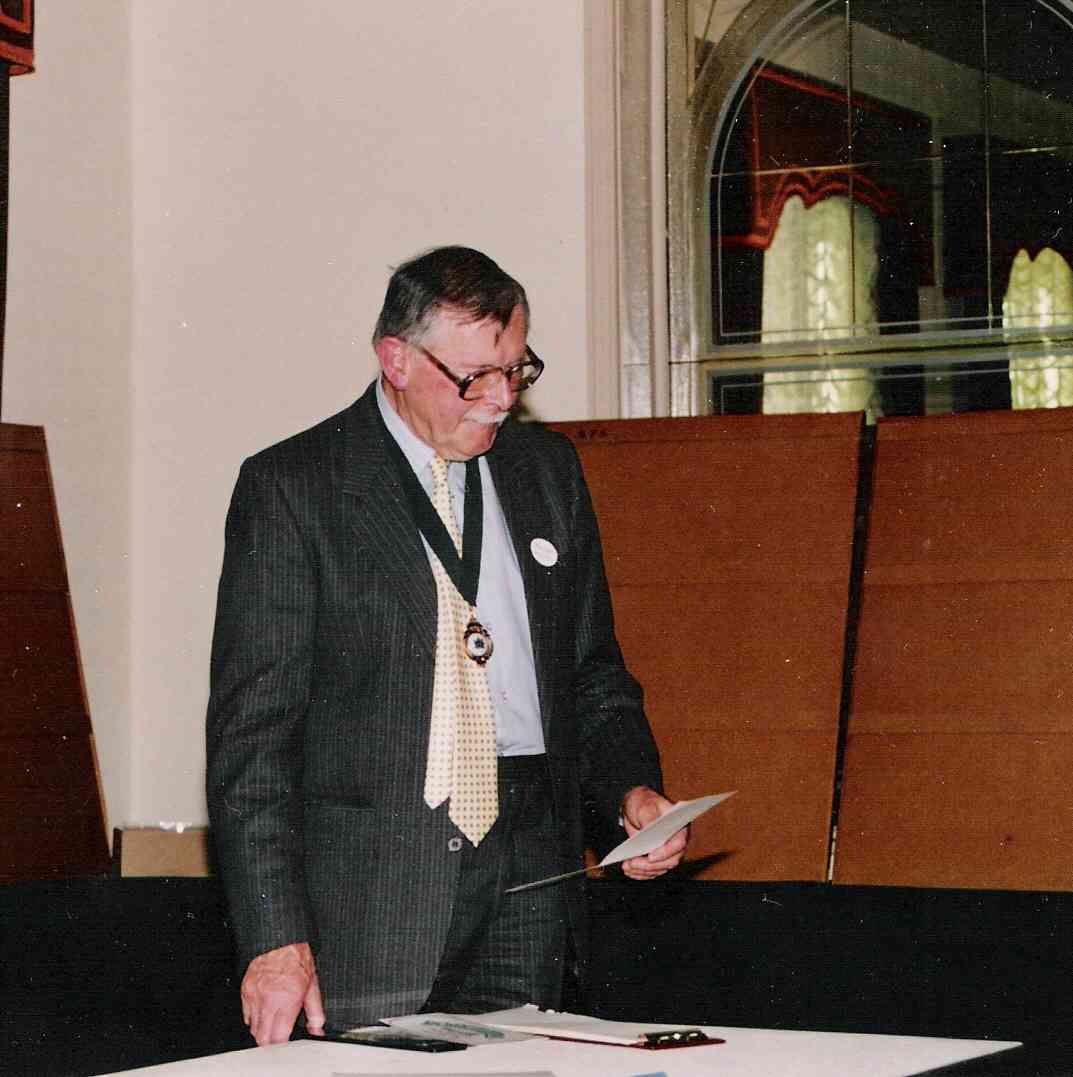 The President - Geoff Manton sets the ball rolling.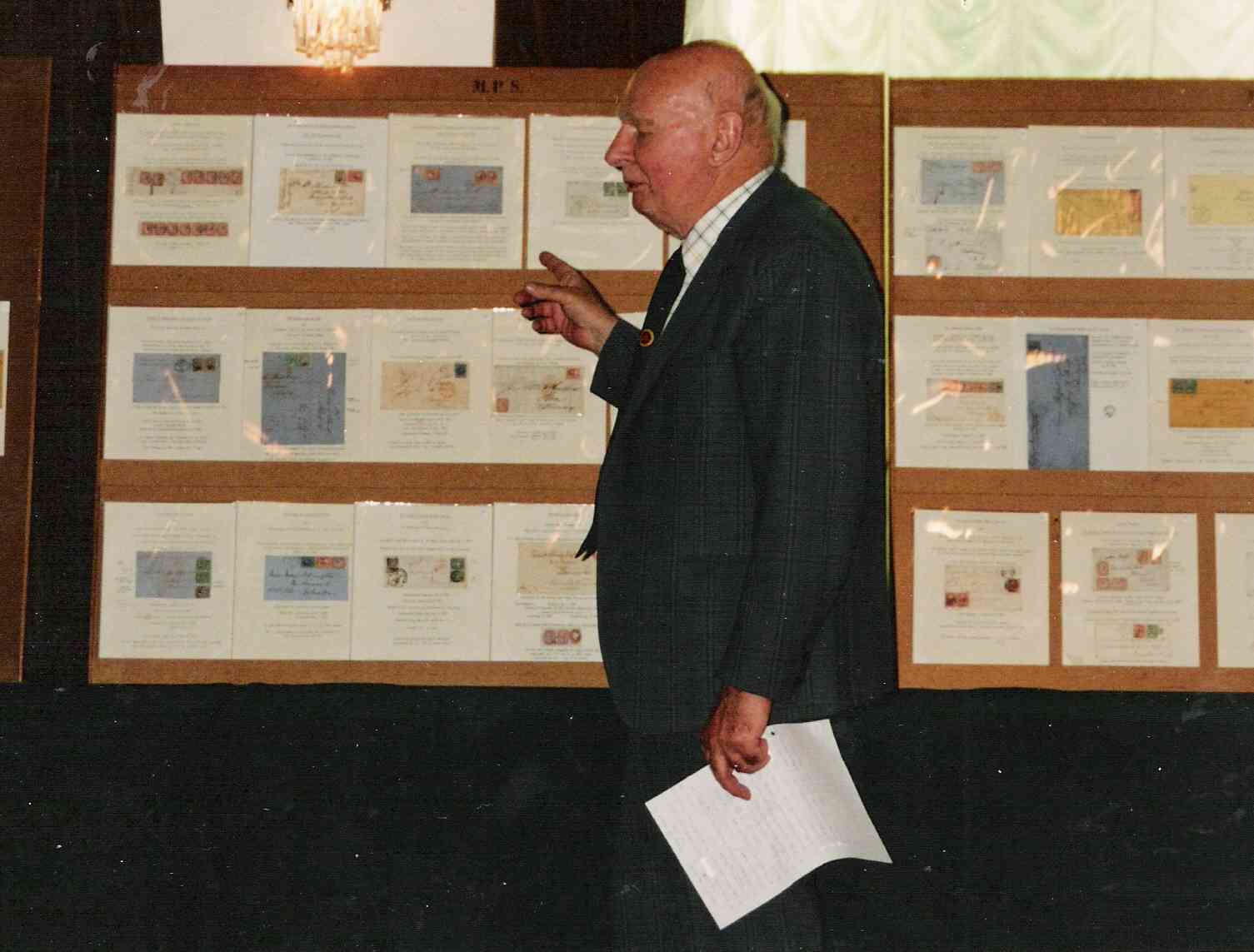 Geoffrey Whitworth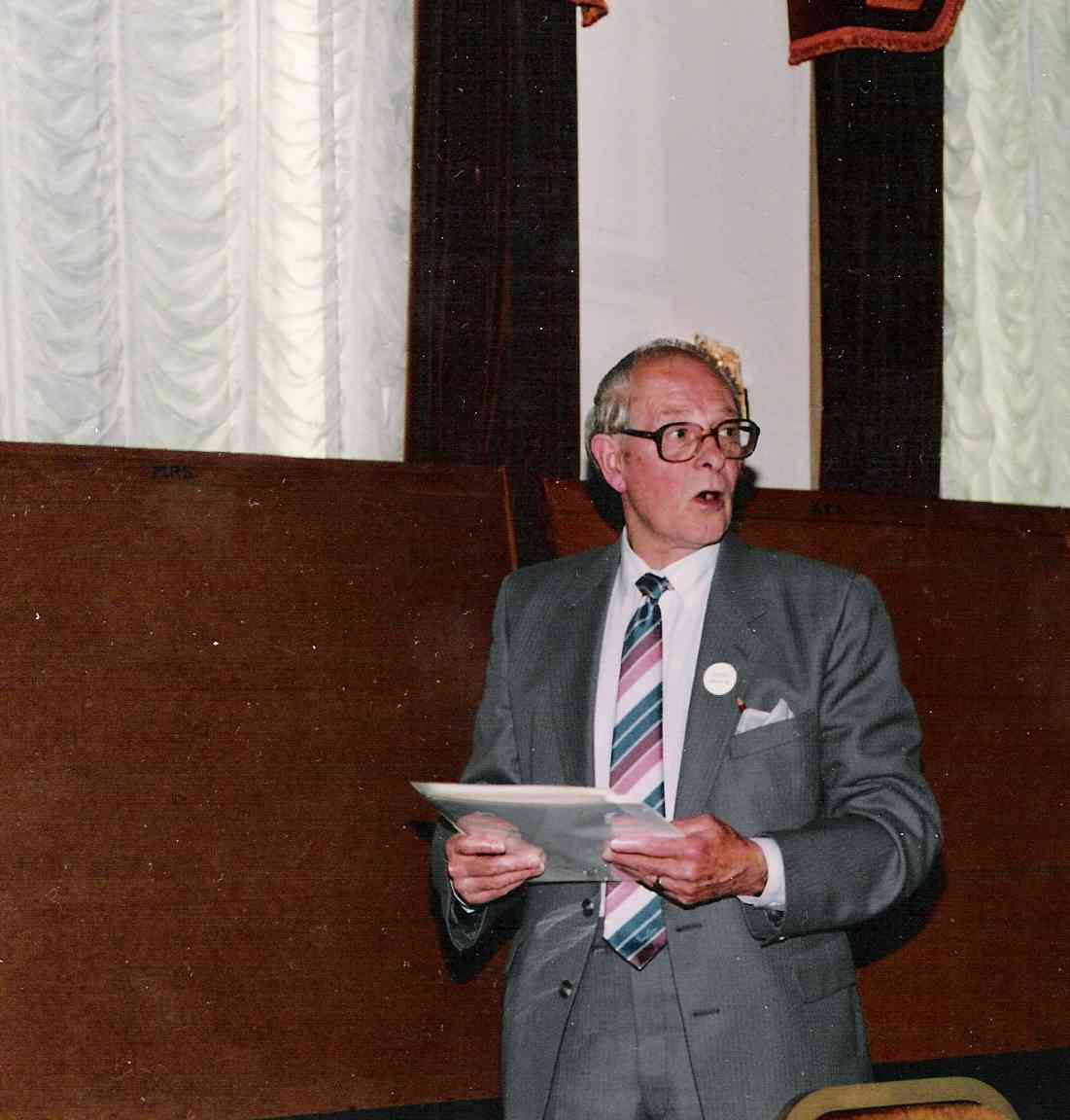 Sandy Mackie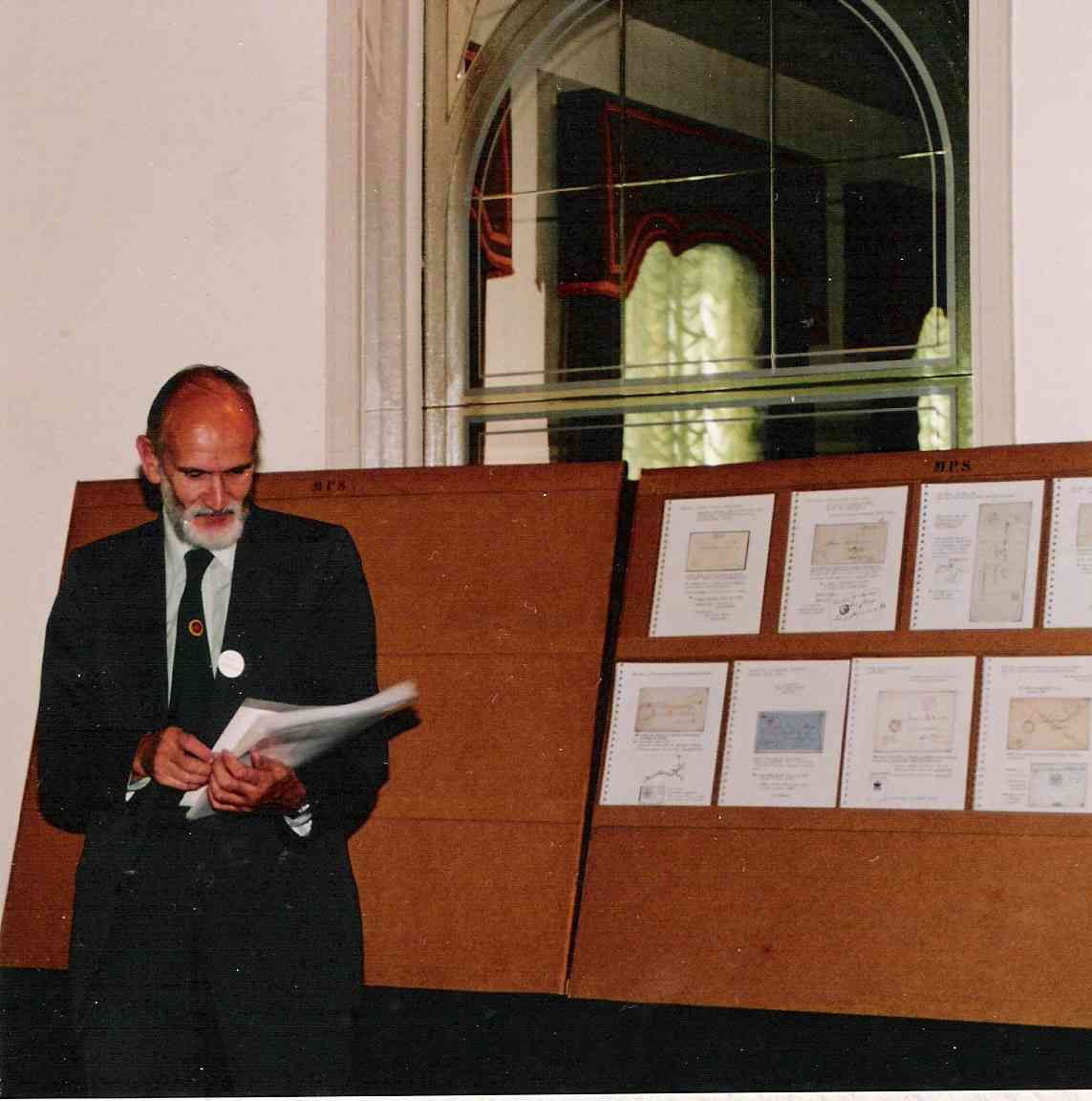 Dr. John Gatecliff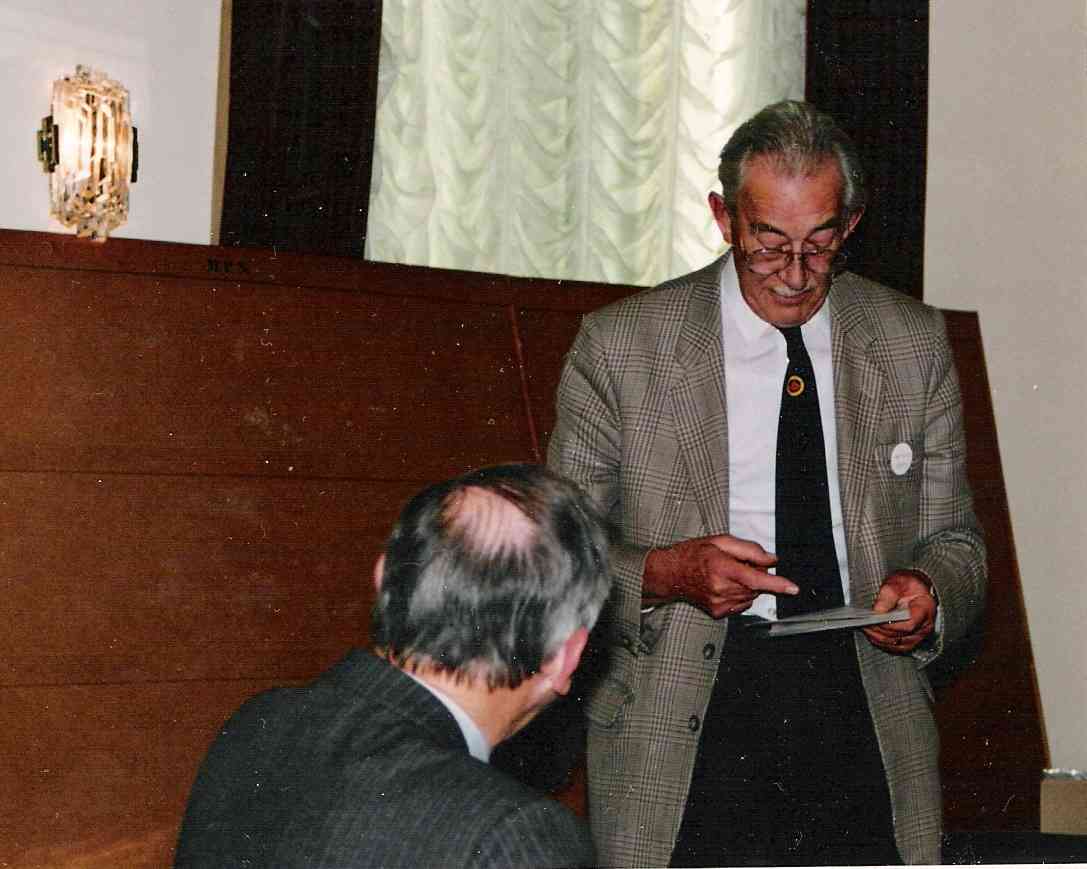 Mike Perry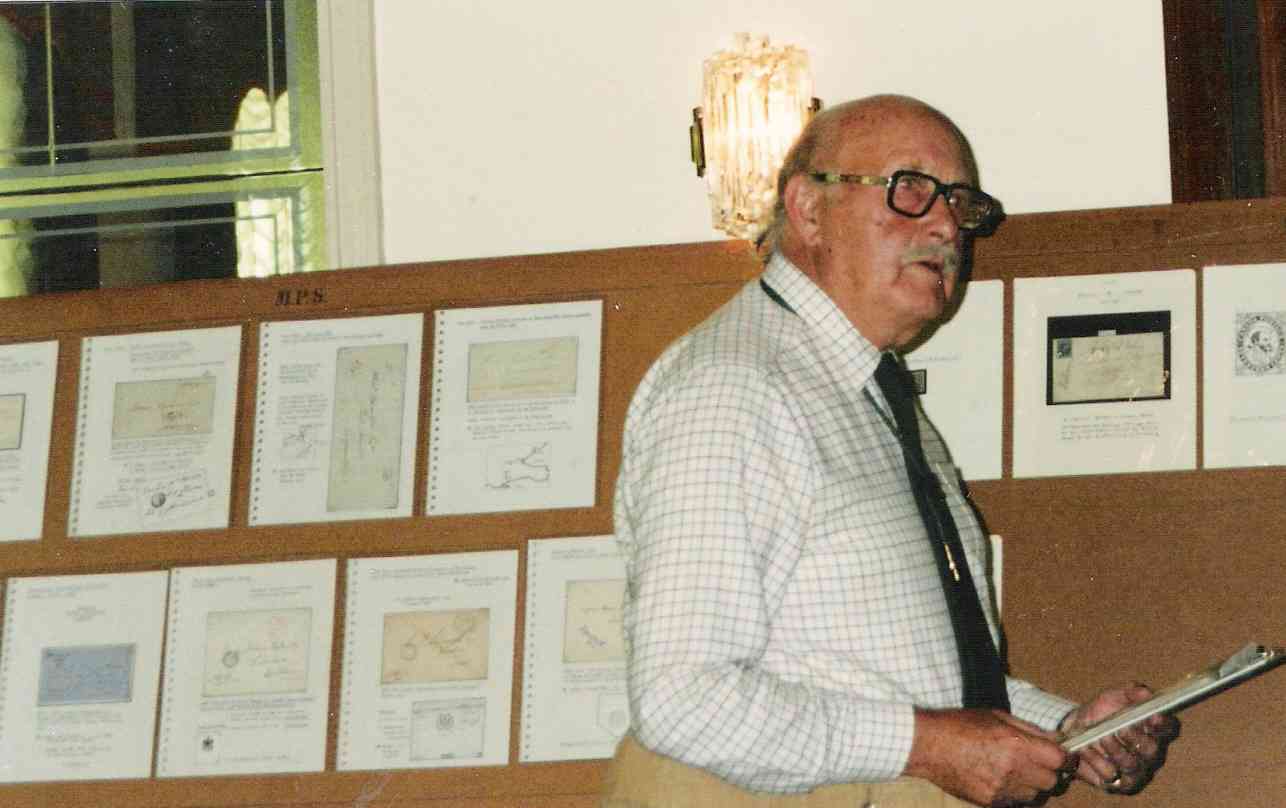 Alan Judd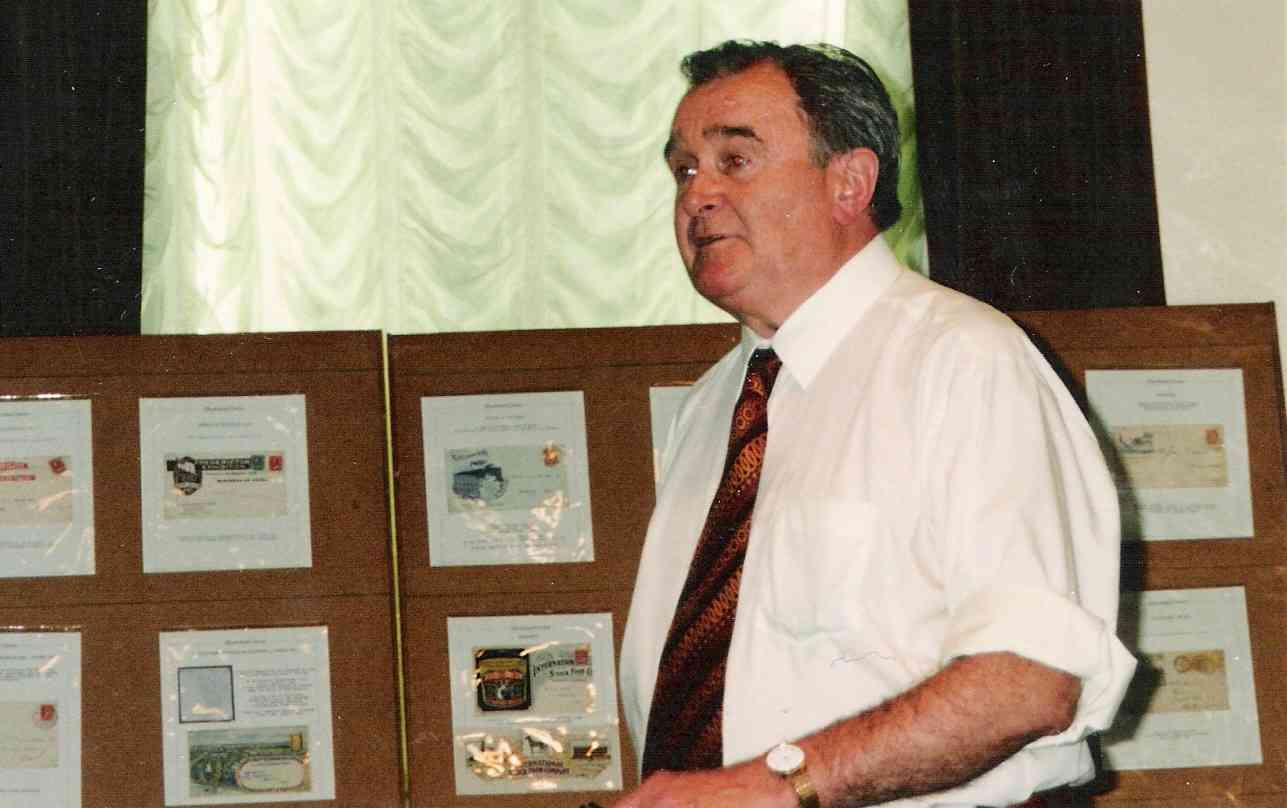 John Hannah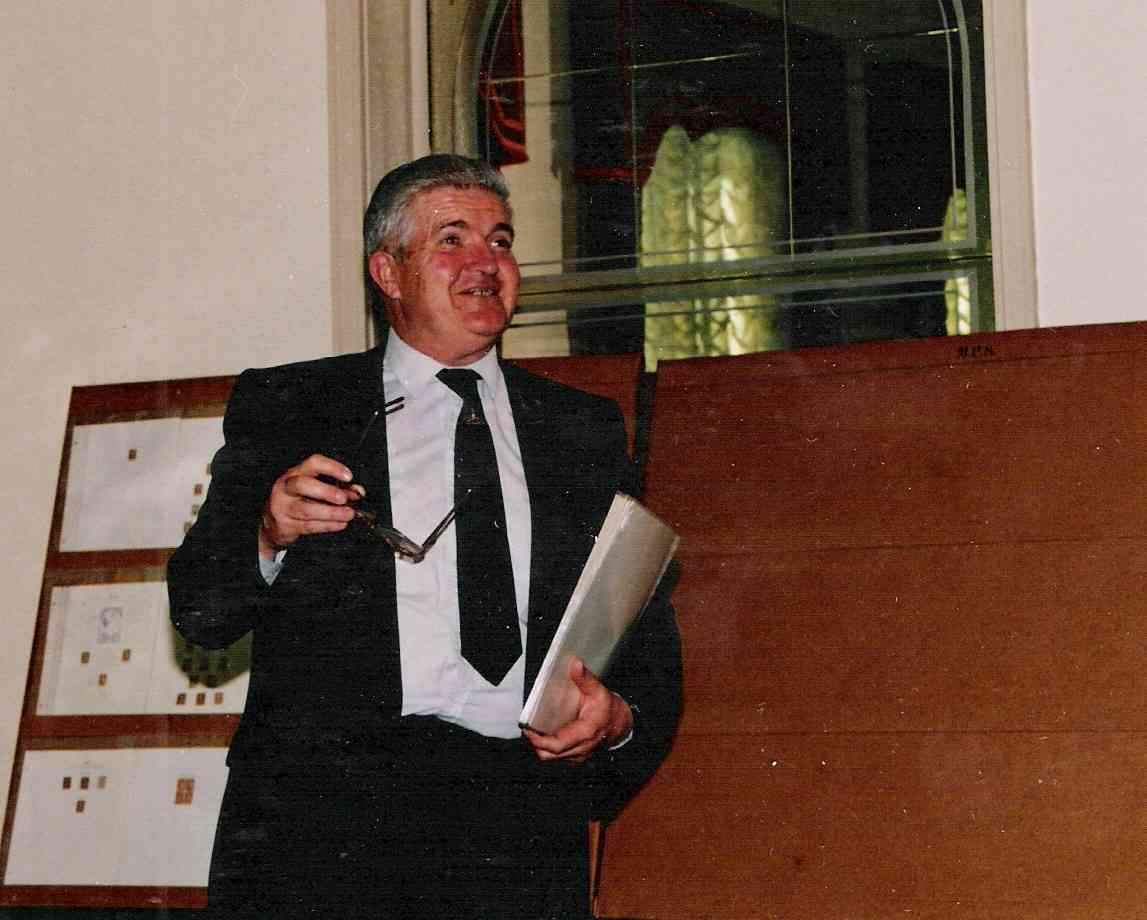 John Wannerton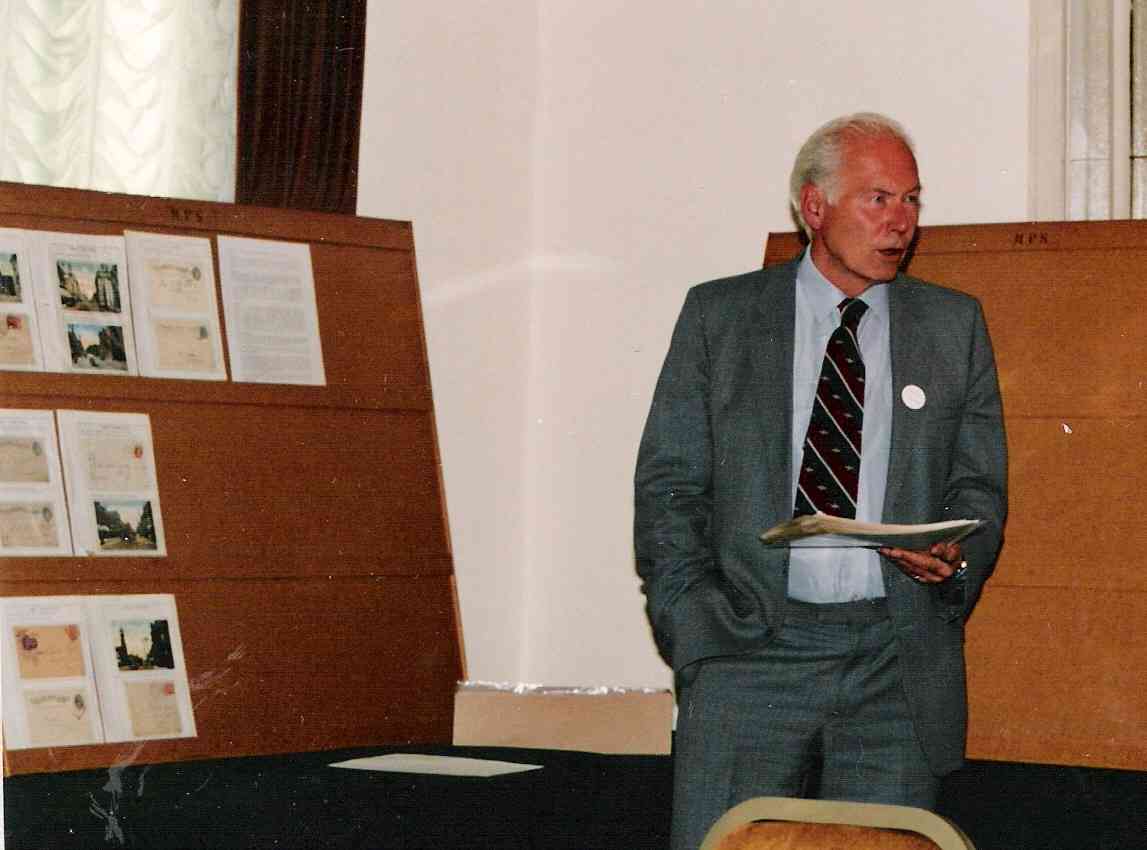 Dr. Alan Salmon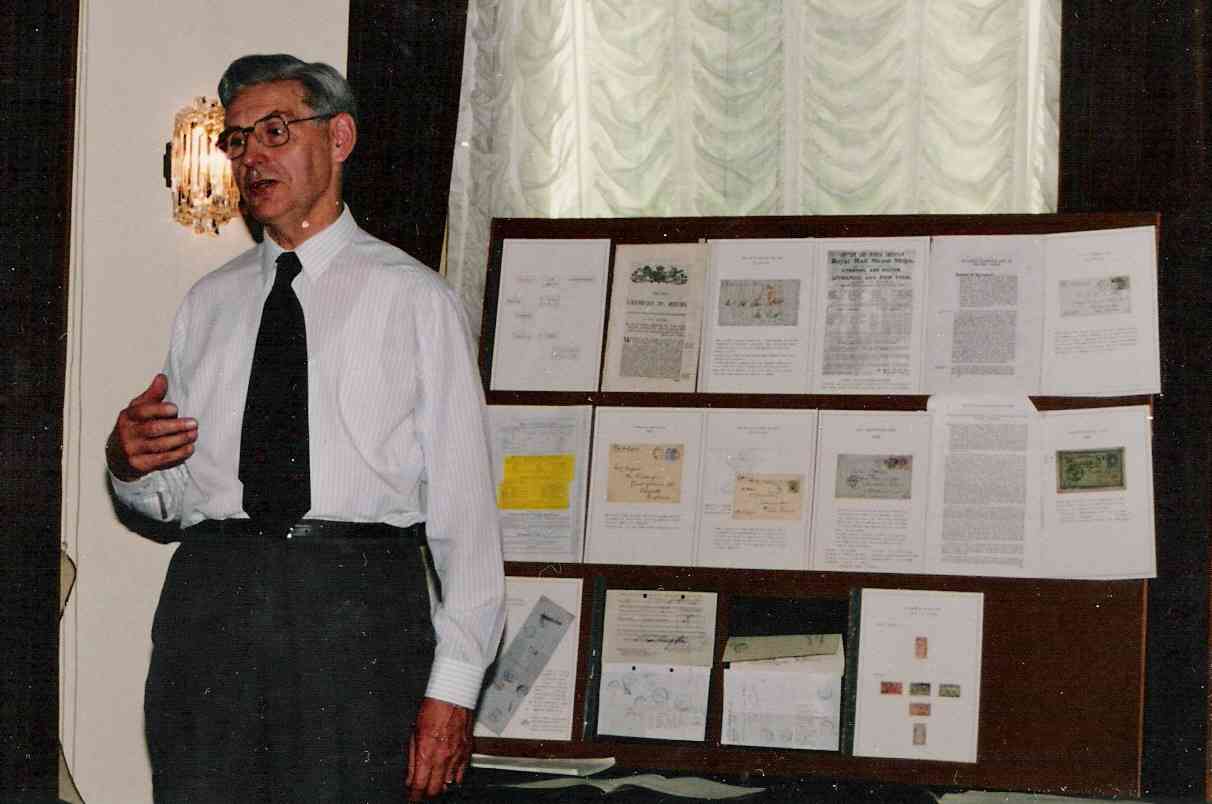 'Mac' McConnell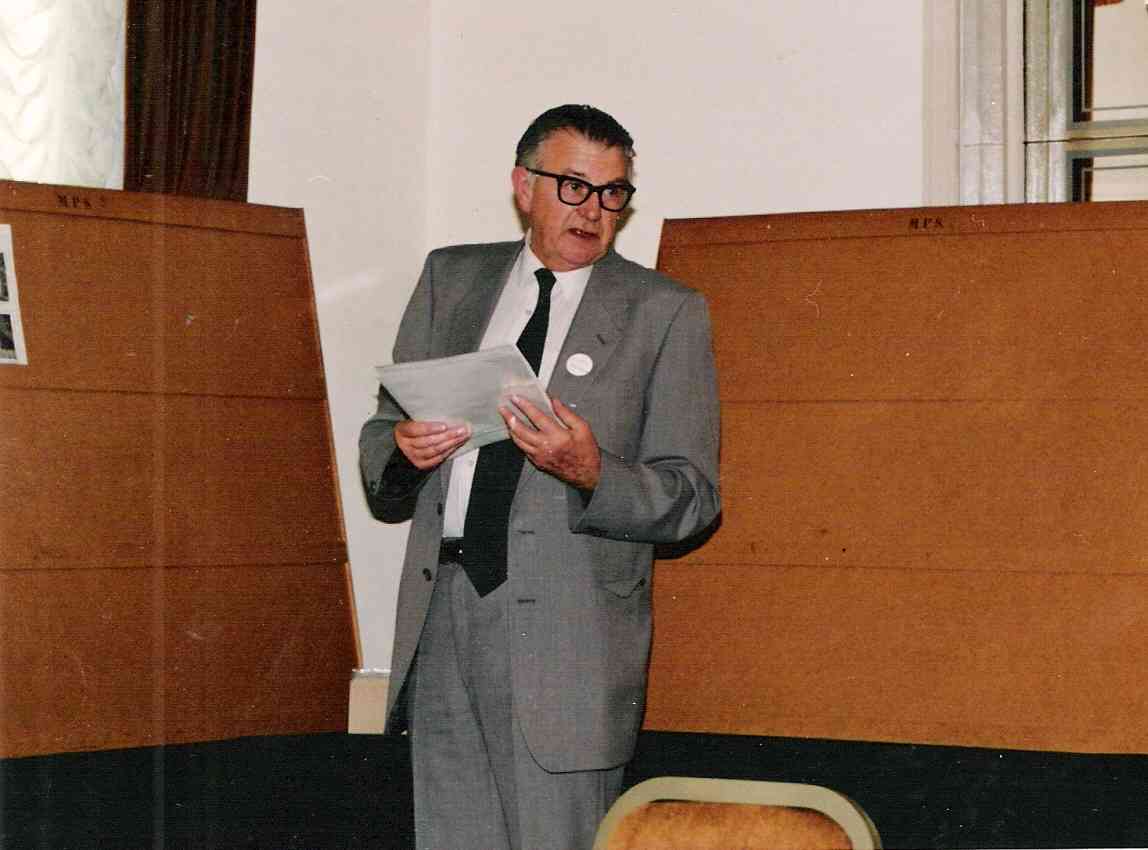 Dr. Charles Hollingsworth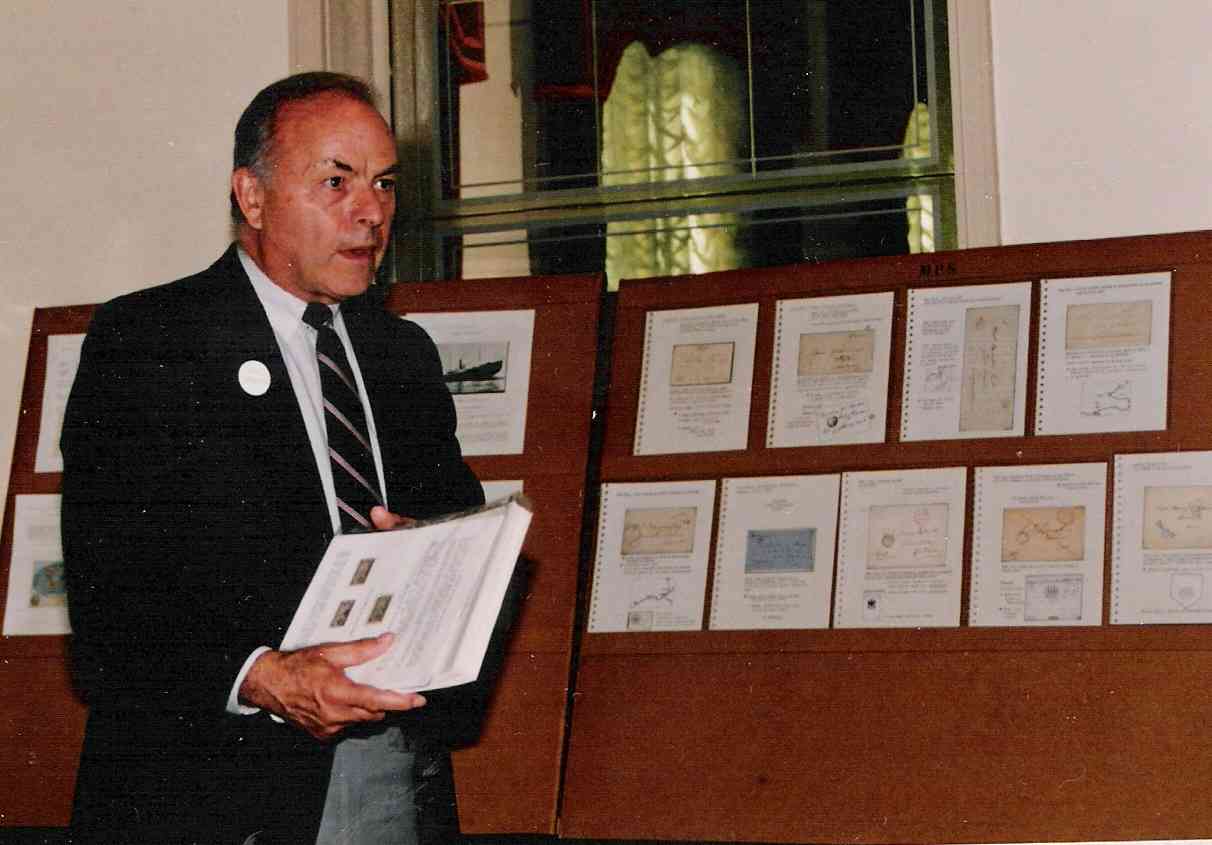 Jim Brown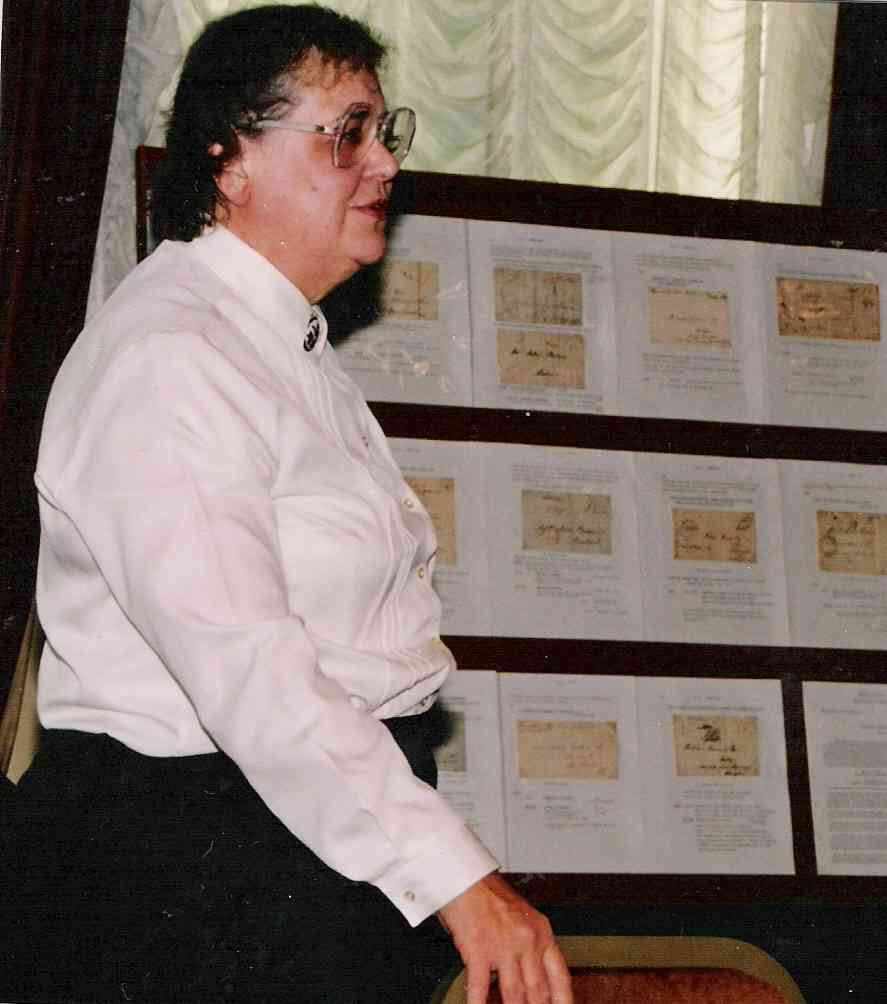 Dr. Dorothy Sanderson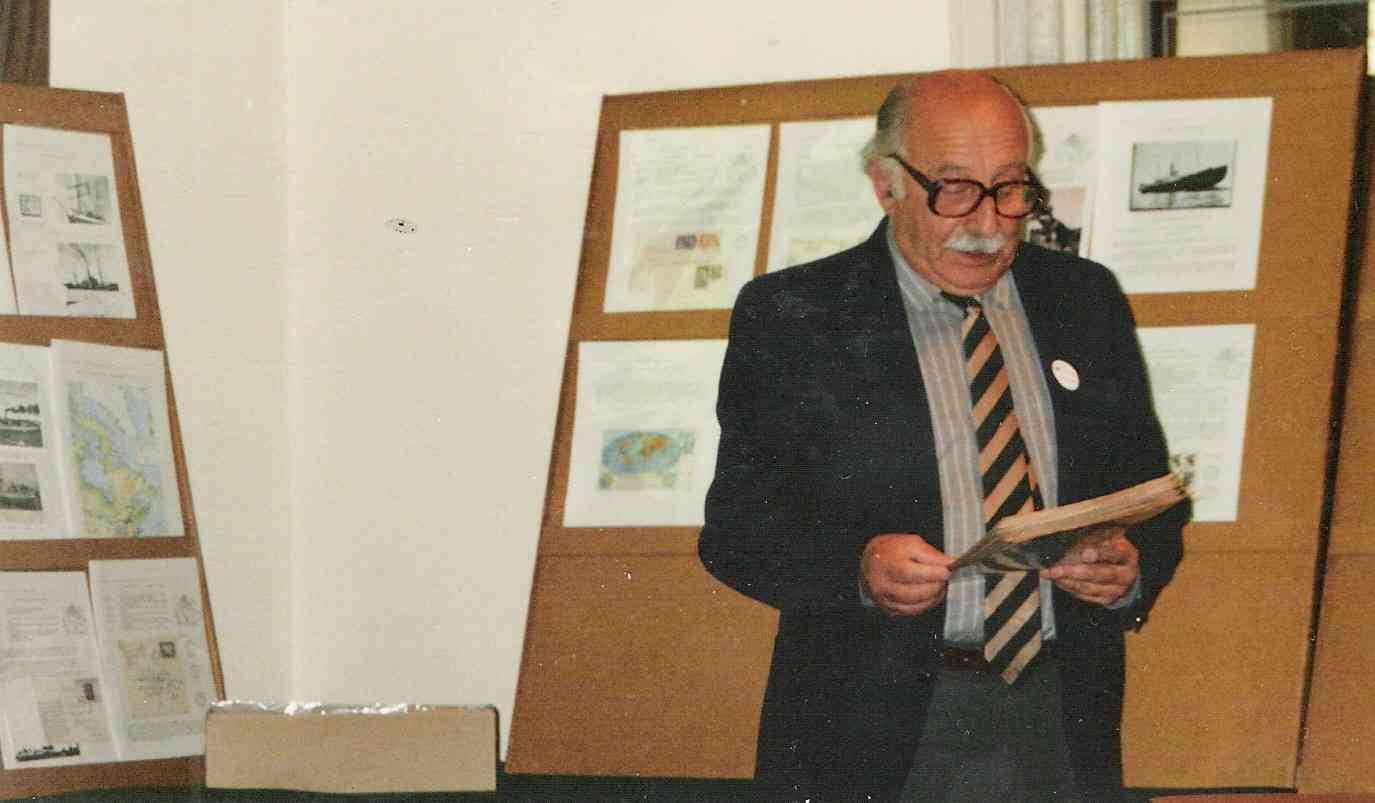 George Bellack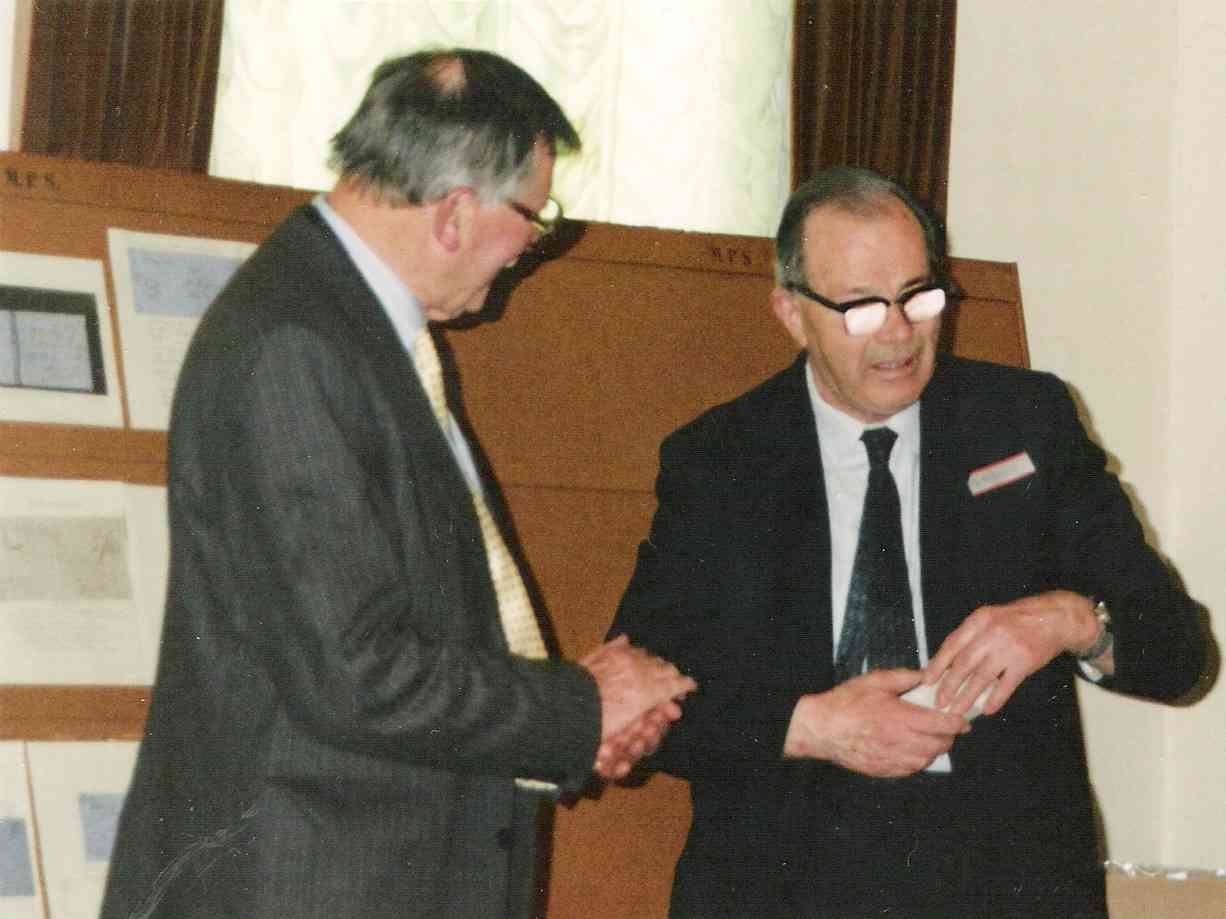 Geoff Manton and Will Collie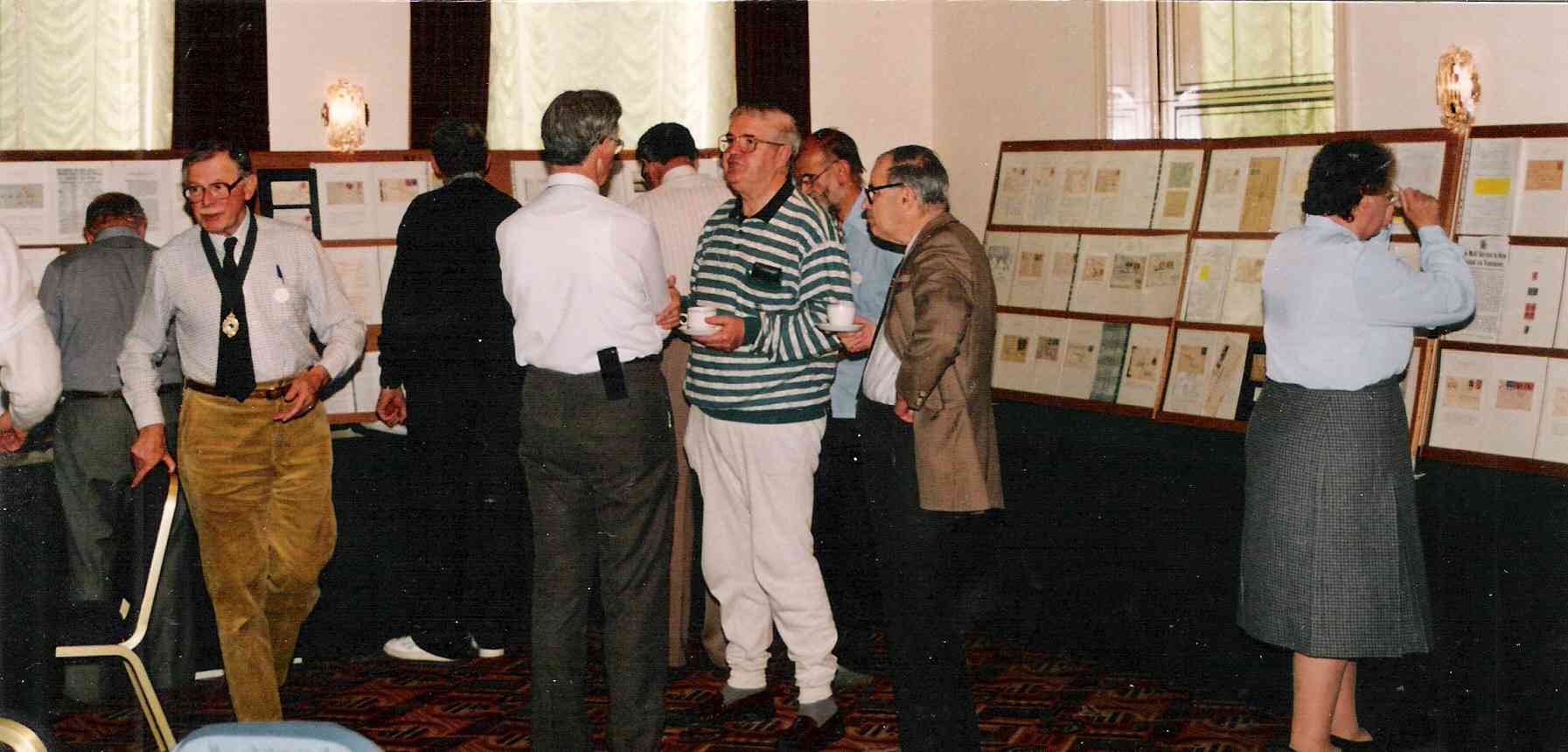 Time for coffee and viewing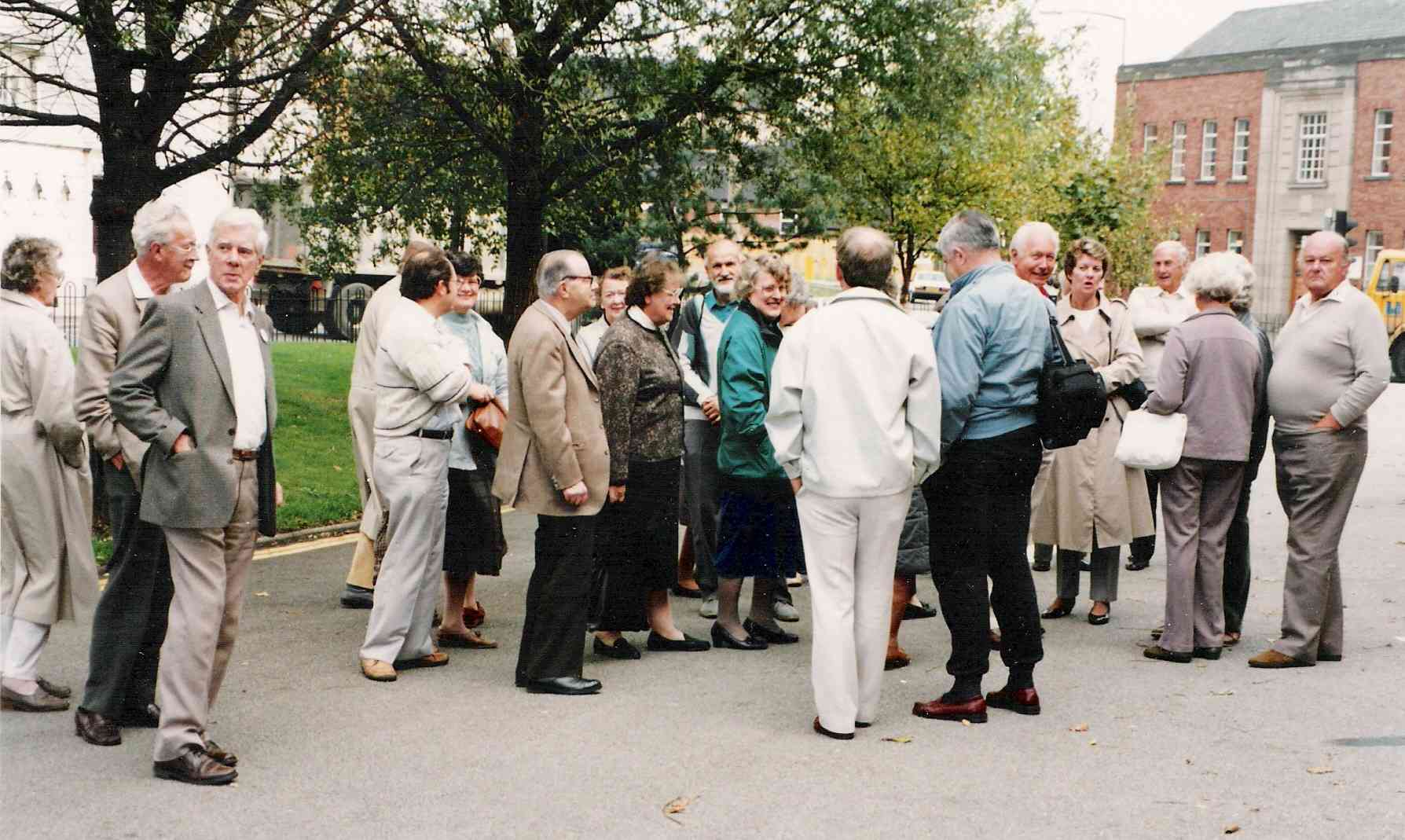 Waiting at the Bass Brewery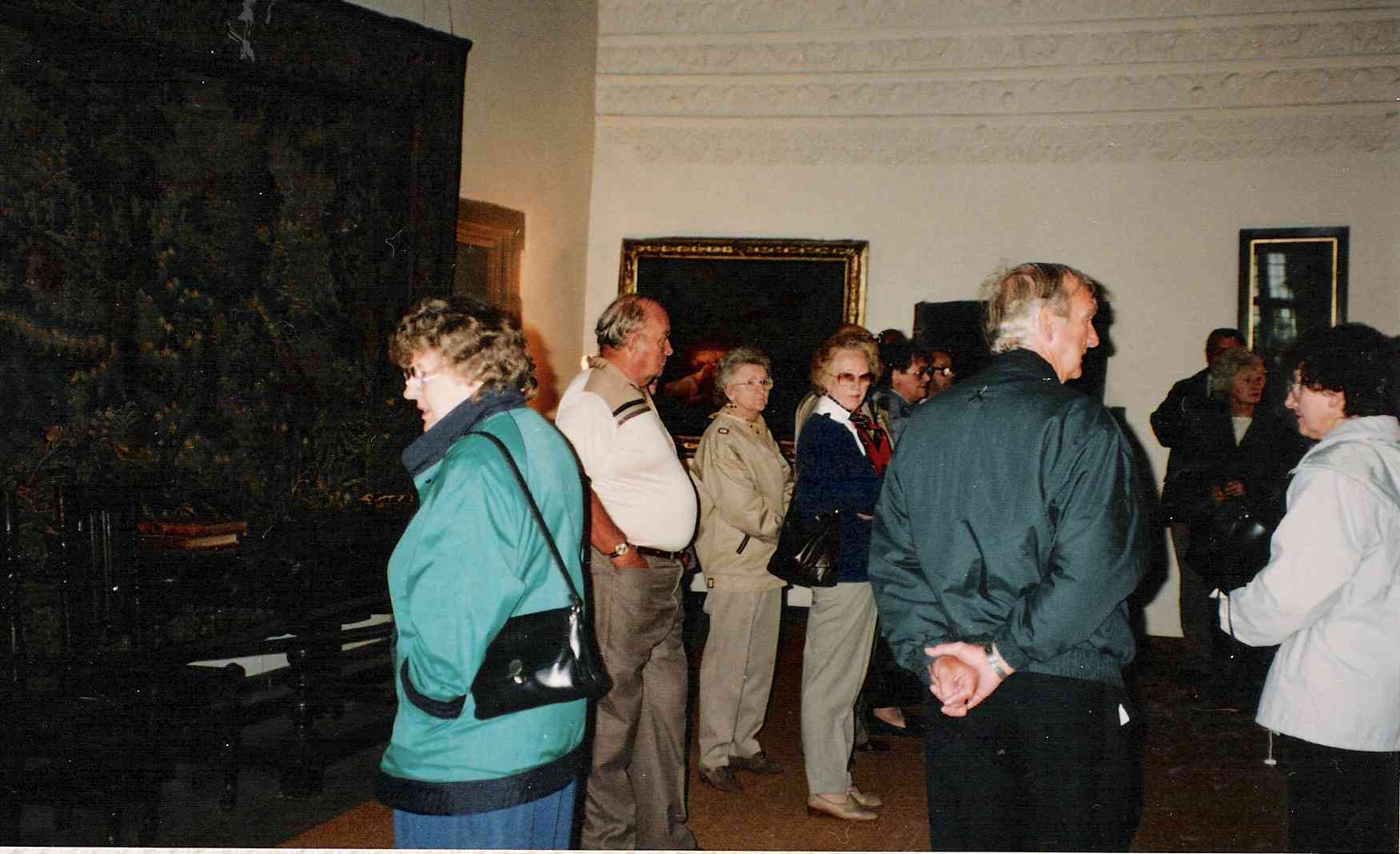 Admiring the splendour of Haddon Hall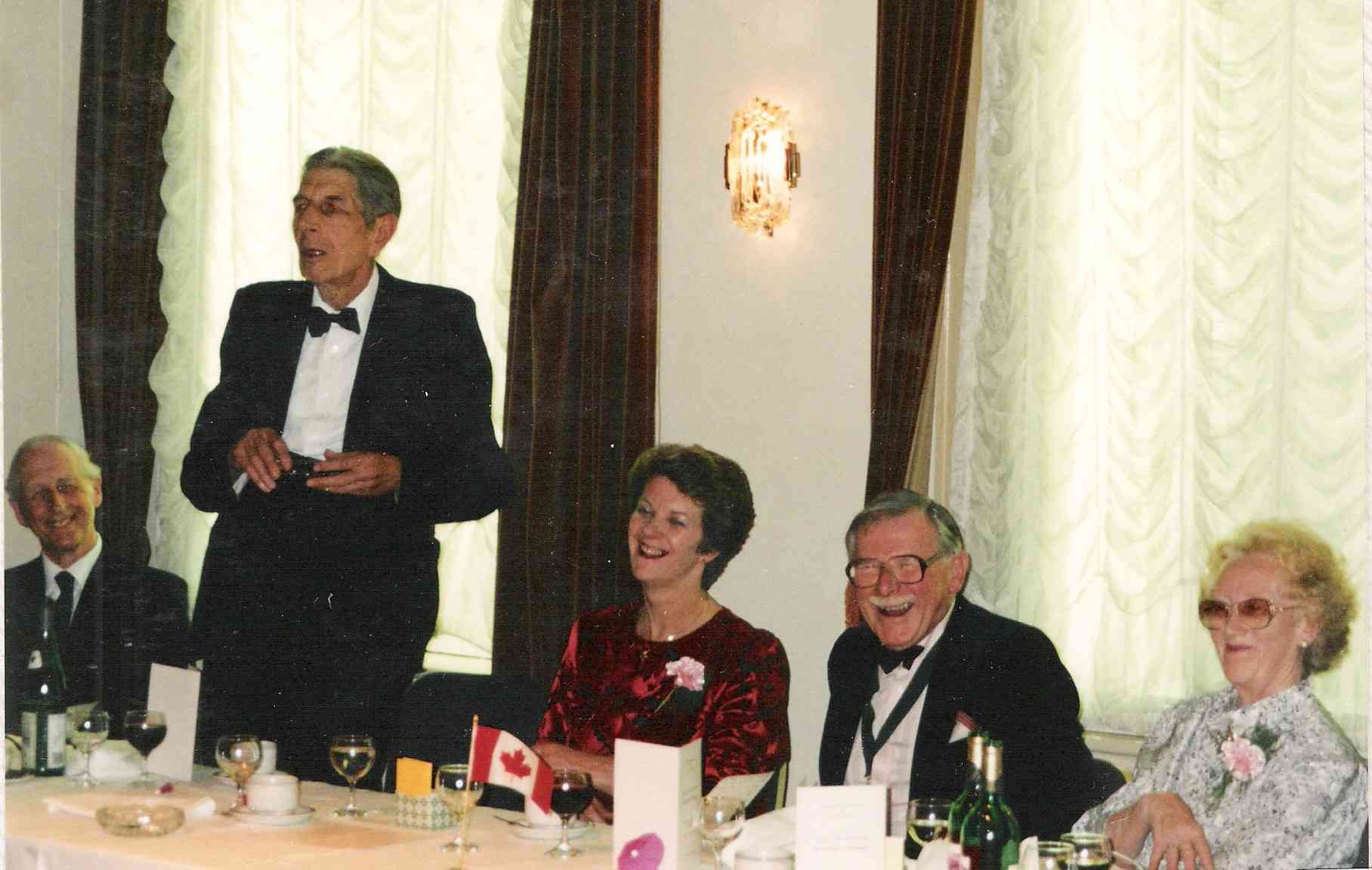 Guest of honour, Ron Butler RDP, delivers the punch line..........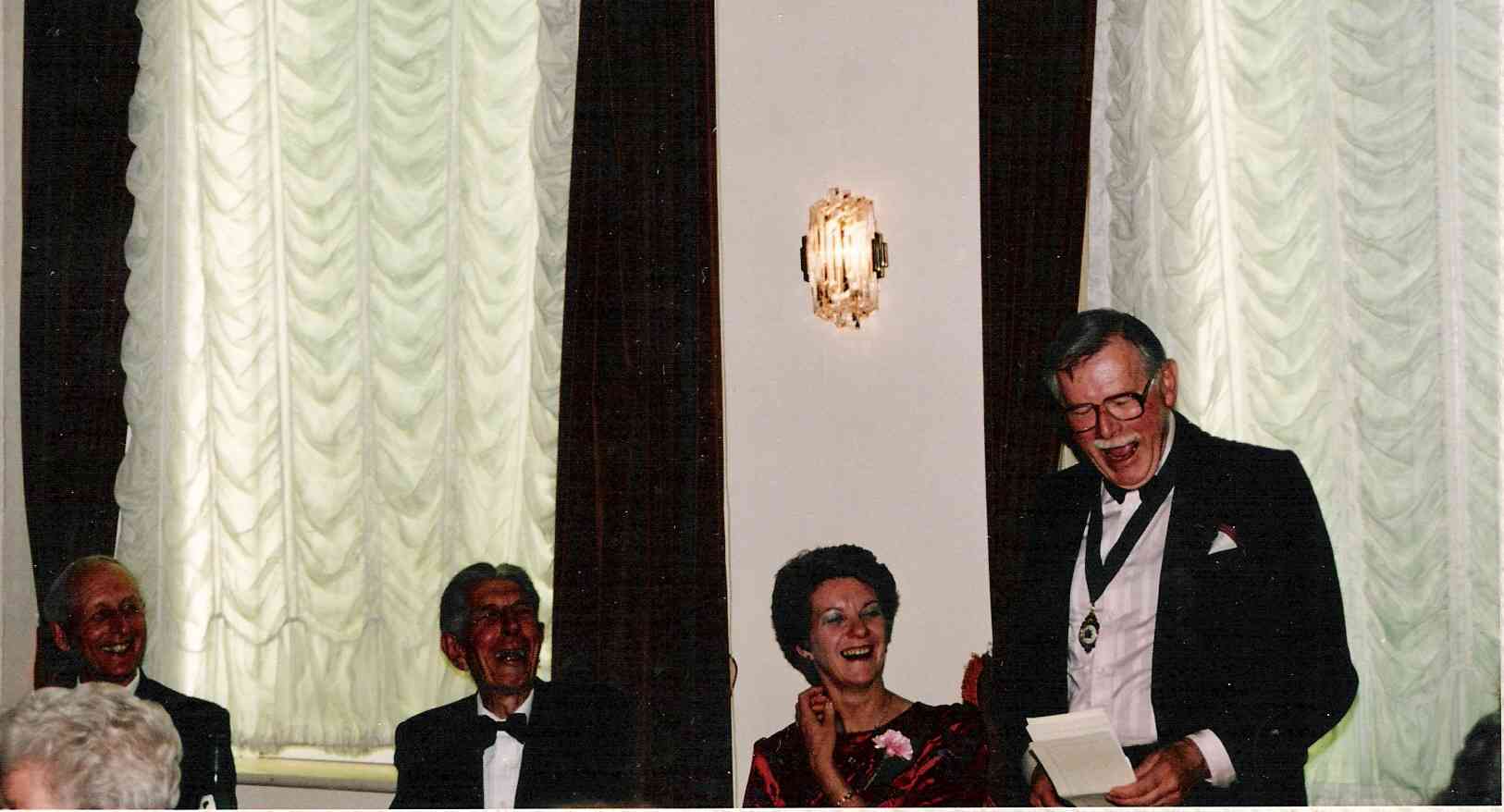 ... but, President, Geoff Manton, likes his own story even better!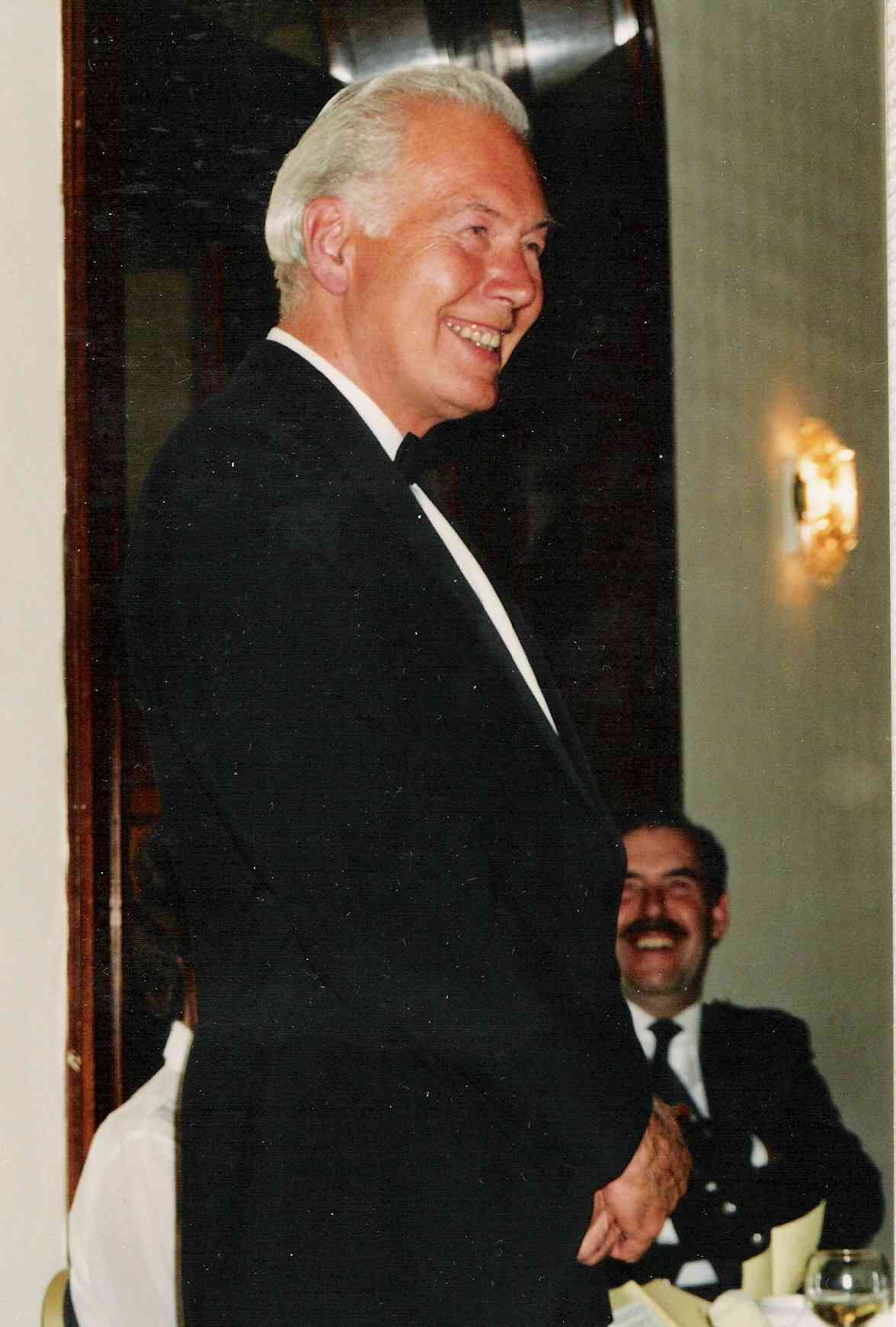 Dr. Alan Salmon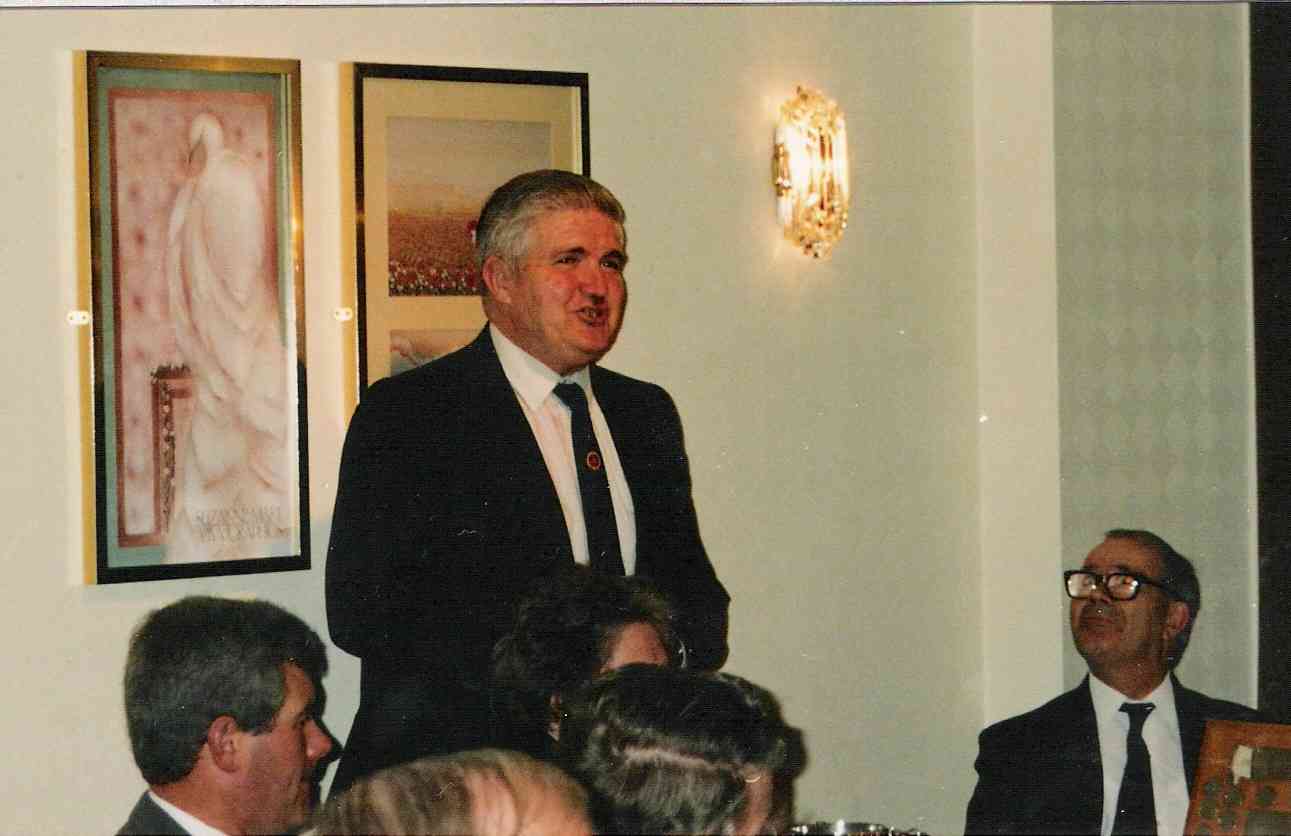 John Wannerton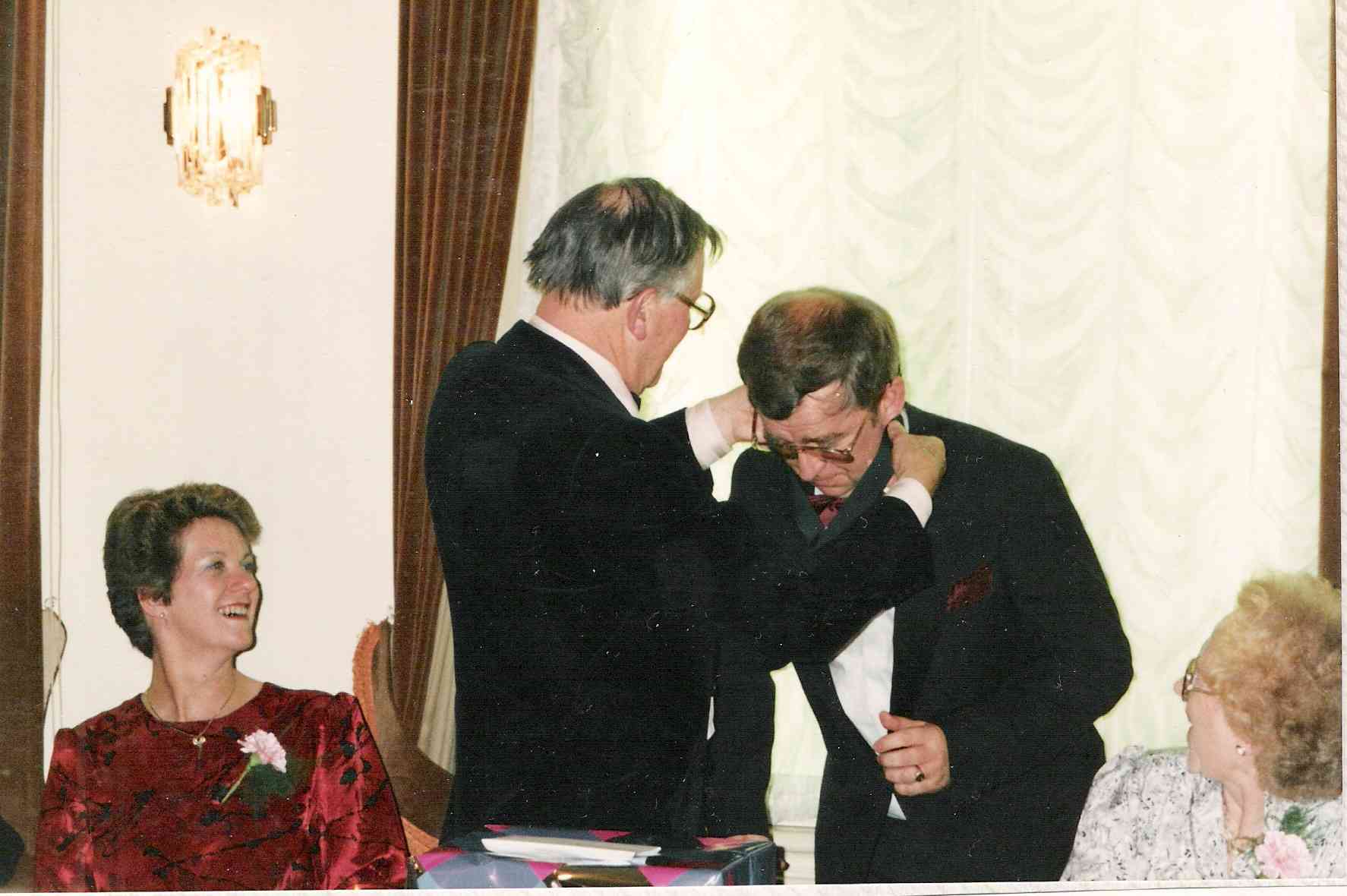 The Presidential medallion is handed over to the incoming President, Brian Stalker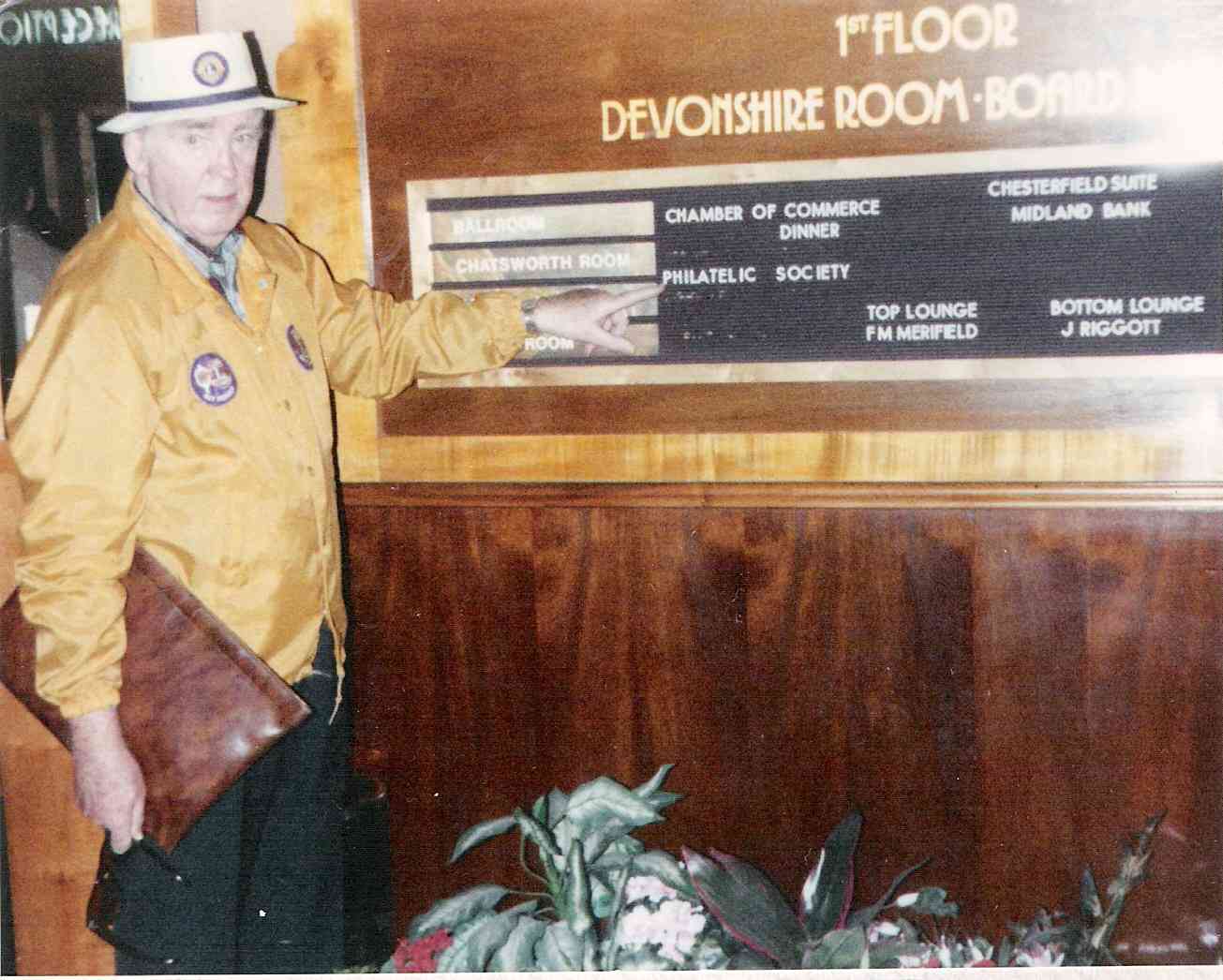 Dr Ian Taylor reminds us why we're there.
RETURN TO THE CONVENTION ARCHIVE PAGE