The 1985 Convention was held at Newbury with Tom Almond as President.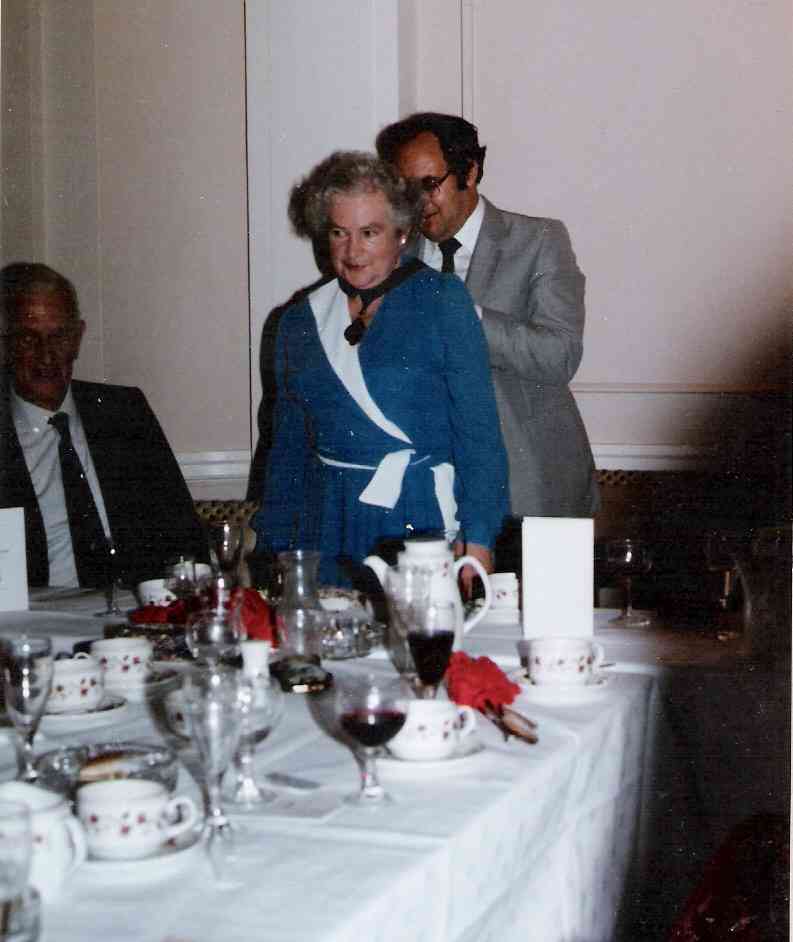 Outgoing President, Tom Almond, invests his successor, Margaret McGregor with the badge of office.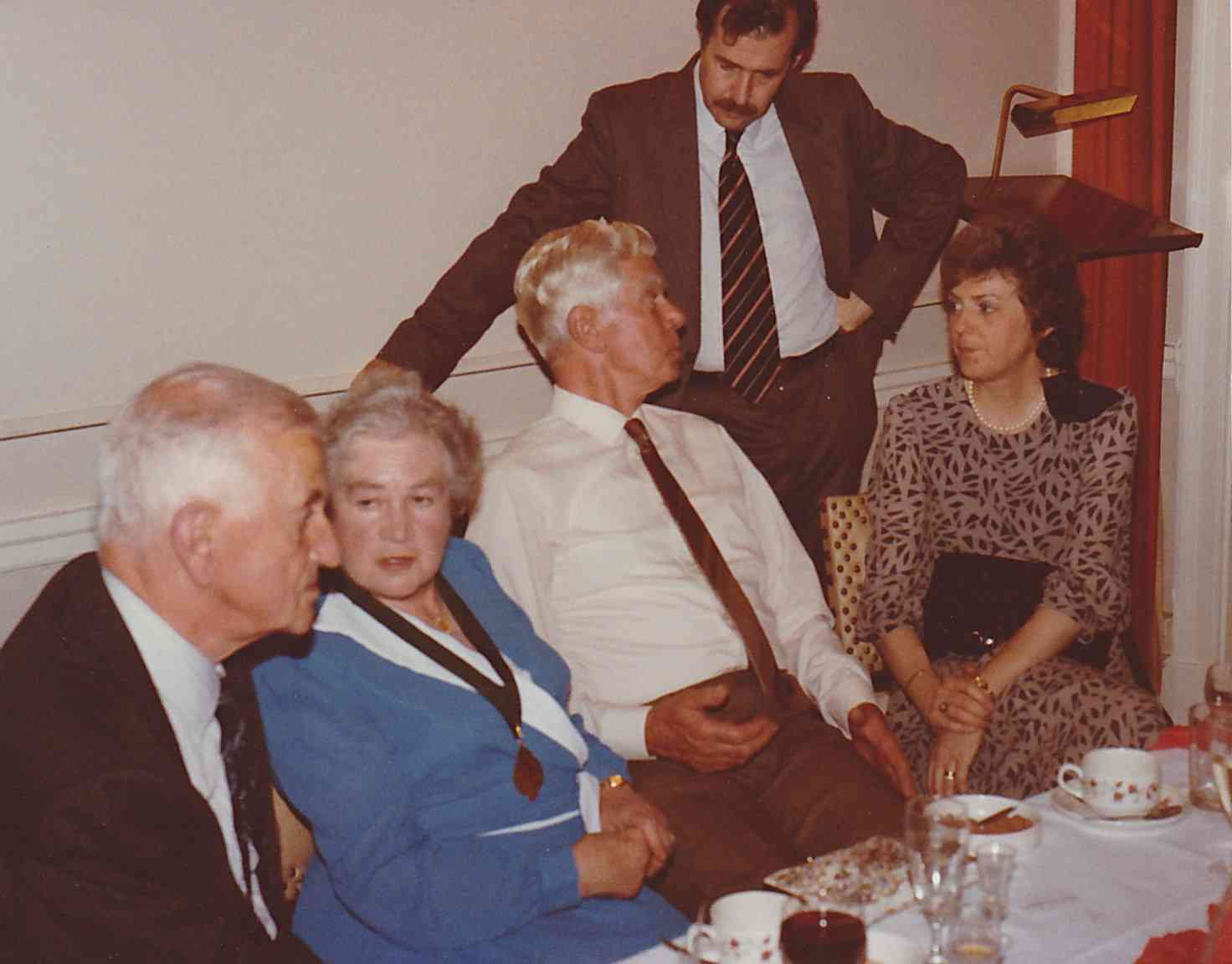 Reg Garrett (speaker at the banquet), Margaret McGregor (newly installed as President), Derrick Avery and John and Christine Hillson. (Photo courtesy of Jean Almond).
RETURN TO THE CONVENTION ARCHIVE PAGE