The 1981 Convention was held at Carlisle with Jim Bacon as President. In recent years the CPSGB Conventions have been blessed with much sunshine but it was not always thus.........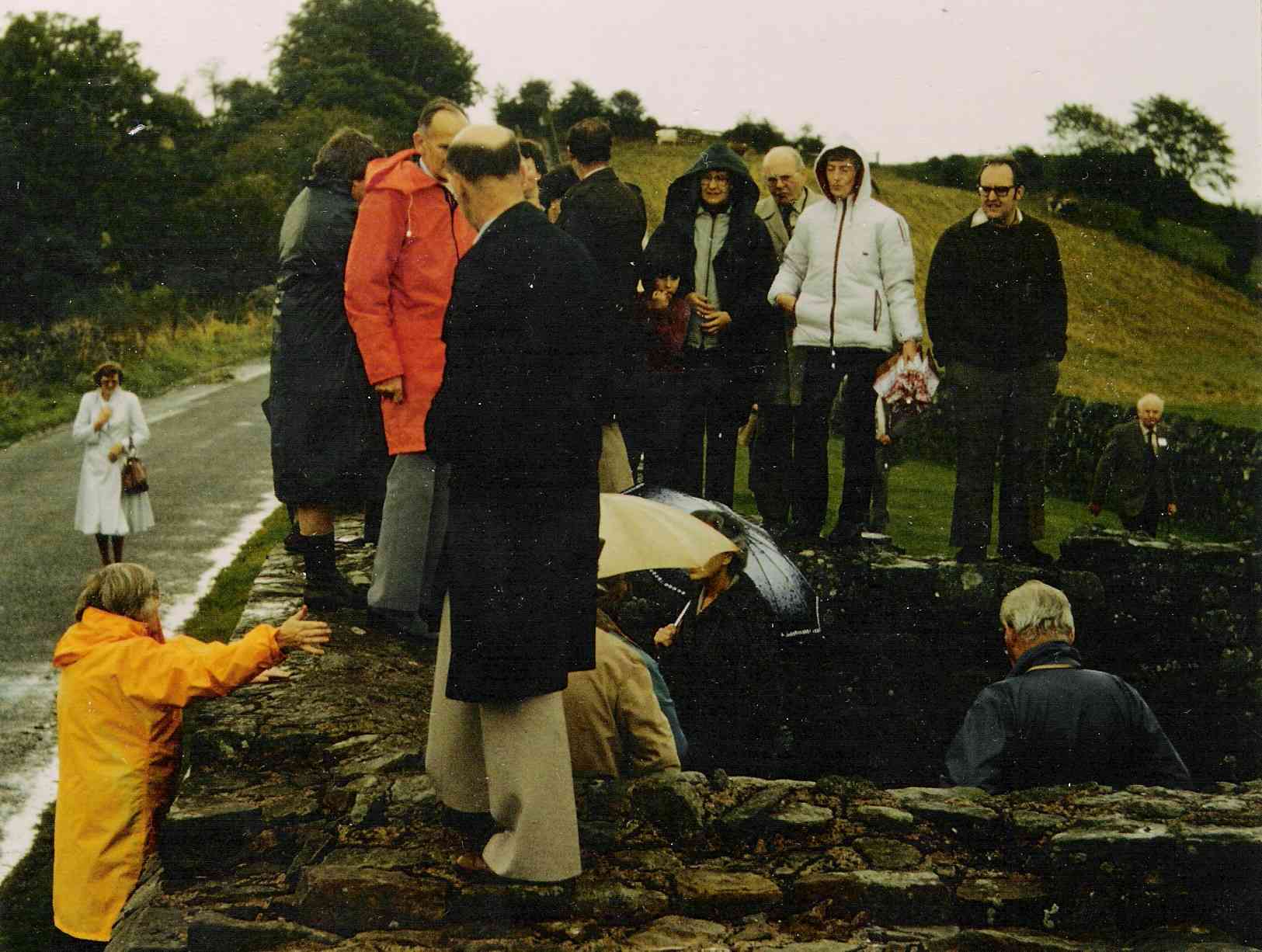 The trip to Hadrian's Wall was a damp affair but many braved the elements ....among them in the photo below are (left to right) David Sessions, Tom Almond, John Hillson and Dorothy Hollingsworth with Gib Wallace at extreme right.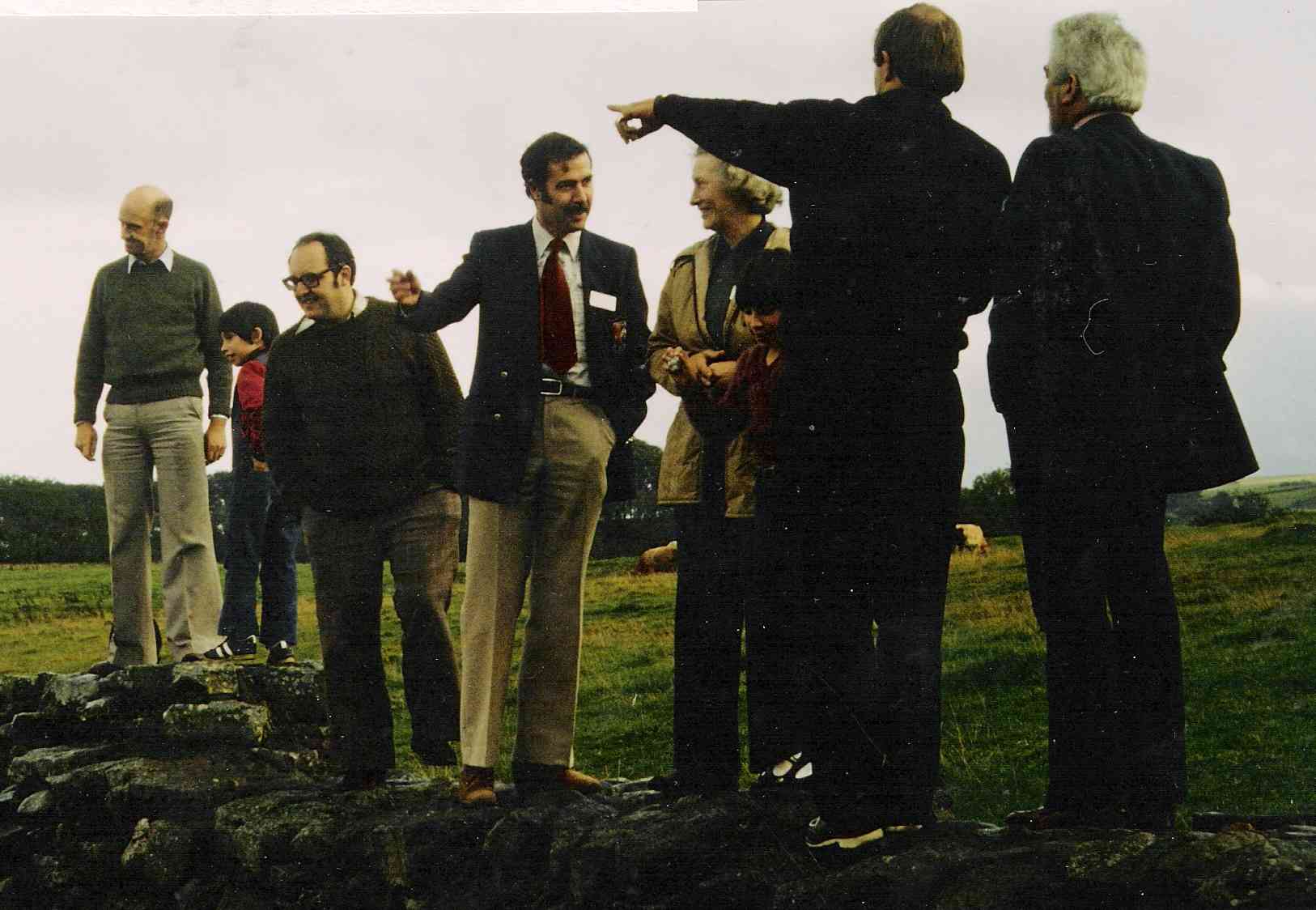 In the end it got so wet, even the colour was washed out of the photos!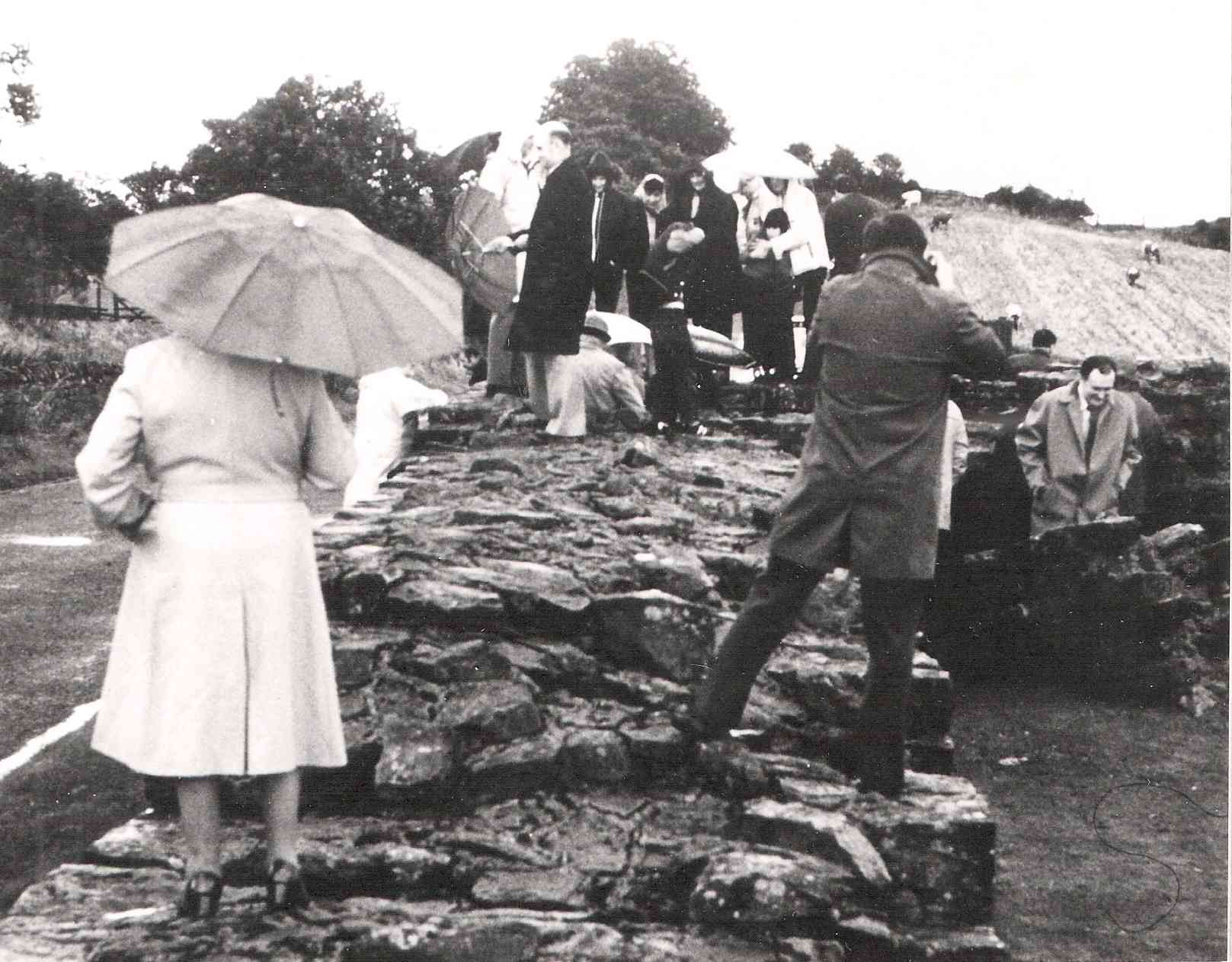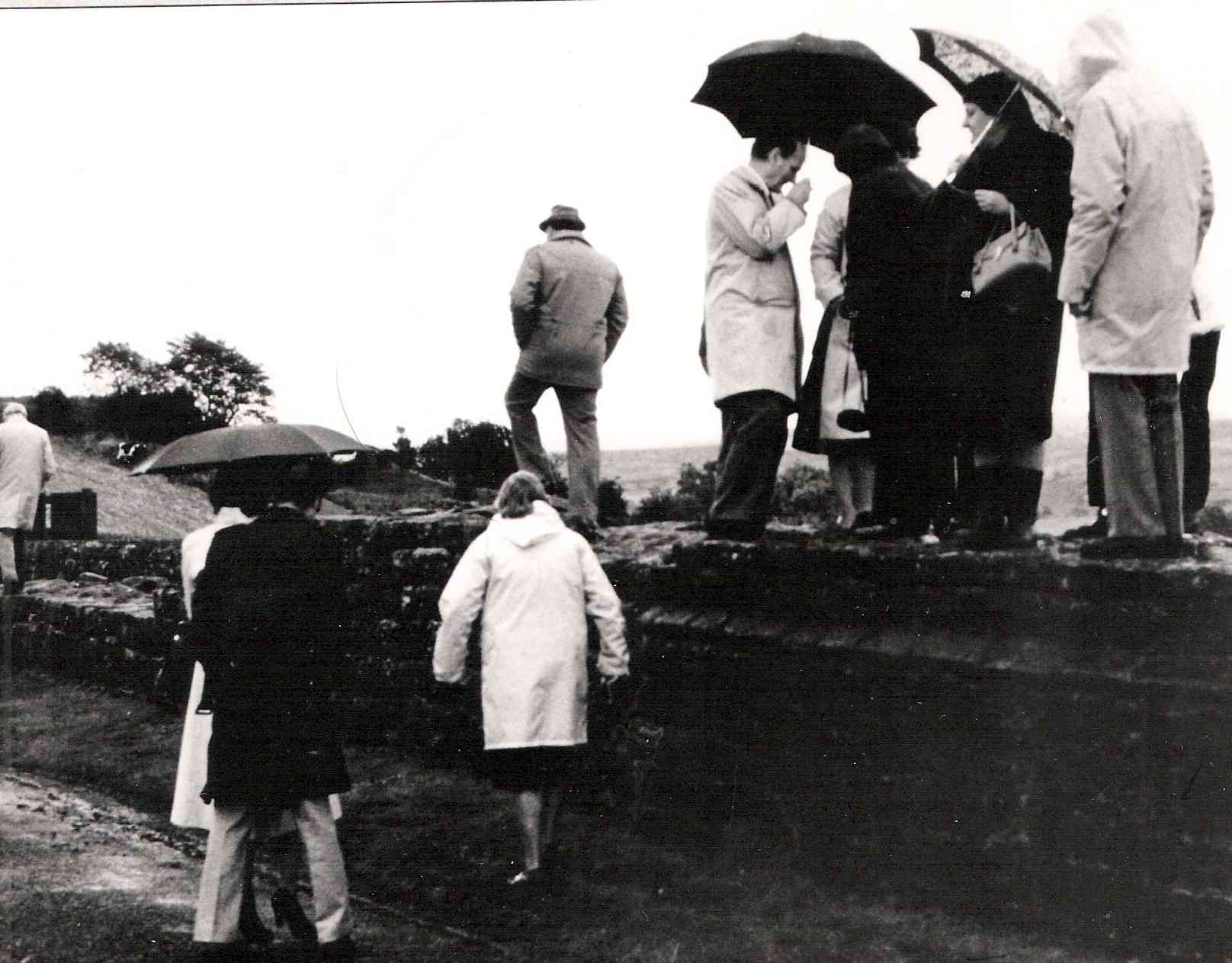 RETURN TO THE CONVENTION ARCHIVE PAGE