The 1965 Convention was held at Bridge of Allan in Scotland with Mrs Gloria Elton-Barrett as President.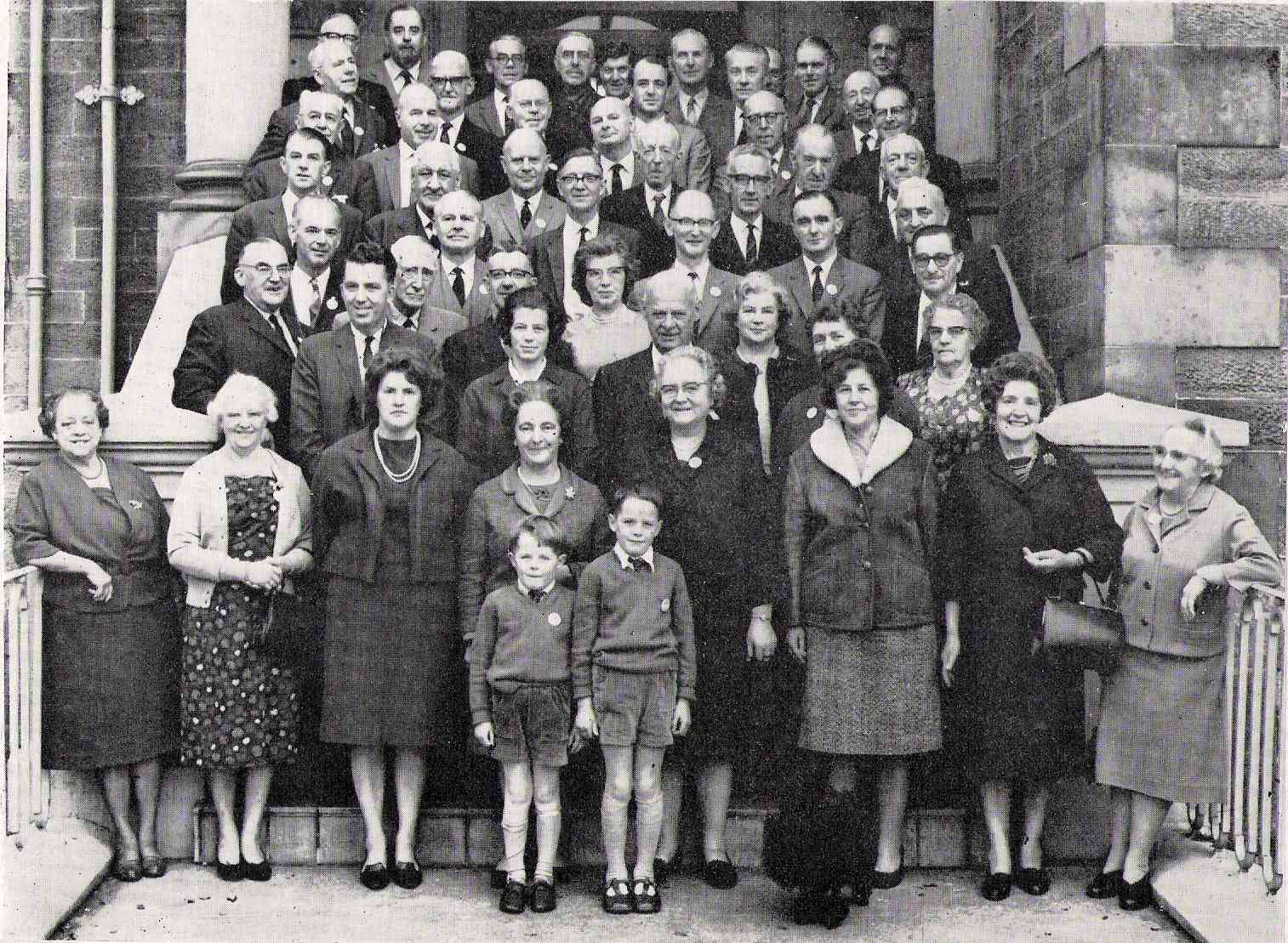 Group photo. All names are from left to right:-
Back row: D.B. Hetherington, Graham George, Fred Walker, Trevor Pickering, Jim Cater, John Gilbert, Alfie Grant, Sir George Williamson, Dr. R. Willan, Matthew Carstairs.
2nd and 3rd rows:- Bernard Hewe, Bill Williams, Eddie McGuigan, Geoff Whitworth, Albert Spence, Sandy Mackie.
Lower rows;- Charles Hollingsworth, John Lea, Geoff Harper, J.J. Bonar, J. Millar-Allen, F.G. Atkinson, A. Peatman, Major Stanley Barratt, Lionel Gillam, Allan McGregor, John Hannah, Philip Walker.
Bottom rows:- A.E. (Stevie) Stephenson, Ian Taylor, Eric Bielby, Mrs Bill Lea, Bert Walley, Margaret McGregor, Dorland Carn, Ann Carstairs, Connie Whitworth, Mrs Carn, Mrs Willan, Mrs Billy Lea, Betty Stephenson, Margaret Harper, Mrs Gloria Barratt (President) , Ruth Williams, Edna Walker and the two Carstairs boys.
RETURN TO THE CONVENTION ARCHIVE PAGE